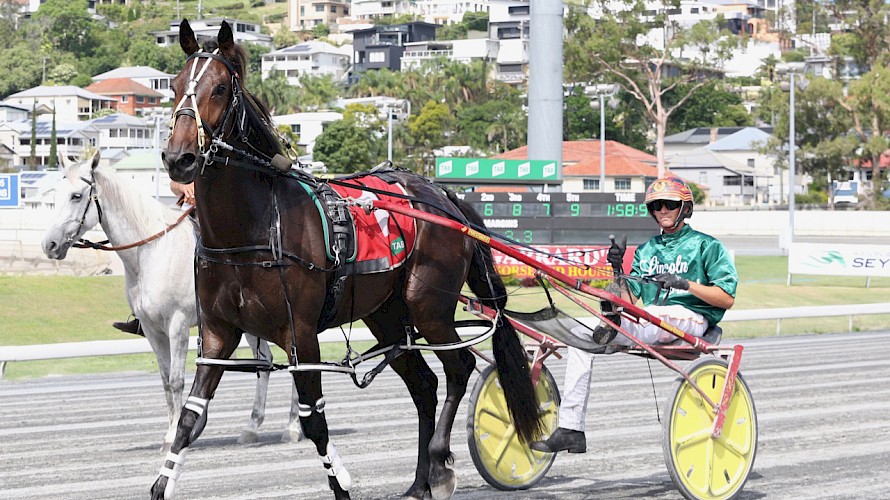 Hayden needs a little birdie on his shoulder from Bondi Shake's wide draw on Tuesday
The opposition is easier but the draw is tough for Bondi Shake at Albion Park on Tuesday when run of the race will decide his fate.
Lincoln Farms' improving three-year-old strikes an even bunch in the sixth race at 7.12pm NZ time when he should start one of the favourites after a solid last-start second.
But trainer Al Barnes says just how he fares will depend on how much luck his driver son Hayden gets from six on the gate.
"He's got a tricky draw but Hayden will more than likely go forward and try to find a position. He's better being on the speed than coming from last.
"The draw is everything here. If you've got to go back it's hard making ground. It's a very leader biased track because they run such fast times and fast last halves.
"So it will depend how much work he has to do early."
Bondi Shake held his own out of the gate last Tuesday before going forward to breeze then secure the one-one trail soon after, spending petrol in a slick opening quarter of 27.3.
"It was a tough race that he was never going to win but he did well to run second."
Left flat-footed when Targaryen exploded clear, Bondi Shake fought on bravely on a fast 1:54.5 mile rate for the 1660 metres.
"Targaryen has a lot of high speed which he lacks but he does have stamina."
Given former Southlander Targaryen has won six races - four of seven since arriving in Queensland - Barnes says its certainly a drop in class on Tuesday.
"Maggie will be the one to beat - she came from off the speed to win last time in a 1:56.8 mile rate - but he's honest and will keep trying.
"He's a nice bread and butter horse but the winner will be determined by who gets the right position."
Bondi Shake has notched two wins and five seconds from 11 starts during his three months in Brisbane.

Bondi Shake races at 7.12pm NZ time at Albion Park on Tuesday.
Our runners this week:
How our trainers rate them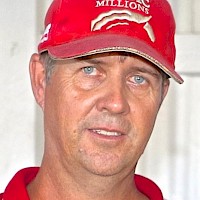 Al's comments
Tuesday at Albion Park
Race 7: Bondi Shake
7.03pm NZ time
"He's going really well and hasn't had much luck. This looks a good race for him, it's not overly strong. I rate him a top two chance. It's just a matter of whether he can wind up fast enough from behind the leader."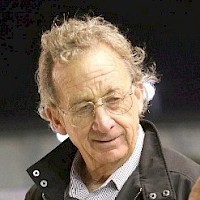 Ray's comments
Friday night at Auckland
Race 2: Captain Nemo
6.45pm
"He's not quite up to the best in there but he's honest enough. He'll go round and get a cheque."
Race 2: American Dealer
6.45pm
"He'll go a good race but it will improve him a lot. David was really happy with him at the workouts and didn't press him too hard. While he'll be better for the run it wouldn't surprise me in the slightest if he won."
Race 4: Smokinhotcheddar
7.45pm
"I thought her run for fifth last time was super. I've taken her off the unruly and she's drawn one. If she doesn't stuff the start, she'll be right in it."
Race 7: Tartan Robyn
9.09pm
"His first run for us was a beaut. He had a bad trip, parked most of the way, and still ran on. If he led, he'd be hard to beat."
Race 8: Copy That
9.34pm
"He was deadly at the trials and Maurice said he couldn't get over how easily he did it. It's hard to imagine them beating him fair and square. He'd have to be exceedingly unlucky or do something stupid."
Race 9: Argyle
9.59pm
"He needs the experience and a run under his belt before the Young Guns Final. I expect David will go back from seven and come into it late. I'm not holding my breath that he can win."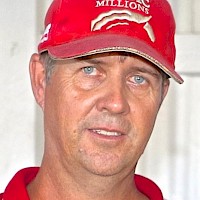 Al's comments
Saturday night at Albion Park
Race 5: Larry Lincoln
10.47pm NZ time
"Larry deserves to be favourite and he's got enough respect to lead and win. There are some capable horses in the race but over a mile Larry will be very hard to beat from in front."
Race 10: Bondi Shake
1.20am NZ time
"He's very bright after his win on Tuesday and will run a cheeky race. This is stronger but he's up to them. Dance In The Sun looks the winner but I'm very confident he can run top three because he chases really well."