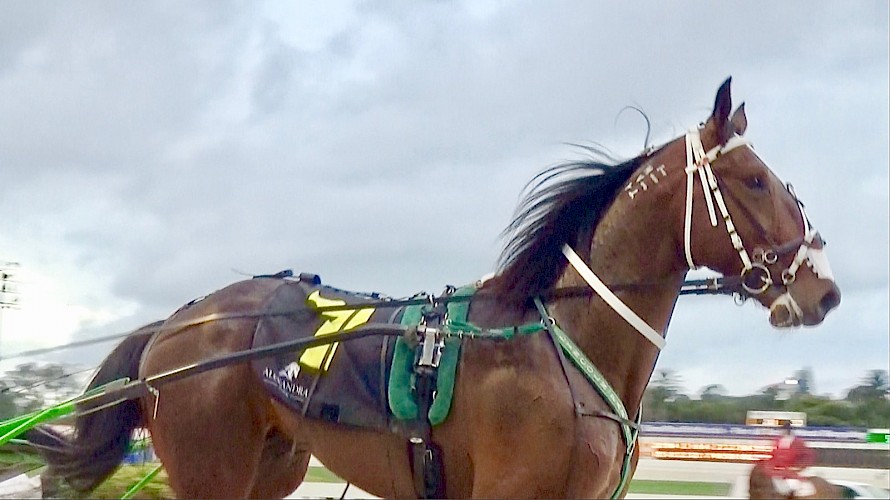 Here we go again - Sir Tiger all set to begin a winning streak in Queensland on Friday night
The 1113 form line credited to Sir Tiger at Albion Park on Friday night is woefully incorrect but new trainer Al Barnes is sure he will soon be sporting a string of wins like that.
How Sir Tiger's recent record came to be embellished so much on the Australian harness site is anyone's guess - it should read 14100 - but regardless, Barnes says he is confident his newest Lincoln Farms recruit will open his Queensland career with a bang.
"The horse looks fantastic, he's full of dapples, and I'm sure he'll string a few wins together like Trojan Banner did, but maybe not seven of them!
"We haven't done a great deal with him since he arrived - a couple of fast works but he doesn't need much as he's already fit."
Sir Tiger meets a very ordinary bunch of rating 48 to 52 pacers on Friday, drawn five in a 2138 metre event for $6540.
"He should lead or sit outside them and just be too good. He should win on his ear."
Barnes knows the credentials of likely second favourite Bundjalung Beauty well as his son Hayden drove the mare to an all-the-way win last Thursday.
"But she rated only 1:56.3, which is the fastest she's gone, and Sir Tiger should easily beat that."
The other last start winner in the field, Guy Looks Good, went even slower, rating 1:58.3 over 1660 metres.
Barnes has taken over the training of Sir Tiger and Billy Lincoln after the recent sale of his three previous good performers for Lincoln Farms to America, Trojan Banner, Lincoln's Girl and Vasari who won 15 races between them.
Hustler will need the run
His remaining runner, Northview Hustler, resumes on Saturday night after a foot infection forced his scratching 11 days ago.
The Hustler has drawn six in an eight-horse field over 1660 metres and Barnes says he'll need the run after missing five or six day's work.
"He'll still be competitive and can run top three but we'll just be patient and let him run on. Last time we did that he ran a close second."
Barnes is expecting some fireworks from KerryAnn Morris' pair Pembrooks Passion and Aztec Bromac, drawn the two inside spots.
"Pembrook's Passion rated 1:52.9 in winning last Saturday. And Watch Pulp Fiction, in three, is going nicely."
The best performed horse in the field, Mach Alert, who rated 1:53.3 in winning over 2138 metres last start, has drawn the outside of the front line.
Our runners this week:
How our trainers rate them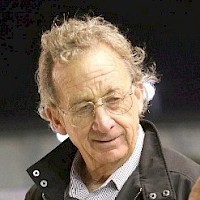 Ray's comments
Friday night at Cambridge
Race 6: Tommy Lincoln
7.51pm
"We're not holding our breath that's for sure. It's hard to predict what sort of trip he'll get from four the second row but he certainly won't be leading like last time and we'll be looking for a lot of luck."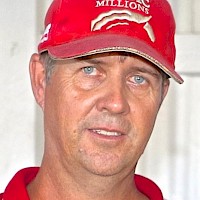 Al's comments
Friday night at Albion Park
Race 1: Double Or Nothing
9.19pm NZ time
"There'll be no lead for him with Nathan Dawson driving but we'll go forward anyway and park out. It's not worth taking a sit with him, he's not the greatest from behind. But he should earn another cheque."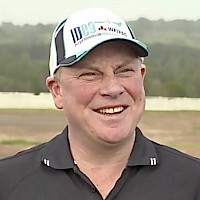 Ants' comments
Saturday night at Menangle
Race 6: Make Way
10.50pm NZ time
"It's going to be very hard for him from seven on the gate. I'll have to drive him cold, keep out of the early battles, and you never know … But whatever happens it's a big thrill for Sonya and the owners of Make Way to even make the field."