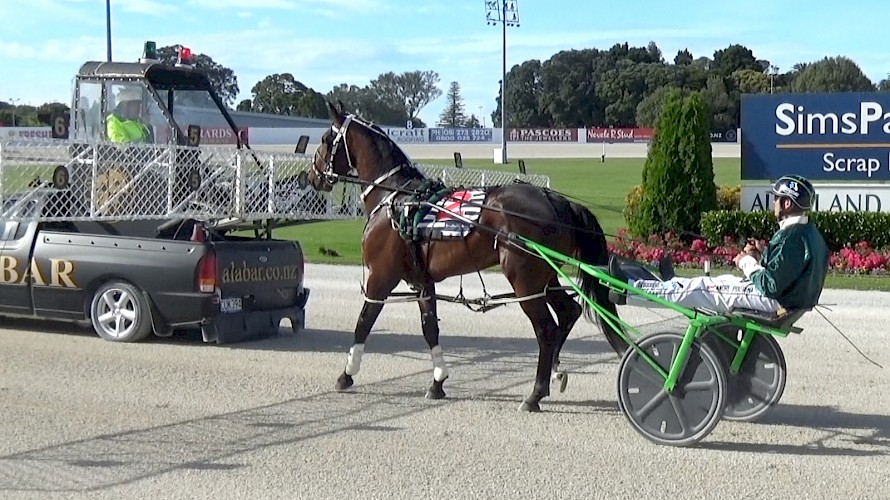 He's no Sir Lincoln but Sir Tiger will pounce from the pole and track his prey all day
Nearly nine and a half years after Sir Lincoln won the Three-Year-Old Sires' Stakes Final at Addington, his son Sir Tiger will attempt to upset the Purdon/Rasmussen juggernaut in the two-year-old version at Addington.
But trainer Ray Green is under no illusions about the magnitude of the task facing the Lincoln Farms tradesman on Friday night.
While Sir Tiger has been a real professional this season, seldom getting any luck in the barrier draws, he does not have the X factor which Sir Lincoln showed early in his career.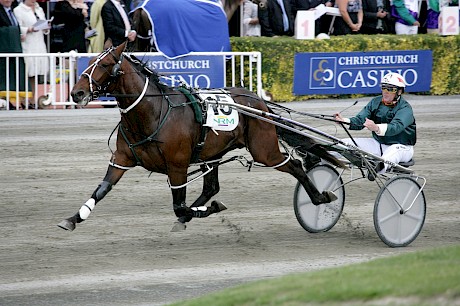 Sir Lincoln (Maurice McKendry) was a monster on Sires' Stakes Final day at Addington in 2009. PHOTO: Race Images.Sir Lincoln didn't win in four starts as a two-year-old but he came back a different horse at three and by the time he found his way to Addington during cup week in November, 2009, he was a machine, clocking a 1:55.2 mile rate for the 1980 metre final to beat Anvils Best Ever and Franco Hendrix.
Sir Tiger has placed in five of his nine starts and, as Green points out, "has never gone a bad race.''
In Sir Tiger he sees some of the determination which stamped his dad, who amassed more than $660,000 from his 21 wins.
And, at long last gifted the pole draw in his most important assignment, Green can see Sir Tiger leading out of the gate for aggressive stand-in driver Ken Barron.
"He should hold up from there. He did it easily in the heat at Cambridge two starts back, but I'm sure the Purdon horses will try to smoke us after that.''
Drawn two, four, five and six, the All Stars' Smooth Deal, One Change, Virgil and Flying Even Bettor are sure to come calling.
"We'll just get out as well as we can and then get a suck along behind them,'' says Green. "And hopefully he can run into the money.
"He's sat parked against good ones before and run second.''
In January, after working had to find the death, Sir Tiger clung one well to be best of the rest behind Chicago Bull's impressive little brother Perfect Stride.
Sir Tiger also breezed for the last 1200 metres of the Group I Cardigan Bay Stakes Young Guns Final in March, when sixth behind Smooth Deal, Virgil and Eagle Watch.