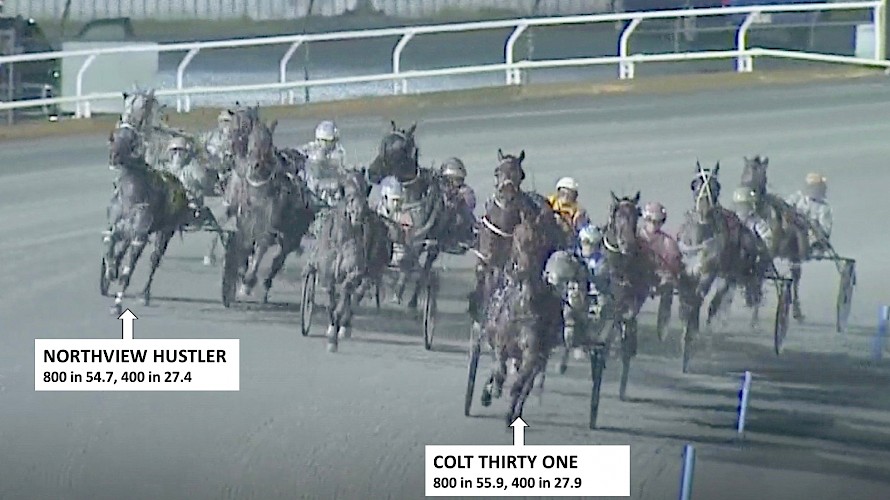 Hey Hayden, we don't blame you mate, our luckless Hustler's worth looking after
Yes, it was a hard watch - Northview Hustler being dragged to the back of the field in Saturday night's Lucky Creed at Albion Park.
We'd all braced ourselves for Hustler to be on the front end for a change after his first good draw for a month.
So when driver Hayden Barnes seemingly gave up that advantage you could understand why the owners and fans who'd backed him down to favouritism let out a collective sigh.
Trainer Al Barnes admits even he "was at first a little cranky at Hayden."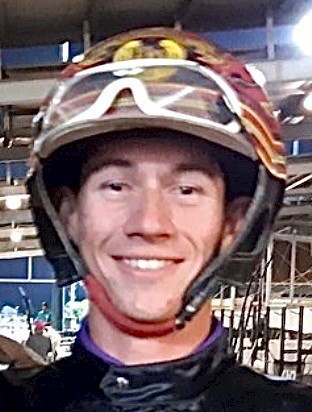 Hayden Barnes … did the right thing looking after Hustler."But when I watched the replay I couldn't have been prouder of him. He put the horse first.
"Hayden went to go forward but they kept punching through underneath him. We were four wide and would have been there for the first 600 or 700 metres if he'd kept going.
"Hayden did the right thing. I've been up him in recent weeks because he's been power driving. I wanted him to think and do what's best for the horse.''
Barnes watched the race with fellow trainer Ian Gurney who couldn't understand his initial disappointment after Hustler was just nutted for fourth.
"You have to be rapt with that,'' Gurney told him. "Just wait til you see the sectionals he must have run."
Gurney wasn't wrong. The official clocking for Hustler's last 800 metres was 54.7, with his 400 in 27.44, astonishing times given the track was slushy and he was four and five wide running it. Winner Colt Thirty One, who moved round the field to lead at the mile marker, clocked 55.9 and 27.9 for an overall mile rate of 1:57 for the 2680 metres.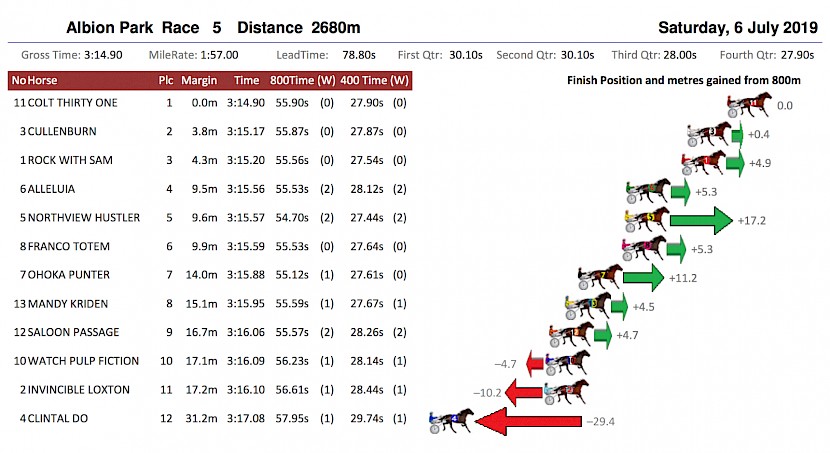 Hustler made up 17.2 metres on Colt Thirty One over the last 800 metres, despite having to course very wide.
As has been the case in his recent starts, Hustler was again held up in three wide traffic when trying to make his move, leaving him with an impossible task given how fast they ran home from the front.
"If Hayden had bust him to try to lead I don't think he'd have got in front of Grant (Dixon on Colt Thirty One). And it's very possible he'd have run right down the track and missed a start in the big races coming up.
"These lead-up races are worth nothing compared with the Blacks A Fake and my job is to get him fit and into that race.
"I'd actually like to draw eight or nine in the Sunshine Sprint next week so we can punch through and be handy, two, three or four the fence, instead of having to come four and five wide in these fast times.
"He'd be lethal if we could save him for a 200 metre sprint.
"What we have to do next week is to finish as close as we can to claim our place in the Blacks A Fake because there are quite a few good horses coming up from Victoria."

Northview Hustler (5) finishes fifth, just pipped for fourth by Alleluia.
Meanwhile, though Lincoln's Girl finished a distant eighth behind Our Princess Tiffany in the South East Oaks, Barnes says he was actually quite happy with her run.
"She had no chance from her wide second row draw and had to come four and five wide but hit the line really well.
"She settled much better and if she can get a handy run on the fence she could run on in the Oaks and get a cheque.
"We know she's got high speed as she's run a half in 53.8 for 800 metres."
Our Princess Tiffany's winning run ensured she would start an unbackable favourite for Saturday's A$100,000 Queensland Oaks, her winning mile rate for the 2138 metres, 1:55.4.
Our runners this week
Friday night at Auckland
Sunday at Menangle
Make Way.