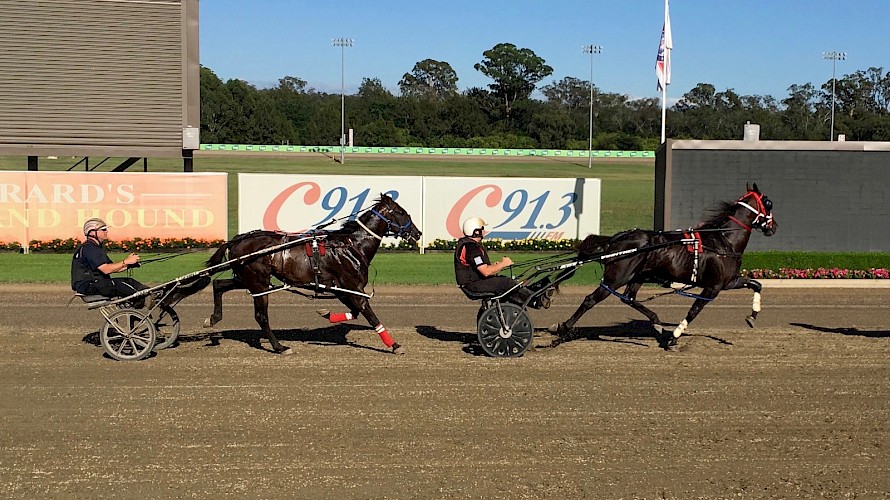 Hey mum, check out me and the champ! Make Way in great heart for Menangle on Tuesday
Don't get too excited but that horse just in front of Make Way at the finish of their fast work last Saturday is none other than Australasian mile record-holder My Field Marshal.
While Make Way will have to run fast time at Menangle on Tuesday night in quite a hot field, he won't have to go anywhere near the 1:46.9 clocking by My Field Marshal in winning last year's Miracle Mile.
But the way Make Way worked with the horse, along with smart pacers Rocker Band and Prestonpans, gives Anthony Butt plenty of confidence about his chances in the sixth race tomorrow (7.10pm NZ time).
Teamed with the other trio over a 2400 metre workout, Make Way ran a nice 3:14, Butt content to finish fourth while sprinting his last quarter in 27.
And if Butt wasn't already pleased with the three-year-old, the way the horse pranced onto the track this morning, "neck arched and tail in the air", told him he's in a very happy place.
"I'm really happy with him,'' says Butt. "He felt terrific today and I'm confident he'll go a good race, even though this is really just a prep run for next week.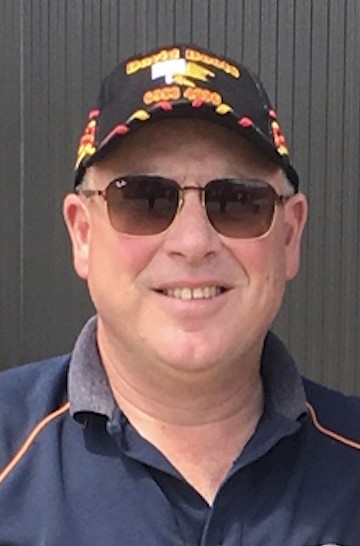 Anthony Butt … starting from gate nine makes it very difficult."His work and his heart rate have been great and, while he's had an easy time since Leeton, I'd say the way he felt this morning he's 95%.''
For a Tuesday meeting at Menangle, Make Way's field has come up surprisingly strong, three or four other runners also using the race as a lead-in to the heats of the New South Wales Derby.
With horses of the likes of early favourite Shoobee Doo, who ran a massive second on the track last start after hitting a wheel and galloping out of the gate, Make Mine Memphis, Tim Butt's Colby, and recent Kiwi import Fear Cruisin who brings excellent seconds at Gore and Omakau, par for the course tomorrow is likely to be a 1:52 mile.
"Often if one or two horses dominate they get away with easy runs but with four or five drivers thinking they're a chance I'm guessing there'll be a bit of early action.''
Butt is concerned Make Way has drawn nine on the 10-horse front line, making it impossible to predict where he'll end up in the running, but says if he can get a nice trip he'll "swish home pretty well."
"I don't want to give him a gut-buster but he has a bit of gate speed so we'll come out and look for a spot. It's too hard when you get back to last over a mile here.''
Butt says it will be difficult for Make Way to win given at least one of the other form runners is sure to get a cosy run, but it will be good experience on the track and the different racing style.
"Some horses do take a run or two to adapt to Menangle, especially those from Melbourne and New Zealand where races tend to be more stop-start. They burn out of the gate, ease, then sprint home.
"Here a lot of races are run full tilt all the way, more like American racing.
"It's a great track and on a nice day they can run anything. Some of these horses are capable of 1:50 but hopefully we won't have to go that tomorrow.
"I expect he'll gain a little more improvement out of this race and will be spot on for the derby heats on February 23.''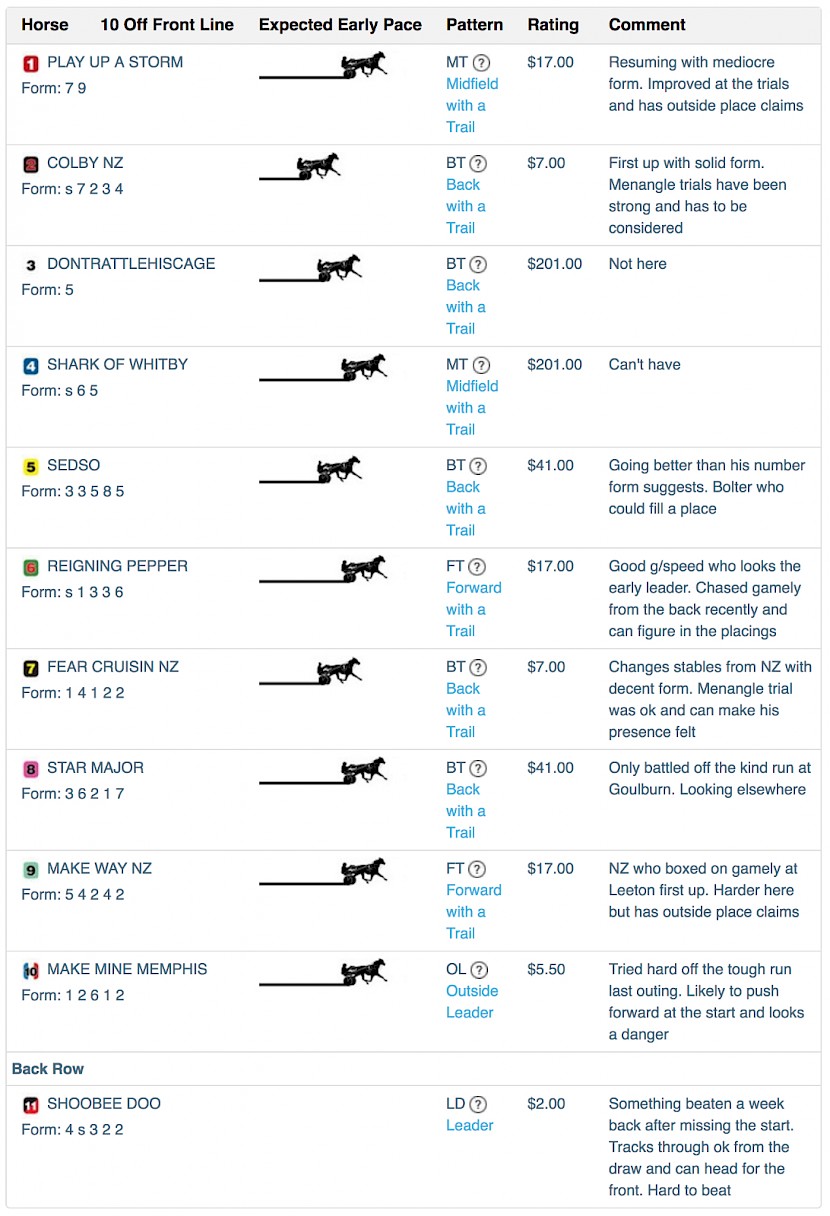 Our runners this week
Friday night at Auckland
Bondi Shake, Captain Neno, Platinum Stride, Classie Reactor.
Friday night at Albion Park
Sir Tiger.
Saturday night at Auckland
Copy That, Line Up, Hampton Banner, Ace Commander, The Empress.