Hilary leads them, throws a shoe, and shows she's not made of glass
Like Cinderella fleeing the ball, Hilary Barry lost one of her slippers at Pukekohe yesterday, so fast was she skipping along.
And that made the run by the Bettor's Delight filly even more creditable as she finished a close-up third in the two-year-old mile trial for driver Zachary Butcher.
"She ripped off one of her shoes about halfway round,'' says trainer Ray Green. "Zac said he had to nurse her along after that so she's gone really well."
Hilary Barry, who hinted at what was to come when powering home the previous week, was given her head at the start by Butcher, and showed impressive speed to cross over from six on the gate.
She never put a foot wrong from then on despite throwing the shoe and, while nabbed late by Miss Shuga and Emmber, beaten two heads, she fought on well.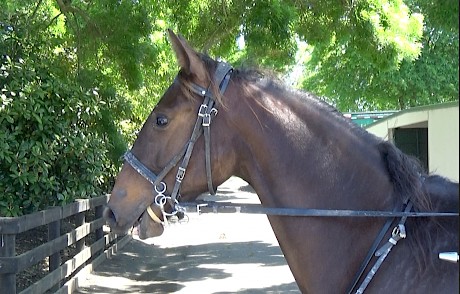 Hilary Barry … a real tradesman."She was getting a bit tired - that's the fastest she's ever gone - but Zac didn't really drive her out."
The time for the mile was a slick 2:04, the fastest recorded so far by the new season's juveniles at Pukekohe, with closing splits of 59.1 and 27.9.
"She's not a real speedster, she's tradesman-like, and is a real trier.''
Green says he won't be nominating Hilary Barry for the season's first two-year-old race in the north on Friday night.
"There's plenty of time for her. But I will put in my three who trialled on Friday night (Sir Tiger, Man Of Action and Perfect Stride) and see if they can get a field together.''
Hilary Barry has made excellent progress at the workouts in the last few weeks since her initial blip when she galloped in two heats, heavily in season and then losing a hopple carrier strap.
Our runners this week:
How our trainers rate them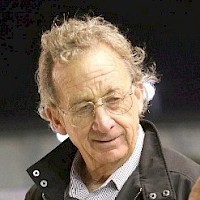 Ray's comments
Friday night at Auckland
Race 2: Bettor My Dreamz
"I think he's a chance from the draw. He's had only a handful of starts but I don't think they're much better than him, a bit more experienced perhaps. But he's an improver and David said he felt improved at the workouts last Saturday."
Race 2: Just Wing It
"Andre's keen on him - he could have driven the other horse - so we'll see what sort of a judge he is. I've been very happy with him in the last few weeks - he's pacing a lot better."
Race 5: Sir Tiger
"He's done a great job so far but he's jumping up in class and he'll be up against it from now on, especially from that second row draw. He just lacks a yard of speed."
Race 7: The Empress
"She'll go well again and just needs some luck from the inside second row. There's not a lot between her and Bettor My Dreamz. She's a lovely mare."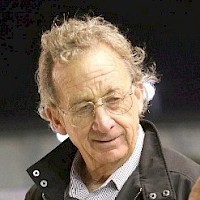 Ray's comments
Saturday night at Melton
Race 8: Perfect Stride
11pm NZ time
"I'm confident he'll go well. I couldn't say I'm overly confident he'll beat them but all things being fair and equal I think he'll be right there. He's certainly ready to go. His work this morning was super and he's really feeling good."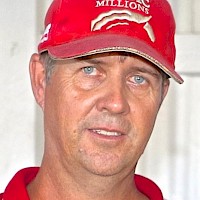 Al's comments
Saturday night at Albion Park
Race 6: Northview Hustler
9.40pm NZ time
"It's only an eight horse field and he should get a great trip behind the leader. It was only (lack of) fitness that got him last week but he should be winning this week."