'Horrible' draw for Trojan Banner leaves Al in a quandary over tactics for Friday
Trainer Al Barnes has only one word for Trojan Banner's draw at Albion Park on Friday - horrible.
Just a week after Lincoln Farms' colt strolled round the track to a decisive first-up win in Queensland, he has been set a very difficult task from the inside of the second row.
And that, says Barnes, will make it very hard for him to win the third race at 4.57pm NZ time.
"He meets a similar class to last week and should really be a $1.50 shot but from there he could start at $4.
"The horse in front of him is a slug off the gate and if we follow him we could end up three or four deep on the fence.
"I'll have to make a decision in the next few days what to do. If we come off early then you've got to circle the whole field and he'd have a very hard run.
"He's certainly capable of doing it but I don't know if I want to put pressure on him like that second up.''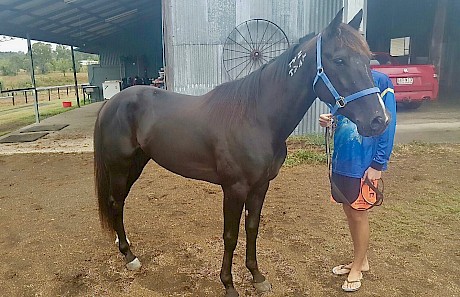 Trojan Banner looking sharp at his Marburg stable in Queensland this week.Barnes says he's reluctant to "cook" Trojan Banner like his stablemate, former Lincoln Farms' pacer Lincoln Road, who has endured two terrifically hard runs from bad draws in recent weeks and is now having a breather in the paddock.
Driving the horse quietly, especially when he is sure to be well backed, would come under the scrutiny of the stewards - "but they understand how it's very hard to win coming from last.
"The only saving grace is that the race is over 2138 metres. If it had been a mile we would have been in a world of trouble.
"At least over the longer distance you have a little time up your sleeve. You can grab hold, pop off, give them a little breather in the second quarter, then take it as it comes.
"If the pace slackens you can slip around them. If not, you can be patient and put him in the race in the last 600 metres.
"He's got a good enough turn of foot that he can come from anywhere.''
Barnes says he has considered scratching Trojan Banner but with a two-week stand down it would only hinder his preparation and wouldn't help pay the bills.
"He's had a good week and has improved greatly since his last run but he's still not at his peak.
"He took time to recover after his fast work yesterday and it was at 7am so it wasn't in ridiculous heat.''
Barnes confirmed his elder son Hayden would drive Trojan Banner again, despite Brendan being listed on the Australian harness website.
"Brendan is in Sydney for the Bathhurst Gold Crown.''

Trojan Banner races at 4.57pm NZ time on Friday.
Our runners this week:
How our trainers rate them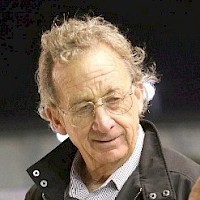 Ray's comments
Friday night at Auckland
Race 2: Bettor My Dreamz
"I think he's a chance from the draw. He's had only a handful of starts but I don't think they're much better than him, a bit more experienced perhaps. But he's an improver and David said he felt improved at the workouts last Saturday."
Race 2: Just Wing It
"Andre's keen on him - he could have driven the other horse - so we'll see what sort of a judge he is. I've been very happy with him in the last few weeks - he's pacing a lot better."
Race 5: Sir Tiger
"He's done a great job so far but he's jumping up in class and he'll be up against it from now on, especially from that second row draw. He just lacks a yard of speed."
Race 7: The Empress
"She'll go well again and just needs some luck from the inside second row. There's not a lot between her and Bettor My Dreamz. She's a lovely mare."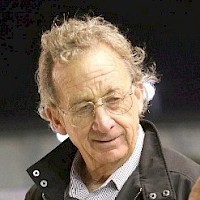 Ray's comments
Saturday night at Melton
Race 8: Perfect Stride
11pm NZ time
"I'm confident he'll go well. I couldn't say I'm overly confident he'll beat them but all things being fair and equal I think he'll be right there. He's certainly ready to go. His work this morning was super and he's really feeling good."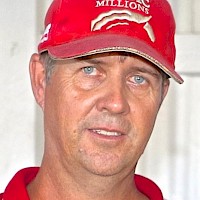 Al's comments
Saturday night at Albion Park
Race 6: Northview Hustler
9.40pm NZ time
"It's only an eight horse field and he should get a great trip behind the leader. It was only (lack of) fitness that got him last week but he should be winning this week."