Hustler brave sitting parked in New Zealand record Flying Stakes
The run of the race conspired to beat Northview Hustler in today's Ashburton Flying Stakes and given how fast the race was run trainer Ray Green couldn't find a bad word to say about Lincoln Farms' NZ Cup candidate.
The record book will show Northview Hustler beat only two home but with the All Stars' mare Dream About Me setting a New Zealand record pace and Hustler forced to breeze all the way, it said plenty for his courage that he finished only 5.9 lengths from winner Eamon Maguire who enjoyed a perfect trail.
The 2400 metre stand was cut out in 2:54.2, one tenth of a second faster than the previous national mark held by champion pacer Lazarus.
Incredibly it was two seconds faster than Lazarus took in winning the Flying Stakes last year, and the closing sectionals were an amazing 54.2 and 26.4.
It was only in the last 100 metres that Star Galleria (fourth) and Ultimate Machete (fifth) ran past Northview Hustler who kept trying right to the line for driver Andre Poutama.
"He wasn't going to run past anybody going that time, was he,'' says Green.
"I thought he went not too bad considering. He wasn't that far away at the finish and he beat a couple who had good trips (A G's White Socks and Letspendanitetogetha).
"For a few seconds there I thought he might even hang on for a cheque.
"The good thing was he looked good and he seemed to pull up good.
"We'll give it a couple of days and see how he comes out of it before we decide on our next move.
"We'll take a blood off him to eliminate the guess work and check there's nothing wrong but I wouldn't be expecting anything to show up.''
From a New Zealand Cup point of view, nothing should change in the rankings for Hustler - all the horses who beat him home are already higher in the qualifying order.
He sits on 16th, one place shy of gaining a start.
Our runners this week:
How our trainers rate them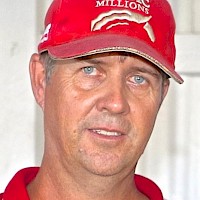 Al's comments
Friday night at Albion Park
Race 6: Double Or Nothing
7.25pm NZ time
"We're keeping him fresh and he's doing well. He doesn't need a lot of work - he showed that by winning last week, coming off a bit of a break. He'll have improved with the run and from five on the front row he'll go forward and be hard to beat."
Race 7: Sir Tiger
8pm NZ time
"I'm expecting him to go well this week and he should definitely run in three from the ace draw. He's getting out of the gate well and should be quick enough to hold his position without using him too much."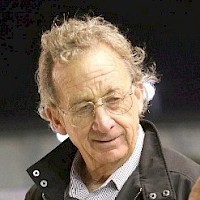 Ray's comments
Friday night at Auckland
Race 2: Man Of Action
6.27pm
"The ones he beat the other night weren't much chop so he'll have to step up. I didn't think he was that impressive but he might just be one of those horses who don't try too hard when they're being attacked. He might be better off racing off the pace. He could beat them again but I couldn't label him."
Race 8: Classie Reactor
9.28pm
"He just burned too hard early at Cambridge and beat himself. He's obviously not a tough horse. I think he'll be a much better proposition if he's saved for one run - and he's got the speed to excel doing that."