Hustler nabbed in the shadows but Al says they'll know he's alive in the next two weeks
Trainer Al Barnes is predicting big things from Northview Hustler after he was collared only in the last few strides at Albion Park in Brisbane tonight.
"They'll really know he's alive in the next few weeks," said Barnes after the Hustler ($10) and son Hayden Barnes were denied a pillar-to-post win by Subtle Delight who pounced from the trail to score by a head.
"Hayden said he was bolting on the turn but he's still running out of condition a little up the straight.
"But he's pulling up better each time. His heart rate was 102 afterwards however he recovered a lot quicker."
Barnes says he's sure the horse will earn back all his respect in the next two weeks.
"He'd lost their respect but he's back now and nothing had a shot at us out of the gate tonight.
"And because he didn't have to burn, and was able to set a slow lead time of 39.1, it definitely helped him get a cheque."
The Hustler threw in a brutal 27.8 second quarter and, despite being drilled down the back straight by hot favourite Cruz who whistled round to the death, he had plenty left in the tank.
"I thought he did well to run home in 27.3 after that and it's no disgrace being beaten by Subtle Delight. He's really stepped up and has been flying over the carnival."
Cruz, winner of his last three on end, was under pressure turning for home and dropped away to finish fifth.
"I've always said Hustler is the second best horse in Queensland behind Colt Thirty One and can beat him with the right run. He just hasn't had the opportunity since his first-up run when he wasn't fit enough (and ran second).
"But he's in a good routine now and he was as bright as a button half an hour after the race.
"Normally you'd say he wouldn't handle so much racing week after week but he's just such a different horse now, so bulky, and he'll go home tonight and clean out his bin."
The winner ran the 2138 metres in 2:34.2, a mile rate of 1:56, closing in 55.4 and 27.3.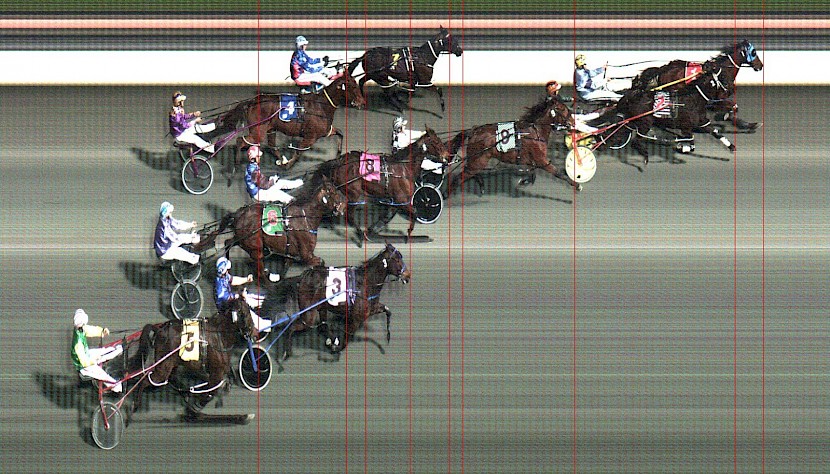 Subtle Delight races up the sprint lane to collar Northview Hustler a head, with 3.2 metres to Fame Assured in third. Hot favourite Cruz weakened to fifth.
Our runners this week:
How our trainer rates them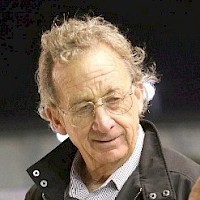 Ray's comments
Friday night at Auckland
Race 3: Revitalise
6.52pm
"Maurice liked his run last week, he has a better draw this time (five) and I'd like to think there's a lot of improvement in him. He should go well and hopefully he'll get a cheque."
Race 5: Captain Nemo
7.53pm
"It will be very tough for him from the outside of the arm. He didn't pace the best last week, Andre (Poutama) had to hold on to him the whole way. But I'll tweak his gear a bit - his hopples might have been a tad long - and hopefully he'll get round OK."
Race 5: American Dealer
7.53pm
"It's difficult to make a plan from four on the second row - you're relying on pure, unadulterated luck - and that's not ideal. I can't imagine anything beating Krug from the one draw - he'll lead out and I doubt he'll hand up - but hopefully we can pick up some of the minor money."
Race 6: Tommy Lincoln
8.24pm
"He's not really a 2700 metre horse so 2200 this week will suit him a lot better. Seven is not the ideal draw on the mobile but if David (Butcher) gets a good trip I'd say he'll be the one to beat."
Race 7: Copy That
8.55pm
"He's absolutely donkey licked everything so far and they're all the same horses again except for Mark Purdon's Another Masterpiece. Now that he's on the front I can't see why he wouldn't flog them again."
Race 9: Apieceoflou
9.52pm
"He was used a bit early last week, and parked for a while, and hung on well for third. I'd like to see him lead and then I think he'd be a serious chance. This is the best draw he's had."
Race 9: Bondi Shake
9.52pm
"He's been training not bad but he's out wide again and will need some luck."