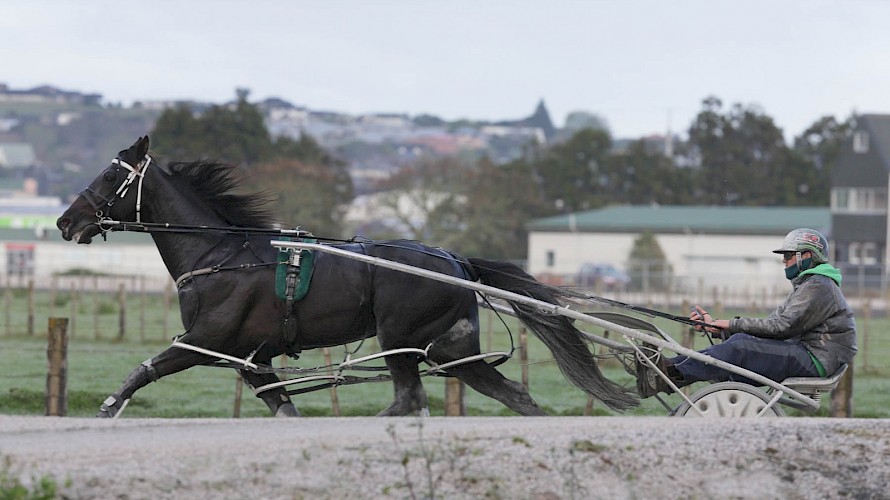 Hustler ranking exposes southern cup bias
Don't hold your breath hoping for any northern races to be given automatic qualifying status for the New Zealand Trotting Cup.
That's the clear message of the committee which decided Northview Hustler's stunning win in the Spring Cup was only good enough to elevate him five spots on the crucial ranking list.
The big team of owners who greeted Northview Hustler after he ran his rivals ragged at Alexandra Park last Friday night not surprisingly started making plans to attend cup week in Christchurch.
With cup second favourite Star Galleria behind him, along with eight ranked Jack's Legend and 14th ranked No Doctor Needed, hopes were high that he would jump from 23rd place to be inside the 15-horse cut.
But when the new ranking order was finally released today Northview Hustler was only 18th, sparking questions from his connections why the race didn't carry the same free ticket to the cup as the Maurice Holmes Vase and New Brighton Cup which qualified Thefixer and Letspenddanitetogetha.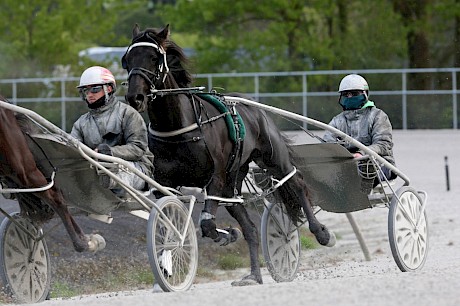 Northview Hustler trails Recco Lover in training on Wednesday. PHOTO: Trish Dunell.The group was also looking for answers on how Northview Hustler, who ran the second fastest 2200 metre stand in history, was still ranked below a clearly out-of-form Classie Brigade (15th).
So who decides the rankings?
Harness Racing New Zealand's southern based handicapper Andrew Morris heads the four-man committee along with long time Addington secretary Brian Rabbitt and Addington board members Barry Dent and Peter Evans. Northern based handicapper Kevin Smith doesn't get a say.
When the committee met this week Morris says the main topic of discussion was where to place Northview Hustler and it weighed on the members' minds so much they delayed a decision until Wednesday morning.
Morris says there was no denying the merit of Northview Hustler's performance - "he won and he ran time.
"To my mind this race was the next highest of interest behind the Group races run this season.
"He ran the second fastest 2200 metres in history and he beat good horses, even though he had a head start on them.''
But Morris says the committee had no appetite to elevate the horse ahead of New Zealand Derby winner Sheriff, and because Sheriff was ranked one lower than Classie Brigade it meant Northview Hustler couldn't go any higher than 18.
Late entry Australian Alleluia also jumped onto the list, coming in at 15, courtesy of his third in the Group I Blacks A Fake at Albion Park in July.
Morris says Northview Hustler only just got the nod to leap frog Forgotten Highway, who ran third equal in the Group III New Brighton Cup.
Club reps say 'no' to Holmes DG as cup qualifier

Sadly the Spring Cup isn't Group rated and there's little to no chance it will ever be added to the list of three races gifting free entry to the cup. Friday night's Canterbury Classic at Addington actually gifts spots to the first three home.
"I lobbied for the Holmes DG (run at Auckland on Friday week) to be a cup qualifying race but the others said no.
"Some might argue the cup is New Zealand's race but it's actually NZ Met's race - they run the race and pay the money.
"They want to keep the optimum races for Addington and get the best lead-ups there that they can.''
It's a marketing strategy that the New South Wales Harness Racing Club uses, for example, giving Miracle Mile invites to horses who compete in their lead-up events at Menangle.
"If Northview Hustler runs well in the Holmes DG that would elevate him further,'' says Morris. "Now that he's built up capital, he wouldn't have to do much more to supplant those other two horses (Classie Brigade and Sheriff). I could see second placing being good enough to shift him again.''
Morris says while Classie Brigade might be racing well below his best, he still had credit for a number of good performances in Group races, including three Group III wins in the Rangiora Classic, Invercargill Cup and Central Otago Cup.
Those Group performances were actually two seasons ago - Classie Brigade raced only three times last term - but under the club's guidelines they still seem to carry more weight than current form.
Northview Hustler's Group form isn't too shabby either - he ran fifth to Vincent, Titan Banner, Heaven Rocks and Star Galleria in the Group I Auckland Cup, fourth to Vincent, AG's White So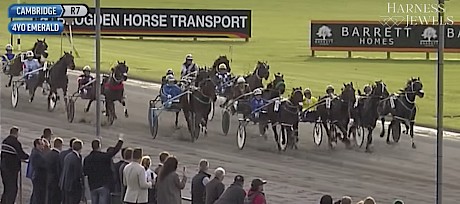 Northview Hustler, inner, disputing the lead 100 metres out in the Four-Year-Old Emerald at Cambridge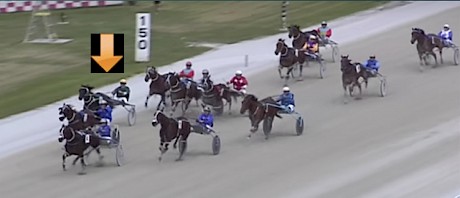 Close to home in the Auckland Cup and Northview Hustler is still there in the fightcks and Titan Banner in the Group II Franklin Cup and fifth behind Eamon Maguire, Star Galleria and AG's White Socks in the Group I Harness Jewels.
Morris isn't sure that the committee would favour dropping horses down the order if they perform badly, a logical enough strategy after their initial ranking on last season's form.
"I'm happy to put it up for review but at the moment we only elevate horses for performing well. The more you bring in, the more complicated it gets and the committee doesn't want it getting too murky.
"In previous years there was some artistic licence taken but I think we're getting it pretty right now. It's a robust process.''
But you have to ask is it right that a race like the Methven Cup, run on grass on Sunday week, will carry more weight than the Spring Cup, because it is designated a Group III race, and run over 3000 metres, closer to the conditions of the New Zealand Cup. Shouldn't the strength of the field be a crucial factor too?
On the positive side, Morris believes Northview Hustler has a good shot at making the field just on natural attrition with the likely sale of Classie Brigade and trips to New Zealand hinging on the upcoming performances of Alleluia, Chicago Bull and Tiger Tara.
Our runners this week:
How our trainer rates them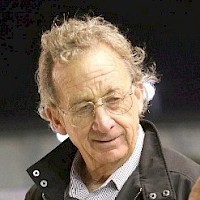 Ray's comments
Friday night at Auckland
Race 2: Northview Hustler
"I'm a bit worried about him. He's training OK but he's not the horse he can be. He's as light as I've ever seen him. He didn't look himself in the preliminary last week either but I treated him after that. We'll just have to see how he goes."
Race 3: Trojan Banner
"His draw looks bad but if he can secure a nice run through behind Sezana he could end up getting a good trip and then should beat them. He's been racing the bear cats recently and he's trained particularly well this week.''
Race 4: Make Way
"He just need some luck. He won't leave the gate from out there, he'll go back, but if he gets a drag into it at the right time, he'll be the one to beat. He's been racing the best of the best lately and this is a big drop in grade for him."
Race 6: Zealand Star
"I was initially a bit disappointed in him last week until I saw the time he went. The mile this week will suit him and he just needs some luck from the draw. He's not one you can put in the race so Andrew (Drake) will go back and try to get a suck up.''
Lincoln light
News in brief
TIGER GETS TIME STRIPES: Sir Tiger may have run only seventh in the Young Guns race at Auckland but you couldn't fault him on the clock. He ran the equal fastest last half of 56.5 along with the winner Smooth Deal and was one tenth of a second faster over his last mile (1:57.1) than stablemate and runner-up Double Or Nothing. He was slightly back at the start after racing greenly in the score-up.
BYE BYE VINNIE: Vinibaka again showed he didn't want to be a racehorse at Manawatu so now he isn't. The four-year-old disappointed in all six starts and is now the galloping pacemaker for Pukekohe trainer James Stormont.
RUPERT STIFF: Lincoln Farms' graduate Rupert Of Lincoln finished a desperately unlucky third at Ballarat on Tuesday night. Bottled up four deep on the markers, he flew late when finally clear. He has now racked up three wins and two placings from five starts since being sold to Merv Butterworth.
TWO ENTERED FOR CUP: Northview Hustler and Recco Lover are among 23 horses nominated for the $250,000 Auckland Cup on New Year's Eve. The entries are: American Empress, Recco Lover, Tennyson Bromac, Classie American, Mach Shard, Triple Eight, Raptors Flight, Check In, Ashley Locaz, Turn It Up, On The Cards, Sheriff, Sicario, All U Need Is Faith, Northview Hustler, Pat's Delight, Jack's Legend, A G's White Socks, Lets Elope, Elle Mac, Utmost Delight, Star Galleria, Dream About Me.