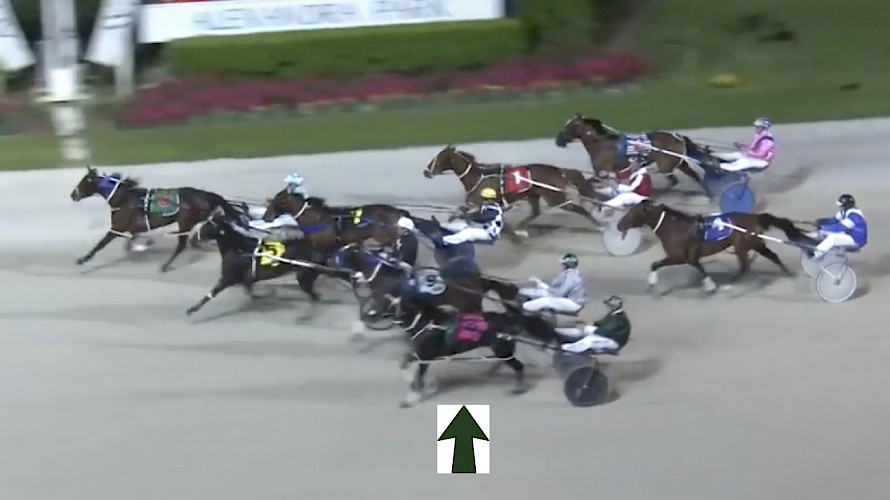 Hustler runs the hands off the clock in brilliant return to the track
Any worries that Northview Hustler might not bounce back from his southern trip were dispelled in two minutes of high speed last Friday night when he ran two of the fastest sectionals ever recorded at Alexandra Park.
If you watched the race and thought Hustler was disappointing against much weaker opposition than he faced in Canterbury, you were dead wrong.
Having his first run since an aborted New Zealand Cup campaign, and with no trials to sharpen him up, Hustler was forced to go back from the outside of the gate.
Driver Andre Poutama was caught three wide near the rear until the 1200 metres mark when he restrained to last - and he was still there 400 metres out.
Hustler started his run soon after but Poutama was pushed four wide all the way round the home turn - not a winning recipe at Auckland - and he was still last at the 200.
But Hustler still kept coming and, closing fast at the post, was just 1.6 lengths from winner On The Cards.
Hustler was clocked to cover his last 400 metres in an astonishing 26.1 seconds, despite covering all that extra ground.
And his final 800 metres, which he paced in a white hot 54.1, was no less impressive.
To get some idea of how good those fractions are you only have to check out the times run by the last four horses who have held the New Zealand record for 1700 metres, two of then owned by Lincoln Farms.
Current record holder Mossdale Connor set his mark when winning the Taylor Mile at Auckland in 2015 when he ran 1:58.1 for the trip, a full three seconds faster than On The Cards ran on Friday night.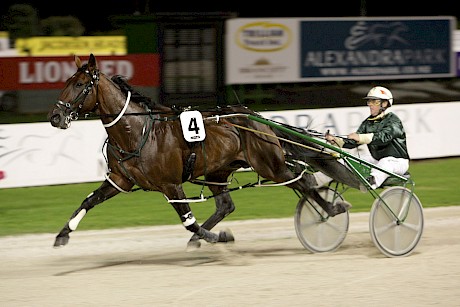 When Sir Lincoln set his NZ record 1700 he closed in 55.2 and 27.2. Northview Hustler clocked 54.1 and 26.1.His closing sectionals were 55.4 and 28, obviously slower because of the much faster overall rate.
Only Gold Ace, who sped home in 54.6 and 26 flat in setting the previous record, went a fraction faster than Hustler for his last 400.
When Lincoln Farms' Besotted won the Taylor Mile in 2014 he ran two minutes flat and ran home in 55.7 and 27.2 - against the markers.
And when Sir Lincoln took his record in 2013 he ran his last 800 in 55.2 and 400 in 27.2.
You could argue the track surface is better prepared today than in previous years but Hustler's clocking still has real merit.
Winner On The Cards, who was leading on the pegs, ran only 55 and 26.7 for his final sectionals.
Hustler, who was credited with the same overall time as third-placed Step Up and fourth-placed Mach Shard, was just a head and a nose away from paying a dividend.
The enormity of the run became evident when Poutama returned to scale and reported Hustler did not pace well at any stage.
"He was getting in on the corners,'' says Green. "So he's run those times under duress, which is even more remarkable.''
Green revealed Northview Hustler has an ankle which bothers him intermittently.
"He needs regular maintenance work and he obviously needs some treatment again.
"I won't race him again this week, which will give us time to work on him, but he can run again the following week.''
The $30,000 Summer Cup, run from a stand over 2200 metres, would suit him ideally.
Our runners this week:
How our trainer rates them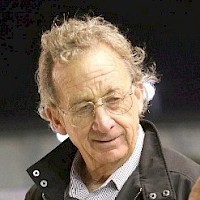 Ray's comments
Friday night at Auckland
Race 2: Northview Hustler
"I'm a bit worried about him. He's training OK but he's not the horse he can be. He's as light as I've ever seen him. He didn't look himself in the preliminary last week either but I treated him after that. We'll just have to see how he goes."
Race 3: Trojan Banner
"His draw looks bad but if he can secure a nice run through behind Sezana he could end up getting a good trip and then should beat them. He's been racing the bear cats recently and he's trained particularly well this week.''
Race 4: Make Way
"He just need some luck. He won't leave the gate from out there, he'll go back, but if he gets a drag into it at the right time, he'll be the one to beat. He's been racing the best of the best lately and this is a big drop in grade for him."
Race 6: Zealand Star
"I was initially a bit disappointed in him last week until I saw the time he went. The mile this week will suit him and he just needs some luck from the draw. He's not one you can put in the race so Andrew (Drake) will go back and try to get a suck up.''
Lincoln light
News in brief
TIGER GETS TIME STRIPES: Sir Tiger may have run only seventh in the Young Guns race at Auckland but you couldn't fault him on the clock. He ran the equal fastest last half of 56.5 along with the winner Smooth Deal and was one tenth of a second faster over his last mile (1:57.1) than stablemate and runner-up Double Or Nothing. He was slightly back at the start after racing greenly in the score-up.
BYE BYE VINNIE: Vinibaka again showed he didn't want to be a racehorse at Manawatu so now he isn't. The four-year-old disappointed in all six starts and is now the galloping pacemaker for Pukekohe trainer James Stormont.
RUPERT STIFF: Lincoln Farms' graduate Rupert Of Lincoln finished a desperately unlucky third at Ballarat on Tuesday night. Bottled up four deep on the markers, he flew late when finally clear. He has now racked up three wins and two placings from five starts since being sold to Merv Butterworth.
TWO ENTERED FOR CUP: Northview Hustler and Recco Lover are among 23 horses nominated for the $250,000 Auckland Cup on New Year's Eve. The entries are: American Empress, Recco Lover, Tennyson Bromac, Classie American, Mach Shard, Triple Eight, Raptors Flight, Check In, Ashley Locaz, Turn It Up, On The Cards, Sheriff, Sicario, All U Need Is Faith, Northview Hustler, Pat's Delight, Jack's Legend, A G's White Socks, Lets Elope, Elle Mac, Utmost Delight, Star Galleria, Dream About Me.