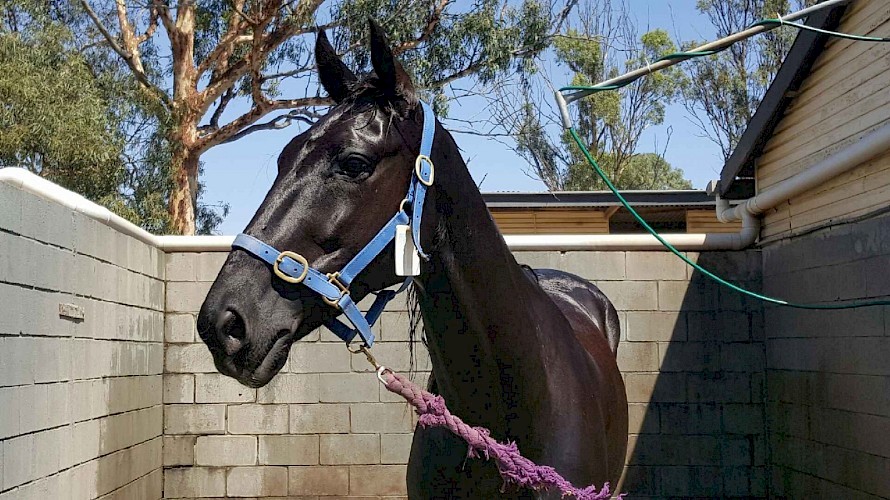 Hustler will be ready for new winter features - but, uh-oh, there's an old monster lurking
Northview Hustler will be primed and ready for the late season feature races at Albion Park, says Lincoln Farms' Queensland trainer Al Barnes.
Just two weeks after getting the all clear to resume training from the University Of Queensland's Gatton Equine Specialist Hospital, Barnes says the Hustler is "jumping out of his skin."
Barnes took Northview Hustler for an MRI earlier this month after prolonged bleeding in his off front fetlock and was delighted to hear the injury was little more than the equivalent of RSI from a sprained wrist.
Barnes has been ultra pleased with the Hustler since.
"He's the soundest he's been for the last six months and he'll be fit by the time those big races come around."
While the winter carnival was canned because of COVID-19, Queensland Racing has announced four feature races for the open class pacers through late June and July.
They will be:
* June 27 A$25,630 Redcliffe Gold Cup 2613m
* July 11 A$20,830 Wondai's Mate 1660m
* July 18 A$25,630 Mr Feelgood 2138m and
* July 25 A$25,630 Lucky Creed 2680m
And with interstate travel into Queensland only allowed for selected feature age group races, The Hustler won't have to face some of the powerhouses from New South Wales and Victoria.

Hectorjayjay strolls past Governor Jujon in a fast trial at Albion Park on Tuesday."But he'll still have to earn it," says Barnes. "Hectorjayjay's up here now and trialled well on Tuesday, home in 55.4 and 26.8."
Hectorjayjay, who was driven by Barnes' son Brendan, was untroubled to stroll past Governor Jujon in the run home to record a 1:54.9 mile rate for the 1660 metres.
The winner of 43 races has competed only once since his breathtaking last-to-first win in the Group I Blacks A Fake at Albion Park at the 2017 winter carnival.
The superstar injured a suspensory ligament after that and it took nearly 12 months to get him back to racing, which he did in June, 2018, winning the Popular Alm Sprint at Kilmore.
But another suspensory issue sidelined him again and now the rising 10-year-old is in the care of Jack Butler at Logan Village.
"He's a supreme athlete and what with him and Colt Thirty One it's not going to be easy for Hustler."
Our runners this week:
How our trainer rates them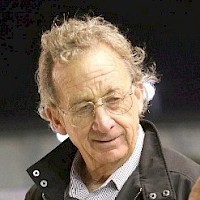 Ray's comments
Wednesday night at Auckland
Race 1: Apieceoflou
6.11pm
"He's really only in the field to get experience. He's not up to the other two at this stage. He's a big, slow maturing horse. He keeps improving without being spectacular but he's a real trier."
Race 1: Captain Nemo
6.11pm
"He's been going well at the workouts without winning. He and Franco Nandor are both nice colts and I expect them to develop into tidy three-year-olds."
Race 1: Franco Nandor
6.11pm
"He's won his last two workouts but has a tricky draw and there are a couple of others in the race who go well. He'll definitely improve with the outing."
Race 4: American Dealer
7.36pm
"I like him as a horse and he's likely to take the most improvement out of his latest trial because of his temperament. He's a laid back individual and looks the best of our lot."
Race 4: Larry Lincoln
7.36pm
"Larry's very fast and he's as forward as the other fella but I don't know how tough he is yet. The draw's a bit tricky."
Race 4: Man Of Action
7.36pm
"He trialled super last Friday and never goes a bad race. We chucked him in the deep end with the bear cats in his last few runs and I think he'll go well in this field. He's on the up and is a much stronger horse now."
Race 7: Copy That
8.56pm
"He's the class horse of the field but he won't be on top of his game yet. I'll be instructing Maurice not to send him on a mission, especially as it's over 2700 metres. He'll still go well but I'm not expecting him to just line up and win. I couldn't label him first-up."