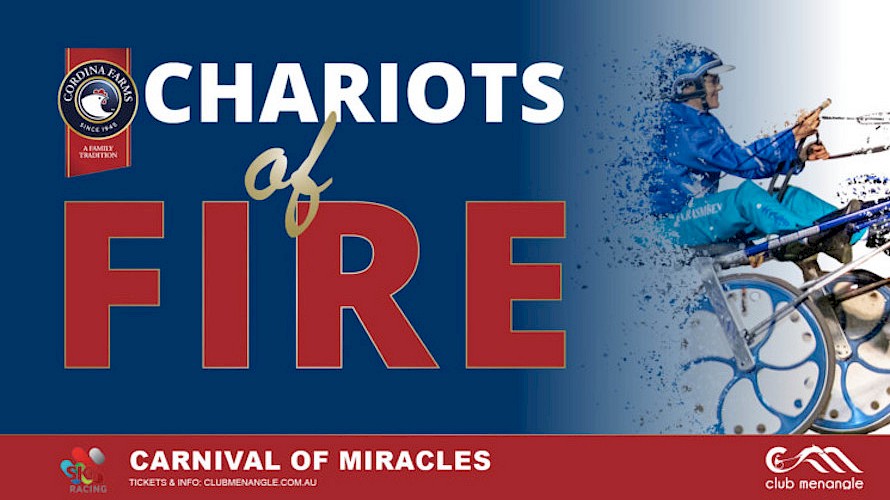 Impossible task ahead of Make Way on Saturday night but just enjoy the experience
He might be the $71 rank outsider but Make Way's New Zealand owners will still enjoy watching him run in Australasia's greatest four-year-old race on Saturday night.
Some epic battles have been fought in the A$200,000 Chariots Of Fire and New Zealand has a proud record in the race with nine winners from the 23 runnings, four in the last seven years.
And top horseman Anthony Butt is tipping that the draws in Saturday night's race have set it up to be another cracker mile.
"They could run anything - 1:47 or 1:48. Self Assured has got the job ahead of him now from the outside of the gate and they won't want to let Lochinvar Art into the race so will probably keep running in the middle stages."
Favourites have a poor record in the Chariots but so too have rank outsiders and Butt says Make Way will find it very hard to get into play from seven.
"I'll have to drive him cold, keep out of the early battles, and you never know …
"But whatever happens it's a big thrill for Sonya and the owners of Make Way to even make the field."
Butt admits he and trainer partner Sonya Smith were a bit disappointed in Make Way last week when he beat only one home in the Paleface Adios.
"With the run he got - one-out one-back - I thought he should have hung in a bit better and we were scratching our heads a bit after the race."
Butt first wondered if Make Way had simply not backed up from his strong run for fifth the previous week in the Hondo Grattan or whether the wet track and grit affected the horse - downpours put the programme back. Or maybe he spent his chips on the brutal 26.4 third quarter.
Make Way started to drop off before the turn and while he still paced his last 800 metres in 53.9 and mile in 1:51.76, he lost ground on the leaders, finishing 17 metres from winner Hurricane Harley.
Tests Butt took from the horse later showed his blood wasn't quite right but he says Make Way has bounced back and seems 100% this week.

The Chisholm clan and their golfing buddies at Mangawhai will be glued to their TV sets on Saturday night to watch their little hero Make Way.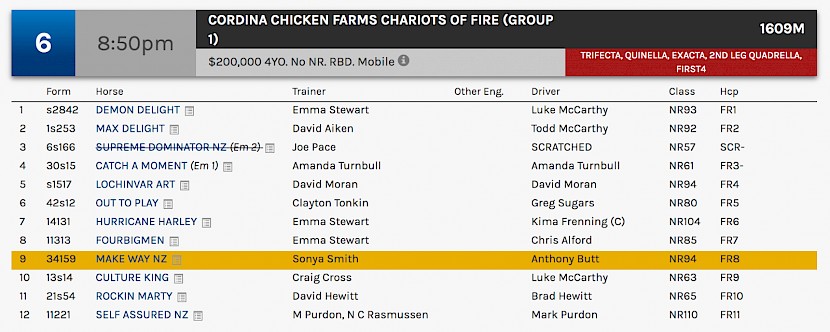 Make Way races at 10.50pm NZ time at Menangle on Saturday night.