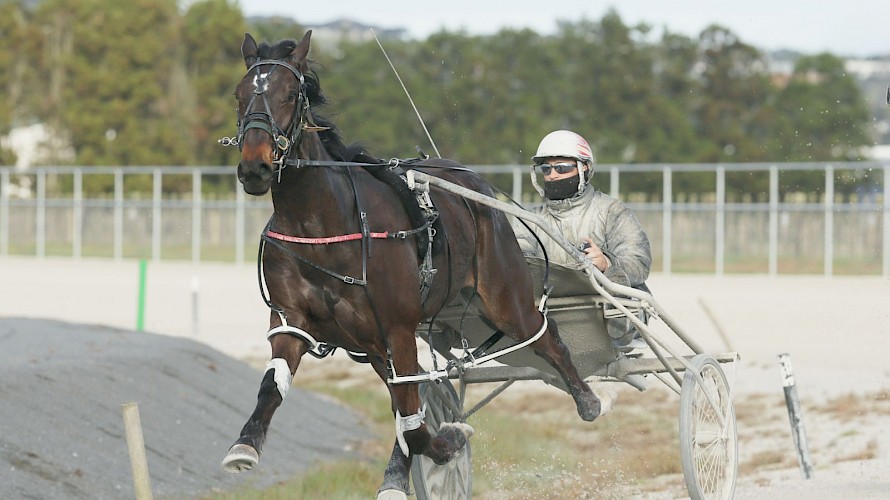 Improving Man Of Action deserves his reward and looks well placed on Friday night
A small field and a better draw could be enough to get the improving Man Of Action home at Auckland on Friday night.
The little half brother of Lincoln Farms' three-year-old Make Way, who has won eight races this season, here and in Australia, is looking to get the first notch on his belt.
But the way he's been racing for trainer Ray Green, running placings with not a lot of luck, suggests the minute things go his way he'll be in the winners' circle.
"It's not been easy for him so far and we're just hoping for a better trip this week," says Green.
"You can't fault his form - it's only a maiden field and he's got the best form in the race."
Green has decided to hold off on fitting pull down blinds to the horse, a change he considered last week when driver Zachary Butcher reported the horse felt like he would win by anything turning in.
"We don't feel he's cheating. He's just on his way up and he's getting stronger."
Hardest for Man Of Action to beat could be Tony Herlihy's debutant Russley Rush who starts alongside Man Of Action. He dispatched race rival Ocean Beach in style at the Pukekohe workouts last Saturday.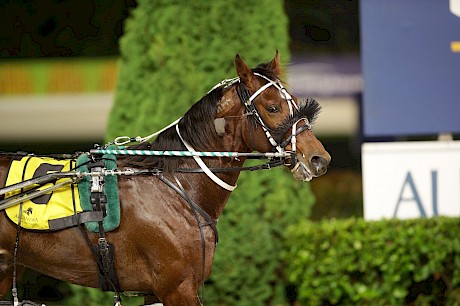 Copy That … just needs a little luck from the second row to win his third race on end. PHOTO: Trish Dunell.Lincoln Farms' only other starter on Friday night is fellow two-year-old Copy That in the fifth race, when he will be having his first start for Merv and Meg Butterworth.
Copy That looked to have the job ahead of him drawn the second row, with Zeuss Bromac drawn the pole, but Zachary Butcher's smart two-year-old was withdrawn today.
And that leaves Copy That needing only a little luck to notch his third win on end.
The American Ideal colt has shown a rare turn of speed in his recent wins and has been on his best behaviour, inexplicable gallops seemingly a thing of the past.
"He trained well on his own on Saturday and seems to be holding up well," says Green.
"He's at the mercy of the horse drawn in front of him (Simon). If he goes back, it will make it hard for Copy That but he has a lot of ability, more than the rest of them."
Our runners this week
Friday night at Auckland
Sunday at Menangle
Make Way.