In a poor field he doesn't need a Miracle and it sure is time for this hanger-on to deliver
With only one placing from 12 starts, Miracle Time doesn't inspire much confidence but he's in the right race to earn some money on Saturday, says Singapore trainer Stephen Grey.
The Alamosa gelding gets a start in the fourth race at Kranji at 5.30pm NZ time, one which Gray describes as "quite weak".
And, while Miracle Time is still in Singapore only because he missed the boat to Malaysia when COVID-19 travel restrictions hit, Gray says the six-year-old could yet reward his owners for perseverance.
Running for S$30,000 in a lowly class 5 race, a stake that most open handicappers in New Zealand would relish, Miracle Time will jump from gate three with an all-the-way trial win on August 18 to his name.
And, crucially, he will run under the super light weight of 49kg, with apprentice Muhammad Yusoff claiming down from his book weight of 51.5kg.
Gray says he would prefer to have had his own claimer Juan Paul Van Der Merwe on board after his good showing in the trial, but with the South African suspended he was happy to engage Donna Logan's apprentice.
"I've got limited options. It's very hard to get good lightweight riders here and Yusoff is quite promising.
"The horse will get his chance in this field. It is a concern that he hasn't raced since the end of February but he's fit and is working and looking really well.
"I'm confident he'll run really well and can finish in the first three or four."
Gray says while Miracle Time is still likely to be sent to Malaysia when the boats start running again in a month he believes the horse can pick up some stake money before that.
"He can gallop a bit and, to be fair to him, he's had a bit of bad luck."
Three starts back Miracle Time finished second and two runs before that he ran fourth after being held up between the 400 and 200.
"I wouldn't blame anyone for doubting him on his record but he can improve on Saturday."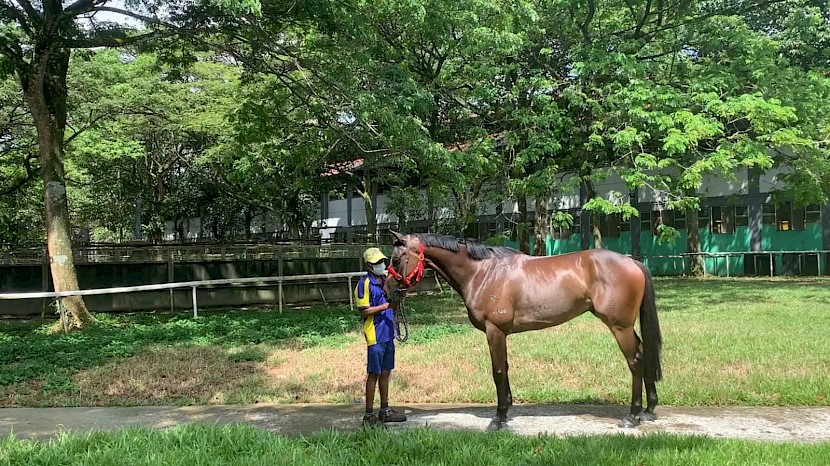 Miracle Time, pictured this week, in fantastic condition, says trainer Stephen Gray.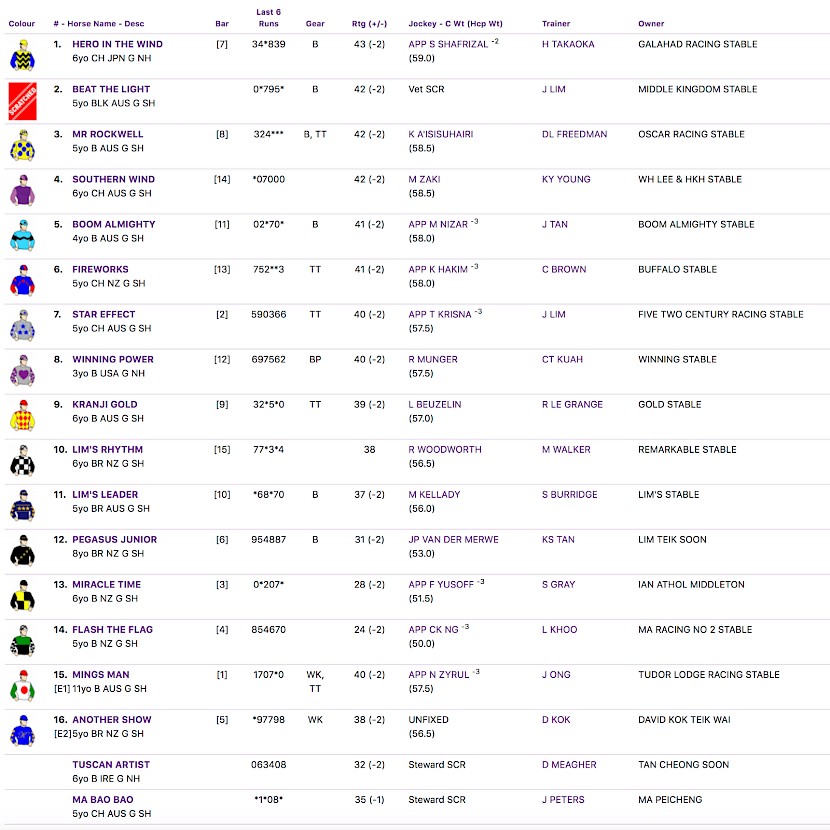 Miracle Time runs over 1400 metres at 5.30pm NZ time at Kranji on Saturday.