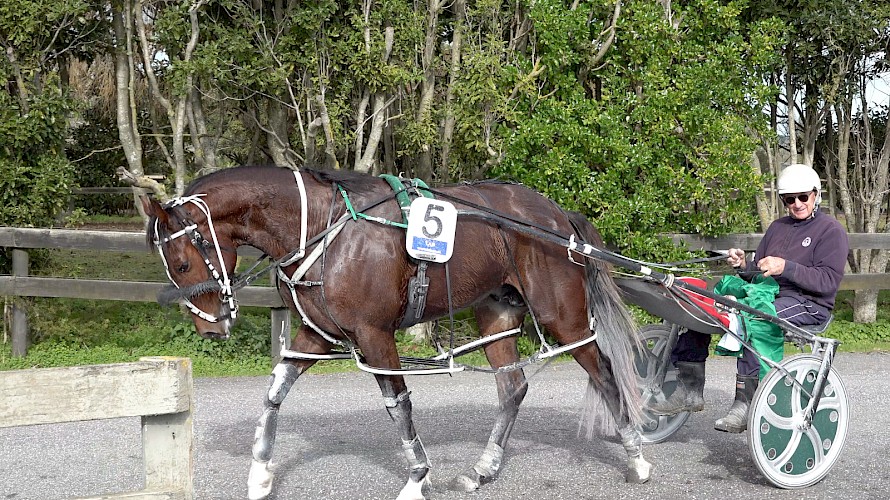 It should be business as usual with Copy That but the draw makes it very hard for Dealer
Copy That looks set to continue on his winning way on Friday night after claiming a front row spot but the barrier draw has virtually extinguished the winning chance of stablemate American Dealer.
Lincoln Farms' trainer Ray Green groaned when the Auckland fields were released on Monday, Copy That drawn one on the second row in the $22,500 Spring Cup behind a slow beginner and Krug's conqueror American Dealer clobbered with gate 14 in the $200,000 Harness Million.
But when Princess Tiffany was taken out of the pacing feature on Tuesday it meant Copy That automatically moved to the outside of the front line, the rules for standing starts allowing horses to move forward, unlike in mobile races.
Driver Maurice McKendry was much relieved when told of the crucial change, because instead of "having a prick of a draw" he can now turn Copy That into line last and make use of his so far unblemished standing start manners.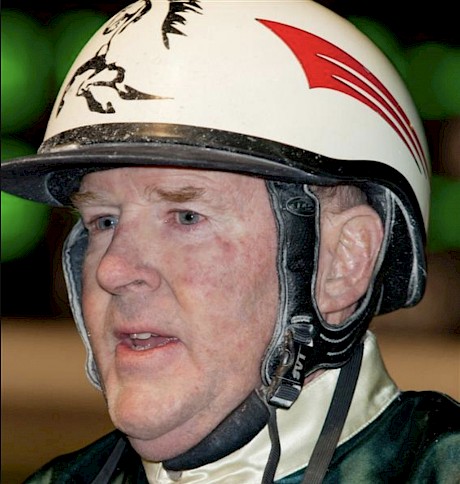 Driver Maurice McKendry … much easier task from the front row.Green cannot see how Friday night's result will be any different from Copy That's last four winning starts.
"He's absolutely donkey licked everything so far and they're all the same horses again except for Mark Purdon's Another Masterpiece.
"Maurice was really happy with his workout at the weekend, even though they didn't go hard, and he's trained on well since.
"He hasn't done much, we ran him over a mile on Tuesday, but he seemed to do it well."
Green, on the other hand, can't see American Dealer lowering the colours of Krug again, like he did in the $140,000 Sires' Stakes Final last week.
"I can't imagine anything beating Krug from the one draw - he'll lead out and I doubt he'll hand up - but hopefully we can pick up some of the minor money.
"It's difficult to make a plan from four on the second row - you're relying on pure, unadulterated luck - and that's not ideal.
"But he's a nice little horse and you never know he could miraculously get a good trip and be right there."
Green predicts a tame Harness Millions with Krug dominating in front and the All Stars' It's All About Faith the only one to challenge.
Lincoln Farms' No. 2 contender Captain Nemo looks to be out of his depth from the outside of the arm.
"He didn't pace the best last week, Andre (Poutama) had to hold on to him the whole way. But I'll tweak his gear a bit - his hopples might have been a tad long - and hopefully he'll get round OK."
Revitalise improver
Green is expecting an improved performance in the third race from newcomer Revitalise who opened his northern account with a late closing seventh last week from a second row draw.
Merv Butterworth's Bettor's Delight four-year-old might have finished seven lengths from winner Kango but his closing sectionals were far superior, the best in the race.
Revitalise clocked the fastest last mile, 2:00.2, fastest third quarter, 28.7, and fastest last 800, 57.
"Maurice liked the run, he has a better draw this week (five) and I'd like to think there's a lot of improvement in him. He should go well and hopefully he'll get a cheque."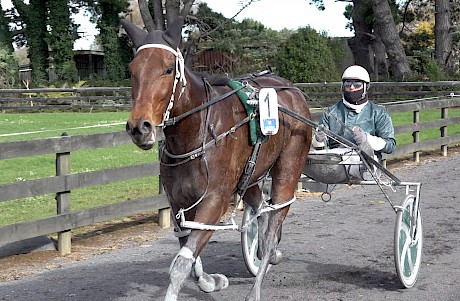 Tommy Lincoln has a much easier assignment on Friday.Green can see Tommy Lincoln getting a cheque too in the sixth race where he drops way down in company from the topliners he faced when eighth last week.
Tommy Lincoln contests a rating 59 to 78 race, compared with last week's rating 66 to 108.
But even more crucially he drops back to 2200 metres, compared with last week's 2700 metres.
"He's not really a 2700 metre horse - he led them up in the derby at that trip and was gone a long way from home."
Green says Poutama drove Tommy well last week, when the horse stepped pretty well from his first standing start. "He used him a little to secure the one-one, and the horse was right there in third spot turning for home.
"Seven is not the ideal draw on the mobile but if David (Butcher) gets a good trip I'd say he'll be the one to beat."
Best chance
Apieceoflou gets his best chance to break through in the ninth race where, in a seven horse field, he will start from two on the gate with the early defections of John Wayne and Satchmo.
"He was used a bit early last week, and parked for a while, and he hung on well for third.
"I'd like to see him lead and then I think he'd be a serious chance."
Apieceoflou's racing has been characterised by top sectional runs from the back, starting from bad draws.
"Bondi Shake has been training not bad but he's out wide again and will need some luck."
Our runners this week:
How our trainers rate them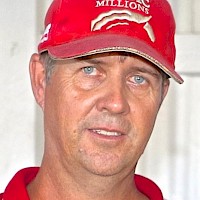 Al's comments
Tuesday at Albion Park
Race 8: Man Of Action
7.38pm NZ time
"He's come through his win last week really well and should run first or second again from another good draw. Soho Tsunami will be a big danger. He'll get a good trip on our back."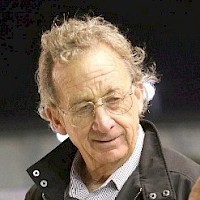 Ray's comments
Friday night at Auckland
Race 1: Apieceoflou
6.19pm
"He's just been incredibly unlucky - he was knocked over at the start last time - but if things go his way we'll see a better animal."
Race 1: Captain Nemo
6.19pm
"If he gets the right trip from five, he'll be right there at the finish. This is little more than a jumped up maiden race."
Race 4: Tommy Lincoln
7.39pm
"He's in a grade now where he can't get away with being driven like a toe rag all the time and from the second row he's obligated to have a much more conservative trip. He'll need a bit of luck but, if he's not put in the race too soon, he shouldn't be too far away."
Race 7: Revitalise
8.59pm
"I've scratched him. He's recovering from a foot abscess."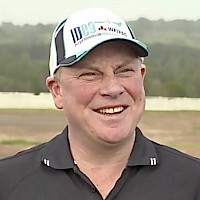 Ants' comments
Friday night at Melton
Race 1: Make Way
7.33pm NZ time
"He pushed them over the line last week and felt really good - he was only jogging at the finish. The (seven) draw has killed our hopes a bit but you never know …"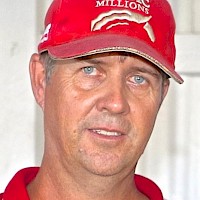 Al's comments
Friday at Albion Park
Race 5: Larry Lincoln
10.18pm NZ time
"We'll drive him quietly on Friday, just hold our position out of the gate, and give him some confidence. It's not a strong field - it's a bit of a drop in class on what he's been racing - and on the times he's been running in training this week he should be winning."
Saturday night at Albion Park
Race 3: Northview Hustler
9.48pm NZ time
"His run last week was exceptional. His chances depend on how the race is run. With the one and three horses having gate speed there could be early fireworks, which would suit him, as we'll probably drive him the same and use his speed late."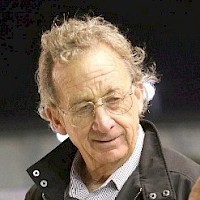 Ray's comments
Sunday at Cambridge
Race 6: Bondi Shake
5.47pm
"He would have won had he not galloped close to home last time. He just turned his head to one side when he got alongside that other horse and might have touched a knee. We'll rectify that by putting two poles on him."
Monday at Ashburton
Race 5: American Dealer
2.27pm
"From the pole, he should get a perfect trip. It's hard to know what the others will do but we get out well enough to be handy. He'll go well but he's already qualified for the final so there's no urgency. It would be nice to win it but we don't have to."
Race 7: Copy That
3.37pm
"He's never gone away badly from a stand - he's always reasonable and safe - so he shouldn't be far off them when they settle. I see him in midfield. I'm not expecting too much from him. So long as he goes well, I'll be happy."