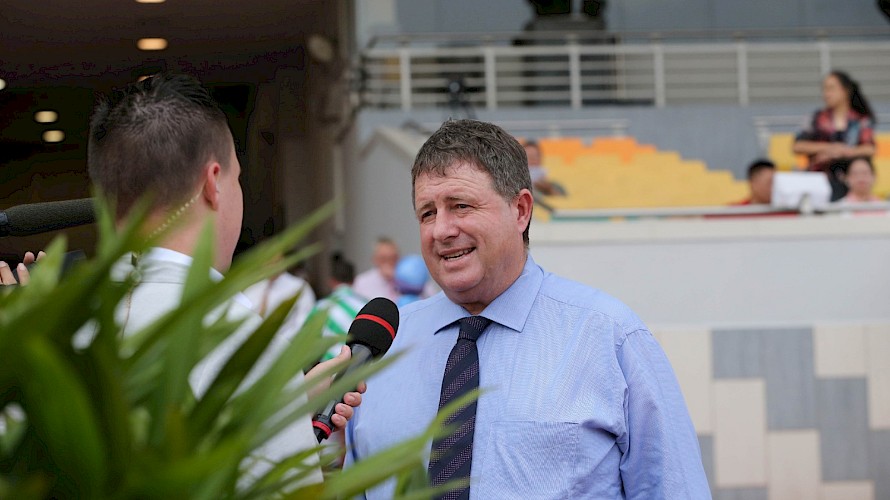 It's been a very long wait but, finally, injury plagued Cru Bourgeois is back
Cru Bourgeois is expected to need the run when he finally resumes at Kranji in Singapore on Sunday evening.
The injury plagued galloper is down to run in the sixth event at 6.30pm NZ time and, given it's more than 17 months since he last raced, trainer Stephen Gray isn't expecting too much.
"He's had a couple of quiet trials, and has needed them, and, while he's as good a galloper as any in the race, there are a few that are likely to be too race fit for him."
Incredibly, Cru Bourgeois is now six and has raced only three times after what Gray describes as "a nightmare run of bad luck."
He looked to have a nice future ahead of him in November, 2018 when he debuted with a fine second, form which he franked in his next run a couple of months later, when also second.
But in March, 2019 disaster struck when he became upset in the stalls and bashed his head and, inexplicably, was still allowed to run even though he had blood coming out his nostril.
It was later discovered Cru Bourgeois had broken a bone above his eye which required surgery and it was many months before he was fit enough to race again.
"Just when I had him right to go again he developed a slight suspensory ligament strain just above the fetlock and we had to back off again."
Gray followed a strict six month rehab programme to get the horse back and, just when he was ready to go, along came COVID-19.
"The horse can gallop but he's had so much time off that you have to expect he'll need the run. I could have given him another trial to really top him off but you get paid to race so he might as well go round."
Gray says Cru Bourgeois has not been let go in either of his two trials, when eighth of nine and sixth of eight.
"He jumped quite keenly both times but I told the boy not to give him a hard run."
Brazilian rider Ruan Maia takes the mount on Sunday, Gray happy to get the services of the experienced hoop in a COVID landscape depleted of senior riders.
Maia has ridden more than 500 winners and is a former dual champion in Macau.
Singapore champion Vlad Duric takes the mount on Gray's other runner St Alwyn, who looks the one to beat.
"It was only the barrier draw that beat him last time," Gray said.
Sunday's race is run over 1200 metres on turf and has a stake of S$20,000.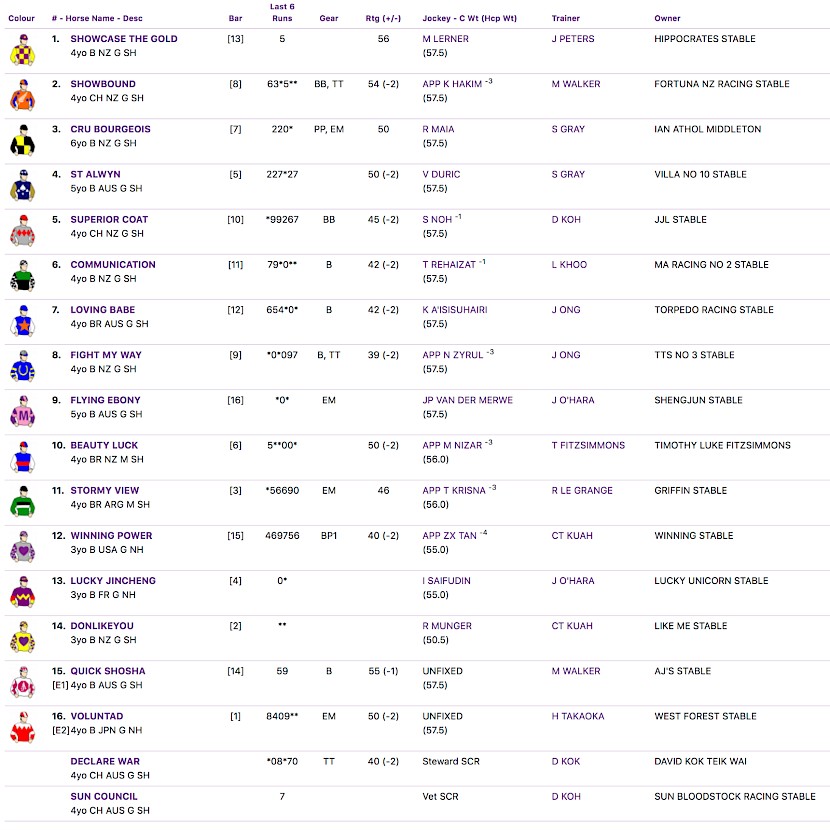 Cru Bourgeois races at 6.30pm NZ time at Kranji on Sunday.