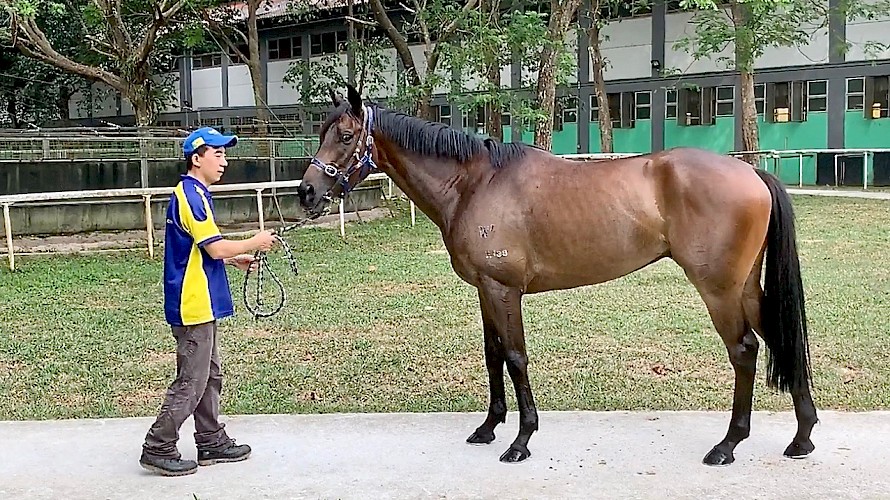 It's no Miracle, says Stephen, you've just got to give them plenty of Time to get confidence
Miracle Time might have tested the patience of his owners over the last 12 months but trainer Stephen Gray believes reward for waiting is just around the corner.
And it could come as soon as Sunday when the now five-year-old tackles the seventh race at Kranji at 7.40pm NZ time.
"He's come right now and I give him a really good chance on Sunday," says Gray.
"His draw (11) is a little bit tricky but I'm sure he'll find his feet nicely and with Vlad (Duric) on and over 1400 metres on the grass he'll go very close."
Gray says with racehorses it's all about confidence and that's not something that can be rushed.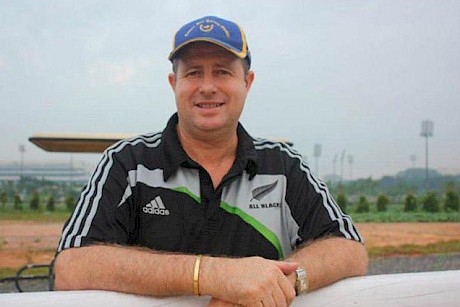 Stephen Gray … dressed early for the World Rugby Cup action, likes the chances of Miracle Time on Sunday.The late master trainer Noel Eales once told Gray that the most important race of a horse's career was its first because they never forgot it.
And how they are managed through the early part of their career impacts on their longevity.
"I get a bit of stick for being patient but while my horses might take a while to get going, I have horses that last, and don't end up on the scrap heap."
Miracle Time might have run only two fourths in his eight starts but the son of Alamosa has been slow maturing, says Gray.
"But in the last few months he's really developed and has improved into a nice horse. He's just got to step up now and I'm sure he can.
"If he was for sale I'd buy him myself as I know he has upside. He's going the right way and will pick up a couple of nice races."
Gray says he was rapt with the way Miracle Time powered home for fourth in his last start on August 18 when, despite being held up in heavy traffic, he powered home from third last on the turn to get within two lengths of Lim's Honour at the post.
"It was a super run and he should have run second really.
"Vlad is good on a horse like this. He rode him quietly and never gave up on him, making him get to the line."
Gray was also pleased with how Miracle Time trialled over 1000 metres on September 10, when fifth of eight.
"I just asked Amirul (Ismadi) to cruise round to keep him sharp."
Gray was reluctant to try Miracle Time on the polytrack, during a three-week spell when no grass track racing was scheduled.
"Some horses just don't handle the poly and I didn't want to risk him going no good."
While Gray is expecting a top effort from Miracle Time this weekend, he expects him to perform even better in three weeks when the first 1600 metre race is programmed.
"I know he'll get a mile and further but it's been all about giving the horse confidence up until now."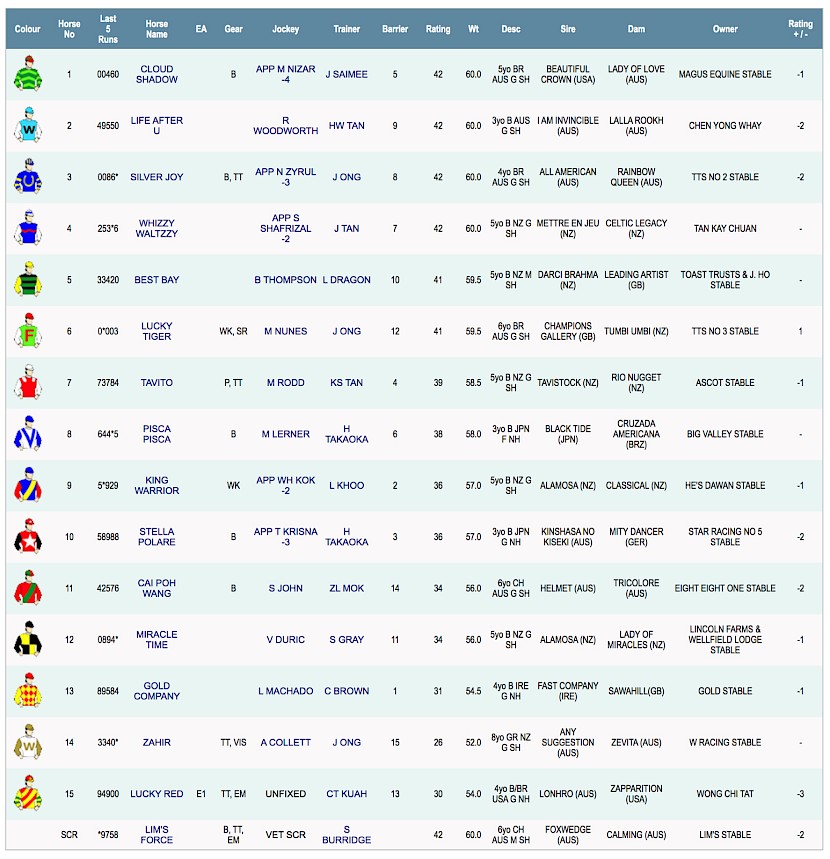 Miracle Time races at 7.40pm NZ time at Kranji on Sunday.