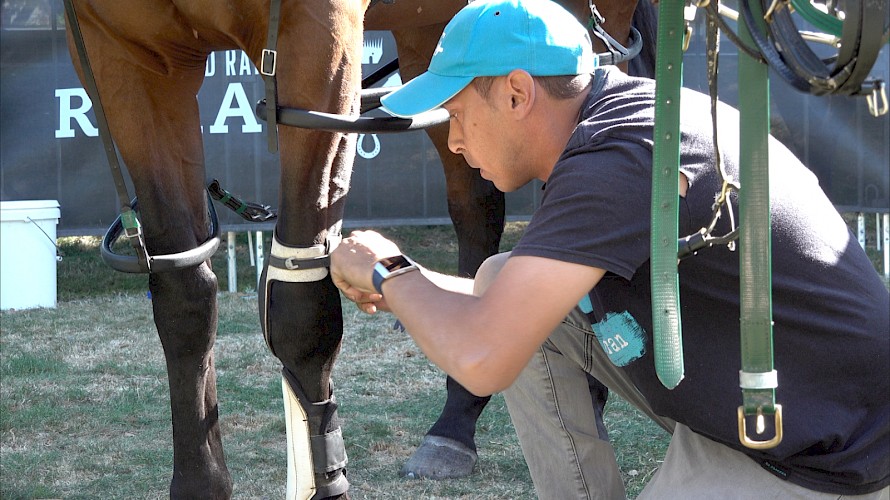 Jay: Horsemen adamant we need revised handicapping system for the north
Horsemen are pushing for a separate handicapping system to be introduced in the north before harness racing begins at the end of the month.
Harness Racing New Zealand has just approved minor tweaks to the present ratings matrix to acknowledge the lower stakes that will be on offer but in a letter to Harness Racing New Zealand CEO Peter Jensen yesterday, North Island Trainers' and Drivers' Association president Jay Abernethy says the points system is not working in the north as designed.
"It is promoting horses too quickly through the grades and doesn't allow them to drop back fast enough to the grade where they are most competitive."
Abernethy says the association considered a number of options and it became clear that it would be easier to tweak the present ratings system than to throw it out and start again.
"Whatever is proposed must be simple and easily understood."
Abernethy says while it was nearly impossible to find a solution that everyone agreed with 100 percent, the suggested changes best represent the northern horsemens' concerns and are supported by 139 of them.
Instead of penalising horses eight points for a win, the new system sees six points added regardless of the track.
Horses who finish further back than fourth will drop back one point (presently further back than fifth)
And horses rated at 70 and above will drop back two points until they reach 70.
The horsemen want the race winners' matrix to be suspended in the north while the new system is trialled until the end of the year.
First win
Other changes proposed include:
A maiden's first win will move it from an MR rating to an R rating without accruing any points. Whether it is an MR50 or MR44 it remains on that mark and becomes an R rated horse ie: R50 or R44.
No limit on how far a horse can drop back until it reaches R40. Horses drop points on their true form and need to be able to find their true ratings.
Age group concessions include:
Two-year-olds get one penalty free win for races under $15,000. (The horse will revert to MR50 as a three-year-old).
Every third win as a three-year-old will be penalty free and
Four-year-olds can have one penalty free win in a race for juniors or invited drivers.
"We know there is more work to be done such as better support for fillies and mares races and two-year-old and three-year-old caps but this is a start."
Harness Racing New Zealand has previously been opposed to adopting different ratings system in the two islands but it has become obvious that with much smaller fields in the north, horses are reaching non competitive levels too quickly and aren't dropping back quickly enough.
In the post COVID-19 landscape, with much lower stakes at Auckland, owners could not afford to wait months before their horses earned prizemoney again.
"We believe with the many changes thrust upon our industry now is the time to trial an amendment."
Our runners this week:
How our trainer rates them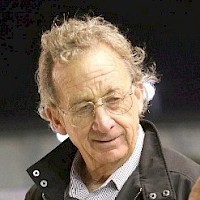 Ray's comments
Wednesday night at Auckland
Race 1: Apieceoflou
6.11pm
"He's really only in the field to get experience. He's not up to the other two at this stage. He's a big, slow maturing horse. He keeps improving without being spectacular but he's a real trier."
Race 1: Captain Nemo
6.11pm
"He's been going well at the workouts without winning. He and Franco Nandor are both nice colts and I expect them to develop into tidy three-year-olds."
Race 1: Franco Nandor
6.11pm
"He's won his last two workouts but has a tricky draw and there are a couple of others in the race who go well. He'll definitely improve with the outing."
Race 4: American Dealer
7.36pm
"I like him as a horse and he's likely to take the most improvement out of his latest trial because of his temperament. He's a laid back individual and looks the best of our lot."
Race 4: Larry Lincoln
7.36pm
"Larry's very fast and he's as forward as the other fella but I don't know how tough he is yet. The draw's a bit tricky."
Race 4: Man Of Action
7.36pm
"He trialled super last Friday and never goes a bad race. We chucked him in the deep end with the bear cats in his last few runs and I think he'll go well in this field. He's on the up and is a much stronger horse now."
Race 7: Copy That
8.56pm
"He's the class horse of the field but he won't be on top of his game yet. I'll be instructing Maurice not to send him on a mission, especially as it's over 2700 metres. He'll still go well but I'm not expecting him to just line up and win. I couldn't label him first-up."