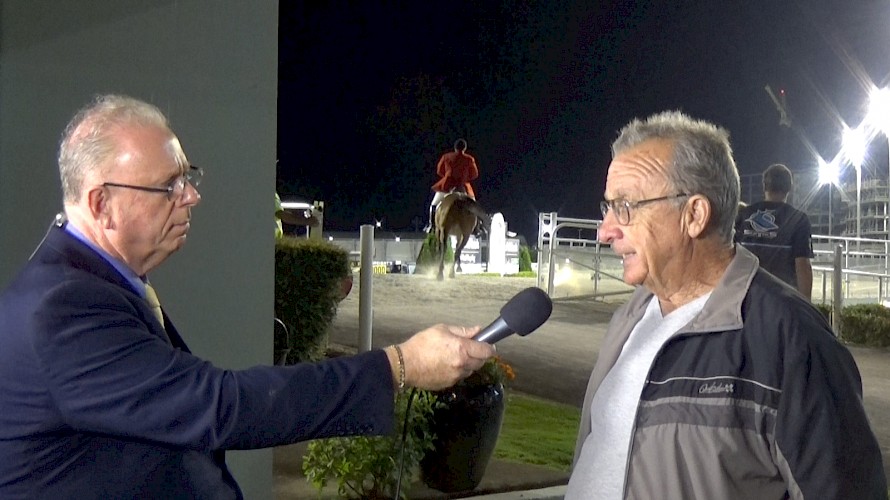 Just Wing It adds to Green's impeccable score card for Merv - but he has a new challenge
He did it first with Steam Punk.
Then it was Zealand Star.
Last night at Cambridge he added Just Wing It to the list.
And now Lincoln Farms' trainer Ray Green has been set a new challenge by leading Australian owner Merv Butterworth.
It's all about turning non-winners into winners - and in the last few months Green has coached Steam Punk to a win, transformed the once nervous Zealand Star into a record-breaker, and nurtured one-time knee-knocker Just Wing It into a $1.40 winner for the punters.
No sooner had Steam Punk been put on a plane to Australia last weekend than another Butterworth problem child appeared on the doorstep at Pukekohe in the form of southerner Governor's Bay.
And from what Green has gleaned from southern horseman Brent Barclay this could be his greatest test.
"You could say Brent wasn't glowing in his praise of the horse,'' says Green.
"In fact he said he didn't particularly like him. He hangs badly and they've tried to correct him but he's apparently a very difficult horse.''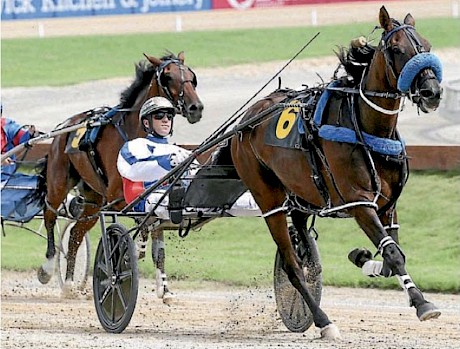 Governor's Bay winning for Dexter Dunn at Addington last March before being bought by Merv Butterworth. PHOTO: Race Images.Butterworth was quick to buy the five-year-old from Tom Bagrie's stable last March, impressed by his tough performances at Addington when he won twice then sat packed for the last lap and was only just nutted.
But after being sent south to his southern trainer Brett Gray, Goverenor's Bay disappointed and in his last three starts with Lauren Pearson managed only a fourth and two thirds.
Butterworth had planned to send the horse to Australia but he's no doubt hoping Green's Pukekohe clinic can diagnose his problems first.
"We'll see how we go,'' says Green. "He's a very big, tall horse, he must be verging on 17 hands.''
Green's pre-race assessment of Just Wing It proved pretty much on the mark last night as the horse, backed as if unbeatable, got home by only a neck after enjoying a one-one sit behind stablemate Phil Bromac for the last lap.
"He's no superstar but he was good enough to get the job done.
"It wasn't a wonderful field though and I'm not sure where we'll go from here.''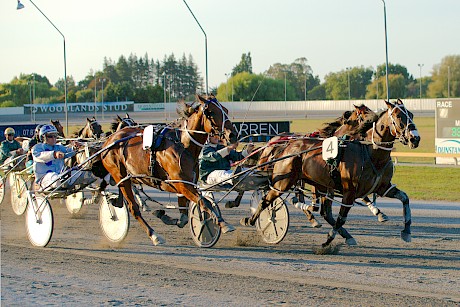 Just Wing It hangs on to beat Ball Of Art, outer, and Catch The Dream at Cambridge last night. PHOTO: FokusPhotography.Just Wing It clocked a sedate 2:45.8 for the mobile 2200 metres, the race developing into only a sprint home with the closing 800 in 57.9 and 400 in 28.2.
Green fielded a call from Butterworth straight after the race but, being in charge of the horse, didn't have time to discuss the options for Just Wing It.
"He was pretty happy. Merv loves his winners. If he was mine I'd be pushing the horse to Australia straight away as with our handicapping system you just don't know where you are.''
Green says New Zealand should adopt the new handicapping system being introduced in Victoria where horses aren't penalised so heavily for each win and points earned correlate to stakes won.
"And we should be eliminating the handicappers' discretion like they are doing over there. People shouldn't have to guess. It should all be black and white.''
Just Wing It incurred seven rating points to 55 for winning last night and earned just $5755.
Our runners this week:
How our trainers rate them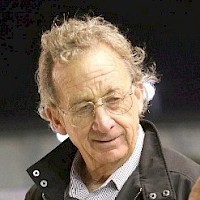 Ray's comments
Friday night at Auckland
Race 4: Copy That
"He's certainly got some speed. The race was all over by the time he got going last week and James never pulled the plugs. Clearly he's the best horse in the field on ability. But there are no guarantees he'll behave.''
Race 4: Tommy Lincoln
"He's trialling well but I won't be expecting too much from gate six. He was a big, gangly, weak thing but he's strengthened up a lot this time in."
Race 4: Billy Lincoln
"It's his first race, and first time away from Pukekohe and he's drawn the inside of the second row so logic tells you he has a few things against him. Until six weeks ago he was extremely average but he's progressively got better and better."
Race 8: Governor's Bay
"He had a tough trip last time so it wasn't surprising he weakened. He's training well and this field looks a lot easier."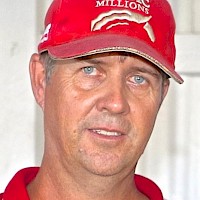 Al's comments
Friday at Albion Park
Race 1: Lincoln's Girl
2.42pm NZ time
"It's not a bad field but she's as good as anything else in there and looks a top two chance with a little luck from the second row. She went super last time - I didn't know how brave she'd be when I saw her caught in the chair but Hayden was very happy with how she went."
Race 9: Vasari
7.22pm NZ time
"He should get out a lot better this week with Hayden back driving and we'll be trying to cross the pole marker. The horse is really well and he'll win one soon. It's a good line-up but he should run top three.''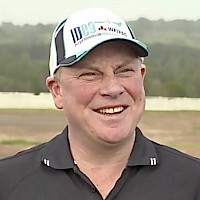 Ants' comments
Saturday night at Menangle
Race 7: Lets Strike The Gold
10.22pm NZ time
"This is a difficlut race for him to win and I'll be driving him quietly from that barrier. It's been nearly nine months since he raced and he's going to need a couple of runs to get his race fitness."