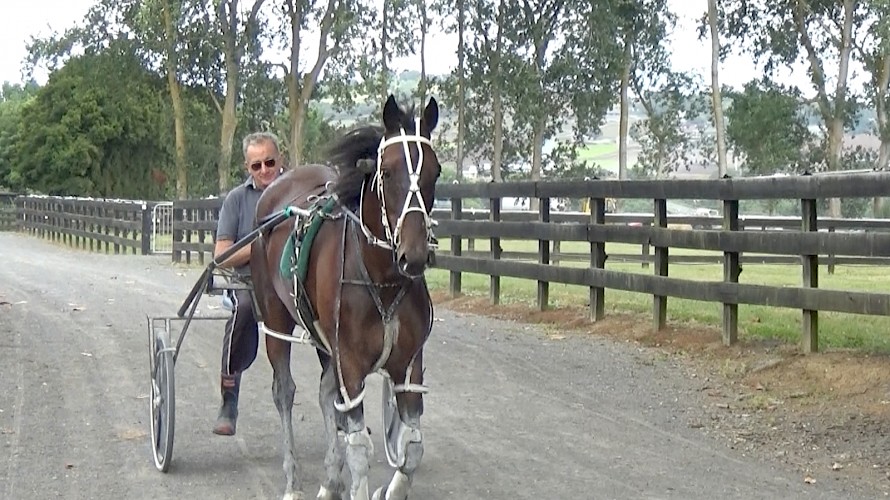 Just Wing It swoops on Pukekohe rivals like the next winner for Merv
Just Wing It looks like being the next winner for Merv Butterworth in the Lincoln green colours after he jogged home in his first workout since joining trainer Ray Green.
Just two days after the leading Australian owner enjoyed a track record win with Zealand Star at Cambridge, Green let Just Wing It stretch his wings in a 2050 metre heat for up to rating 50 horses.
And considering he moved to Lincoln Farms' Pukekohe barn only six weeks ago it augurs well for his future that he easily accounted for his opposition.
Allowed to drop out to the rear early, driver Zachary Butcher manoeuvred the Art Major four-year-old into the one-one with a lap to run.
And when Butcher pulled him out three wide before the home turn, he quickly pounced on the leaders, getting home by three-quarters of a length, holding off a late dash by Pekeson with closing sectionals of 61 and 28.9.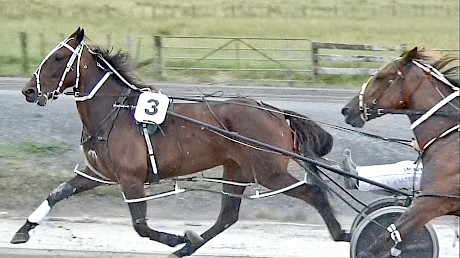 Just Wing It scored a three-quarter length win in his first workout for trainer Ray Green at Pukekohe today.His overall time of 2:38.3 was nothing to write home about, the mile rate 2:04.2, but it was the way he achieved it that impressed Green.
"He's got a bit of speed and he should win a race, and do it quite quickly.
"He steered quite well today and for a first run that was excellent.''
Just Wing It will wear spreaders because he can hit a knee but Green says "he's no slug.
"The more we do with him the better he seems to get.
"And he has shown a bit in the past.''
Just Wing It, whose dam Starling left 18-race winner (Our) Blackbird, and last week's Otaki winner The Night Hawk, previously raced from the stable of Michael Purdon. In five starts between August and October last year he recorded two thirds, clocking 2:42.7 in the second of them behind Power Dreaming at Auckland.
"I'll give him another workout and see how he is but he'll be at the races pretty soon.''
Our runners this week
Friday night at Auckland
Bondi Shake, Captain Neno, Platinum Stride, Classie Reactor.
Friday night at Albion Park
Sir Tiger.
Saturday night at Auckland
Copy That, Line Up, Hampton Banner, Ace Commander, The Empress.