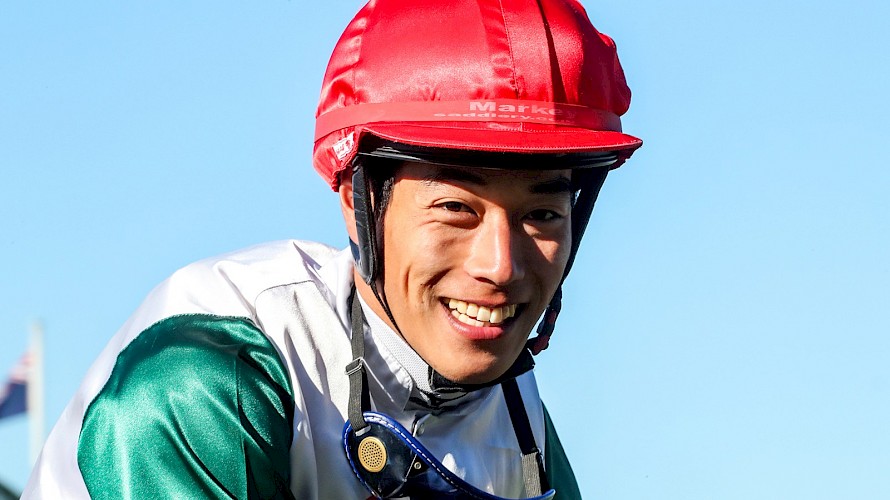 Kozzi's our man on Saturday at Awapuni where his 3kg claim makes it for Lincoln Star
High flying Canterbury apprentice Kozzi Asano holds the key to Lincoln Farms' chances this weekend, his three kilo claim crucial to trainer Lisa Latta's choice of Lincoln Star and Platinum Road as her two best.
Asano, who sits second equal with Rosie Myers on the jockeys' premiership with 27 wins, just four behind Sam Collett, will ride eight horses for Latta, two at New Plymouth on Friday and six at Awapuni on Saturday, five in all for Lincoln Farms.
And Latta is quick to single out Lincoln Star (Awapuni, race nine) as the one who will benefit most from Asano's claim.
The Savabeel five-year-old has been lumping big weights through his entire career and Latta says it was only his 59kg that saw him go down by a long neck on the course last start.
Bookies had a generous $15 quote on Lincoln Star when Latta tipped him out as her best of the day last Thursday, rider Robbie Hannam revealing how an incident in the gates robbed him of his chance in his previous start.
On Saturday Asano will bring Lincoln Star's 59.5kg handicap down to 56.5kg and from an ideal five gate on what will be a perfect dead track, he is beautifully poised for a well deserved win.
Asano, who has come a long way since he picked strawberries in Queensland for a living, boasts the most impressive strike rate of the top dozen jockeys this season, his 6.26 better than Myers' 8.48 and Collett's 9.06.
Apprenticed to Riccarton's Andrew Carston, his services have been in wide demand and Latta has put him on six of her seven runners at Awapuni.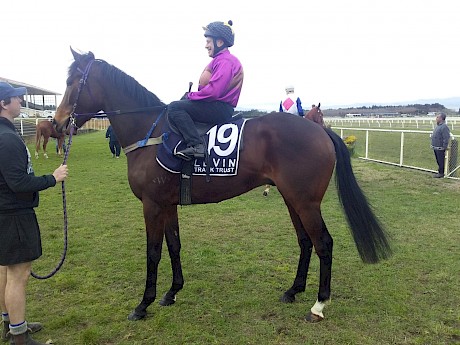 Platinum Road will love the 1600 metres of the first race at Awapuni.Platinum Road could start the ball rolling in the opener where he will be getting a good weight advantage on most of his older rivals with only 54kg.
But the reason Latta is so bullish about his chances is that the son of Declaration Of War steps up from 1200 metres to 1600 metres.
Platinum Road was doing his best work late at Otaki on November 7 where only the winner Romantic Lady ran a faster last 600 metres.
A real staying type, Latta says Platinum Road's work has really improved since.
Asano also teams with quality galloper Lincoln Hills in the eighth race but Latta says the outside gate will take him out of play.
"He's no good when he draws wide because he'll have to go back. He can't run handy because he holds his breath and doesn't finish it off."
Lincoln Hills was very good at his last start when, from the inside alley, he finished just a half neck, short neck and neck from Portland Jimmy, Lincoln Raider and Roll The Gold at Awapuni.
And he worked stylishly on the Awapuni plough with stablemate Lincoln's Gal on Tuesday, running the morning's best over 800 metres in 47.7 with his last 600 in 36.1.
Latta hopes Asano can get a nice economical run for Lincoln's Gal who is fresh-up in the sixth race.
"She races on the pace so her draw is perfect but she will improve a lot with the run as she is still carrying a bit of condition."
Kruz in eagerly awaited debut
Top jockey Lisa Allpress, one win behind Asano on the premiership, but with 1500 more winners to her name, will ride Latta's most interesting runner on the day, debutant Lincoln's Kruz (race three).
The debut of the impressive Kuroshio three-year-old has been eagerly awaited but Latta admits she's really thrown him in the deep end on Saturday.
There are nine winners in the $25,000 thee-year-old stakes race with vastly more experience than Lincoln's Kruz and, drawn eight, most of them are inside him.
Latta says she's keen to see where he stands on the three-year-old ladder and, while it was impossible to be too confident, she wouldn't be surprised he was right in the fight.
"Against that lot you'd be happy if he just weighed in but he is very talented and he has really come on since we started swimming him."
Lincoln's Kruz looked very smart winning his first trial in March - under Allpress- but Latta had to delay racing him when he first went shin sore then pulled a shoe, stood on a toe clip and bruised a foot, which took a long time to come right.
He was still not totally happy when he won his second trial at Foxton on November 4, hence his narrow winning margin.
"But I am really happy with him now and I am expecting a good debut."
Lincoln's Kruz, a $150,000 ready to run buy, is an impressive looking individual who won't take long to make his mark.
Latta's other runners for Lincoln Farms include Johnny Lincoln (Awapuni, race four), who was just nutted last time and worked a treat this week, and Ajay Lincoln (New Plymouth, race one) who will appreciate the step-up to 1800 metres but not the turning circuit.
Latta says his chance will come over 2200 metres at Waipukurau in a couple of weeks.
Our runners this week:
How our trainer rates them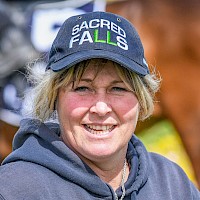 Lisa's comments
Saturday at Hawera
Race 7: Lincoln Dreamer
1.58pm
(Scratched)
"He has drawn 10 and because he is on the ballot I haven't got a rider for him yet. He is looking great and has continued to work well. I won't make a decision on whether to start him until race morning though as he needs a track better than the heavy 11s that he has been running on. The track at Hawera was a dead 5 this morning but there is rain forecast so I expect it will come back to the slow range. I will not run him if the track ends up any worse."
Race 10/11: Almo Street
3.43pm/4.23pm
(Scratched)
"They split the rating 65 1600 with so many nominations. He has made the field in race 10, the consolation, and is second ballot in race 11. If he makes the field in race 11 he must run there. Rain is forecast and he will not line up if the track is heavy. His work has been very good and he has taken fitness from his last runs."