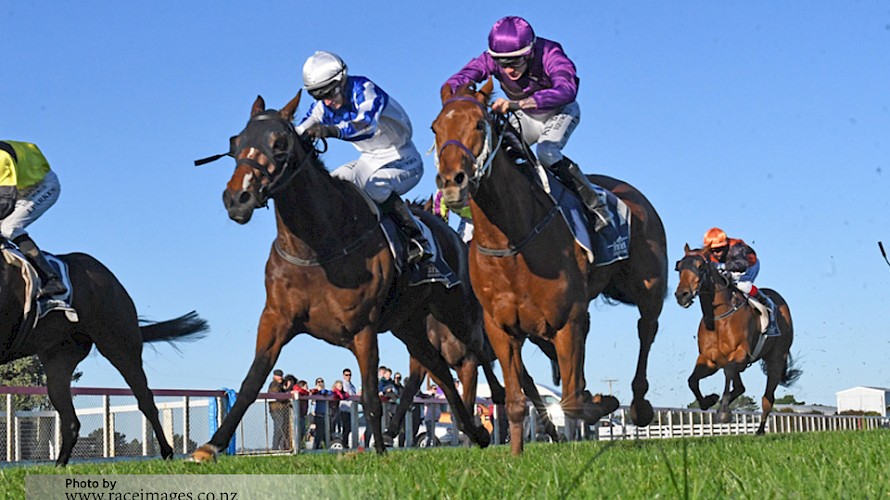 Like a fine wine, Bordeaux has taken time to mature but Waverley win shows she's there
It was a close thing but Platinum Bordeaux's photo-finish win at Waverley has buoyed her connections into thinking the best is yet to come.
The way the mare gritted it out in a thrilling home stretch battle told trainer Lisa Latta and owners Neville McAlister and Lincoln Farms that as a late five-year-old, Platinum Bordeaux has finally come of age.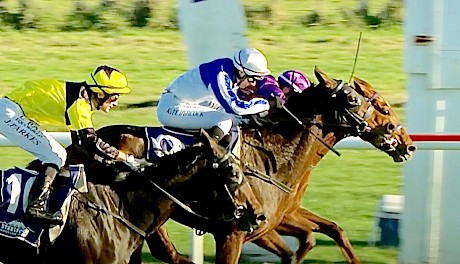 The judge's decision goes to Platinum Bordeaux on the inner over Fablue and the favourite Mary Louise.Not once did she look like flinching as gun apprentice Wiremu Pinn saved ground hugging the rails round the home turn then rode her out for a slender nose win over Fablue, his 1kg claim crucial in the finish.
It was just the second win of her 33-start career but along with four seconds, 10 thirds and five fourths her $56,667 bankroll is starting to look more than respectable.
"I think there's quite a bit left in her," McAlister said. "On wet tracks now she could go through the grades.
"She showed ability early on - she was placed at two - but was just too weak. It was only last preparation that she strong enough and in every race she was thereabouts."
Rising six, McAlister said Platinum Bordeaux was mirroring the acheivements of other Per Incantos who were not at their best until the ages of five, six and even seven.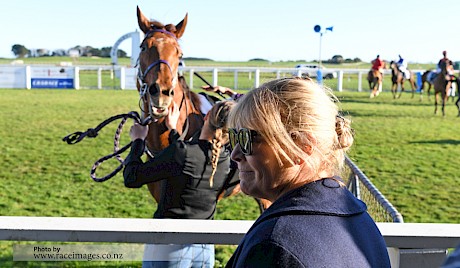 Trainer Lisa Latta welcomes back Platinum Bordeaux."Now that she's fully grown she's improved dramatically."
Platinum Bordeaux would now head to Trentham in two weeks for a $30,000 rating 74 event over 1600 metres.
"A mile is her distance. She could maybe get 2000, but that would be a struggle for her."
Trentham in winter requires a special kind of mudlark but in Platinum Bordeaux the successful ownership team have the right article.
While she is quite versatile on anything other than jarring-up ground - she has placed on good 3 and good 4 tracks - both her wins have been on heavy 10 ground.
Our runners this week:
How our trainer rates them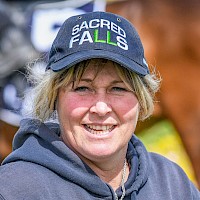 Lisa's comments
Thursday at Ashburton
Race 10: Platinum Bordeaux
3.34pm
"I've sent her south for the better tracks and, while the track is a heavy 8, it's not as heavy as what she has been racing on and hopefully will come back a little more. From the good draw I expect Rohan Mudhoo to possie her up fourth or fifth and she should go a bold race in slightly easier company."