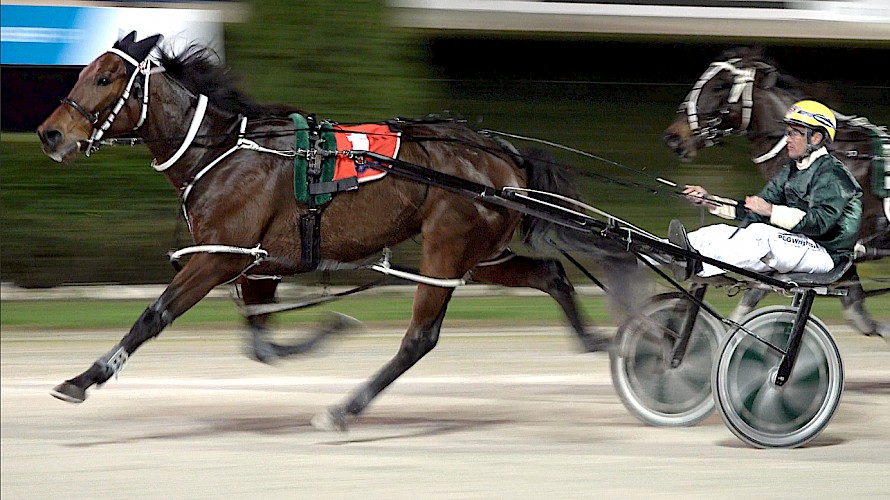 Lincoln Farms boss pays tribute to loyal owner after Tommy Lincoln's all-the-way win
Lincoln Farms boss John Street delighted in presenting the prize for Tommy Lincoln's win tonight to one of his most loyal supporters, Ray Menzies.
Street and his wife Lynne sponsored the race, the Lincoln Farms Pace, and appropriately shared in the ownership of Tommy Lincoln.
But Street happily passed over the wine and glasses set to Menzies whom he thanked for his support over many years.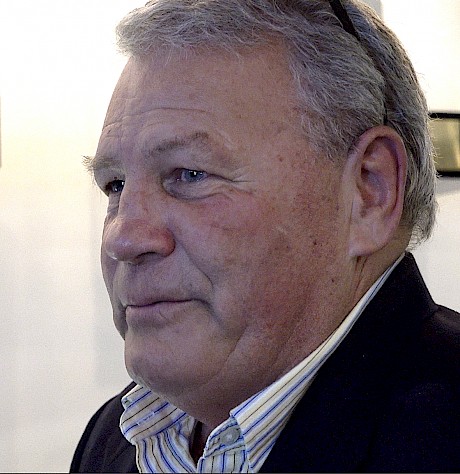 Ray Menzies … has been coming to the trots at Auckland since the 1970s.Menzies, whose partners in the horse include Shannon and Brenda Flay, Ian, Kathy and Daniel Parkinson, Debbie Sparks, Dennis Ebert and Ian Middleton, said Tommy Lincoln was the best of the horses he's raced in the Lincoln green colours.
"I've been lucky enough to have had a few winners here. My dad raced Diogenes (16 wins) in the late 70s and that's how long I've been coming to the trots at Auckland."
Menzies, who owned a glass business in Browns Bay for 40 years before his retirement, also had a share in the evergreen Peter Burgess-trained pacer Ball Of Lightning who won 10 races.
Tommy Lincoln, now the winner of four of his 14 starts, may not have that pacer's longevity but trainer Ray Green is expecting him to win plenty more races.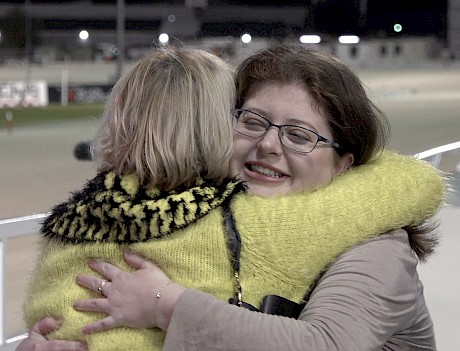 Shannon Flay gets a hug from Christine Rupp after Tommy Lincoln's win."He did the job we expected him to tonight. I don't think he's a cup winner - he's in a tier below the top ones - but he'll be a nice horse for his owners."
Bred by Lincoln Farms, from its former mare Tania Tandias who also produced good winners Lincoln Road and Lincoln's Girl, Tommy Lincoln led all the way in the good time of 2:41.6 to beat his trailing stablemate Man Of Action by one and three-quarter lengths.
"He's a tough bugger," said Street. "He'd been beating Copy That at the Pukekohe trials and he finally got the good draw he needed tonight."
Our runners this week:
How our trainers rate them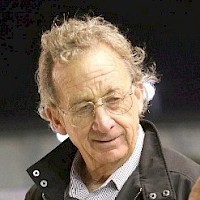 Ray's comments
Thursday night at Auckland
Race 1: Franco Nandor
5.24pm
"From a decent draw this time he'll be one of the hardest to beat because it's not a strong field. He lost a lot of muscle and strength when we gelded him but he should do better from now on."
Race 4: Larry Lincoln
6.49pm
"He'll lead easily and he's good in front so he's a chance to run a hole. But he can't burn at both ends so it depends on how the race is run and in these junior drivers' races they can be quite aggressive."
Race 6: Louie The Punter
7.41pm
"He's a big, dumb sort but he goes well enough. If he could be put on the front end on a nice steady rhythm I think we'd see a different horse. He just gets a bit lost and awkward in the field and the stop-start racing confuses him."
Race 6: Apieceoflou
7.41pm
"Second row draws can be good and if Gopati goes out he'd be right in it. He's come from way back in all his runs and he got held up in the run home last time. He's developing into a tidy horse."
Race 7: Tommy Lincoln
8.06pm
"The wide draw shouldn't worry him - he'll just mooch forward. It's pointless for him to go back, his MO is to get rolling. I thought he was travelling easily at the finish last time."
Race 7: American Dealer
8.06pm
"He's a little tradesman who never goes a bad race. He'll need a bit of luck from the draw but you can be sure he'll be running on strongly at the finish. He was good here last time."
Race 9: Copy That
8.56pm
"This is his most serious test. It usually takes the top age group horses two or three runs to find their feet against the tough older ones but he's exceptional and I expect Maurice will have a dab for the front."
Race 11: Man Of Action
9.46pm
"He'll be at the mercy of the ones he's following out but he's trained super this week and I think he's a definite chance. He's improving all the time."
Race 12: Captain Nemo
10.09pm
"He's a lovely big horse who's also on the up. I think he'll improve on last time here when he got pulling just when he was going to get a good trip and had to come out."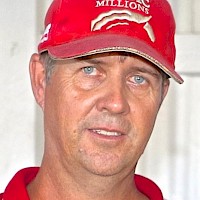 Al's comments
Saturday night at Albion Park
Race 3: Northview Hustler
8.14pm NZ time
"He ran some terrific sectionals last week coming from the back. He's improved through the week and I can't fault him. After his work his heart rate was down to 91, which is a lot better than it's been. He's at his best when it's in the 80s. He's a live chance and I think we'll see a different horse on Saturday night."