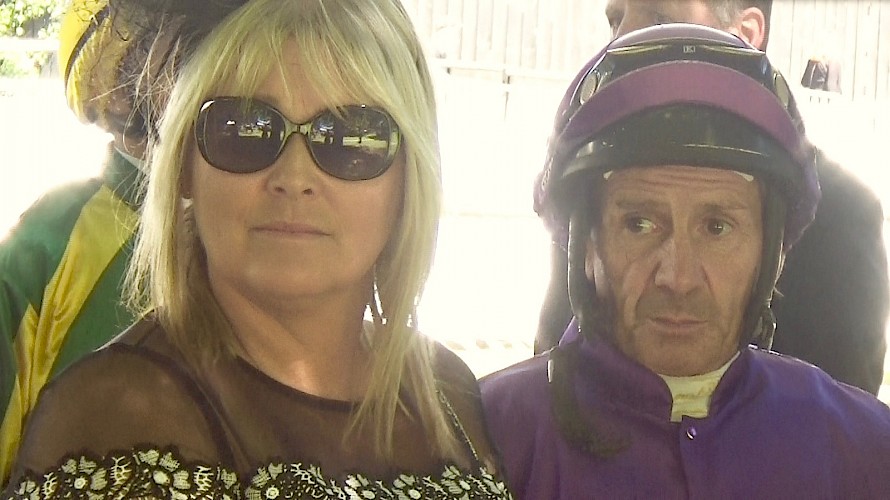 Lincoln Hanover can get his reward at Woodville before he goes out to strengthen
The ultra consistent Lincoln Hanover picks himself as the best of Lincoln Farms' five runners at Woodville on Wednesday.
But while trainer Lisa Latta says it's impossible to fault the three-year-old's form, she plans to turn him out after the run to strengthen up.
Lincoln Hanover has run a third and three seconds this campaign, bombed near the line by a neck in each of his last three starts at Awapuni, Wanganui and Wairarapa.
"He's been beaten by some nice horses and looks well suited in this race where the nice track will suit him,'' says Latta.
Winning races from the back at Woodville is a big ask - "on a reasonable track they all seem to win on the speed'' - and that's why Latta won't even ask Authentic Charm to try from gate 15, electing to scratch her from the seventh race and wait for Otaki or Awapuni next week.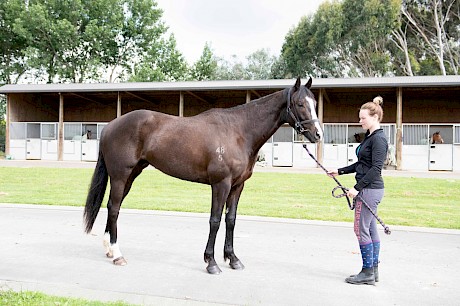 Platinum Hanover … capable but he's a big horse who needs time to strengthen.But from three, Lincoln Hanover, who likes to lead, will have a great chance in the fourth race.
"You can't fault his runs and his work has been very good but he's a big horse who needs to strengthen up.
"And this could be the last of the better tracks we strike this season.''
Latta says it's a winnable race for Lincoln Hanover whose main danger looks to be Piriaka drawn right beside him in two.
Latta is looking forward to seeing what Lincoln's Gal can do with top jockey Chris Johnson up in the fifth race, her first since late January.
Latta scratched the I Am Invincible four-year-old from Trentham last Sunday looking for better ground first-up and will get it on Thursday with the track rated a dead 5 today and no rain forecast.
"The track will suit her, she gets in with a nice weight, and her work has been very good,'' says Latta.
And while Lincoln's Gal has drawn trickily in eight and meets a handy line-up, Latta says she goes well fresh.
In each of her previous four campaigns, she has placed first-up.
Latta recently sent Lincoln's Girl to work on the water treadmill for three weeks when she started feeling her knees.
"Since she's come back she's been really good.''
In 13 starts, Lincoln's Gal has won once and been placed seven times, second in her last two starts to Windsor at Wairarapa and Fibonacci at Trentham.
Latta hopes Johnson can find cover on Thursday from his midfield draw.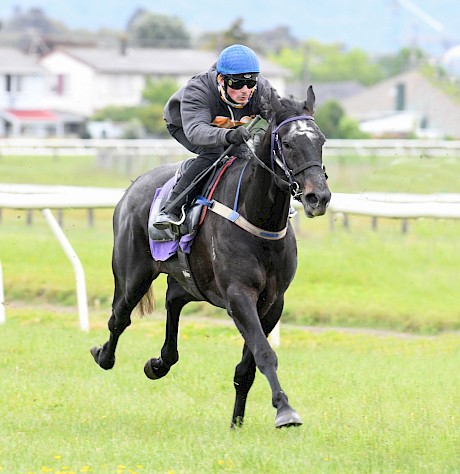 Lincoln Lane … budding stayer who will be ridden more patiently on Thursday.Also close up on the watch list on Thursday is Lincoln Lane having his first race for four months in the eighth race.
The Savabeel three-year-old is a lovely animal but Latta says his first two starts have been very disappointing, when seventh and sixth.
"Both times Johnathan Parkes has put him right on the speed and he has died on his run. He hasn't ridden him like a stayer.
"So we will ride him a lot more patiently this time and from the draw we will go back and see if he can make ground.
"He is still a very immature, big horse who is going to get up over a middle distance but he's not strong enough yet to handle a longer trip. These starts will educate him further and as long as he is making up good ground I will be happy.''
Lincoln's Secret (race 1) also resumes from a four month break and, with a record of one win from nine starts and a form line of 009, he is on a pretty short leash.
Lincoln's Secret won't get the wet ground he needs on Thursday but Latta says it's a good starting point and his work has been a lot better in recent weeks.
"I have been mixing his work around with some jumping.
"He also has one of the leading highweight jockeys on in Shaun Phelan, it's not an overly strong field and the 2200 metres will suit him.
"But he will need to show something in his next few starts to continue with.''
Miss Oahu (race 5) also has a top jockey on in Sam Collett but Latta admits she probably wouldn't be starting the mare from barrier 14 had she been confident she could find another reasonable track for her.
"She is going to get a nice dead track on Thursday and she has always raced well at Woodville.
"We will look to go forward from the draw and hopefully get across them and get a nice run with some luck. But it's a very handy field so luck in running would be a big help.''