Lincoln Moonlight fighting fit for Friday night
Lincoln Moonlight is fit and ready to start the New Year on a winning note at Kranji on Friday night, says trainer Shane Baertschiger.
Lincoln Farms' most promising horse in Singapore starts in the second race at the first grass track meeting of the new season and brings with him a persuasive trial win a week ago.
The Alamosa three-year-old jumped fast from wide out at the 1000 metre start on the polytrack and led all the way.
Three lengths clear 300 metres out, he was eased right down by rider John Powell well short of the line.
"I wanted him to have a good trial and he cruised it,'' says Baertschiger.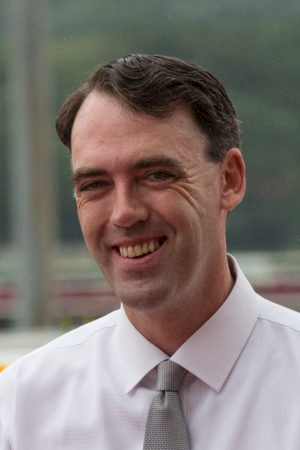 Trainer Shane Baertschiger … Lincoln Moonlight needs only a little luck to win on Friday night."He stayed in work during the break and is certainly fit enough to win. He has a bit of an awkward draw in nine but if he gets a little luck it's a winnable race for him. Form-wise there are three or four chances but it's not an overly strong field.''
Baertschiger said nothing could be read into the fact that Lincoln Moonlight seated profusely on trial day - "he's normally a free-sweater and will be hard to beat.''
Lincoln Moonlight has run third in four of his five career starts, earning S$32,895, showing enough promise for Baertschiger to set him for Singapore's lucrative Three-year-old Challenge series which starts in March.
He runs over 1200 metres for a stake of S$75,000 at 11.50pm NZ time on Friday night.
O'Reilly's Dancer, who starts in the eighth race at 3am NZ time, has also trialled in preparation for his resumption from a five-month break, running sixth, three and a half lengths from the winner Howl.
Basertschiger gave the O'Reilly six-year-old a good spell after his first campaign which saw him run 14 times in 10 months.
The horse managed a second and two thirds but Baertschiger isn't expecting too much on Friday night over only 1400 metres.
"He's a stayer resuming and while it's on the long course I'm just hoping to see him hitting the line. Sometimes stayers can go well fresh but they'd need to go mad in front for him to have any chance.''
Baertschiger expects his other runner I'm Incredible to have the measure of O'Reilly's Dancer.
You can put the line through I'm Incredible's last start failure - both times he's failed it's been on the polytrack.
In his second start last November he beat Lincoln Farms' debutant Cru Bourgeois but even that day Baertschiger says he didn't win with as much authority as he expected.
"I haven't worked out yet whether he's just a morning glory horse. He works the house down every day and would beat my good horse Bold Thruster if I worked them together.''
Our runners this week:
How our trainer rates them

Shane's comments
Friday night at Kranji
Race 6: Darci's Boy
2am NZ time
"The 1200 metres on the polytrack is short of his best but the way he trialled you have to like him a bit. I'm happy with the draw, it's only a mediocre field, and I expect him to run well.''
Race 8: Silent Prince
3.05am NZ time
"He's in need of the run and from 15 at the gate he'll go back to second or third last. I just want to see him working home nicely.''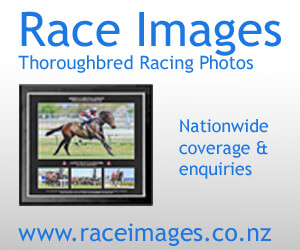 Lincoln light
News in brief
ROCK ME COUGHING: Trainer Stephen Gray didn't pay up for Rock Me Easy to race this weekend as planned after the horse coughed a couple of times following his gallop on Tuesday. He is being treated with antibiotics and should be OK to run in three weeks.
MOONLIGHT WANES: A veterinary exam of Lincoln Moonlight failed to find anything amiss after he ran only sixth, four lengths from the winner on Friday night. The horse blundered on jumping, had to be eased off heels soon after, then was forced to race three wide throughout. Rider Matthew Kellady reported the horse raced keenly and tired noticeably in the run home.
SO LONG SAINT: Saint Lincoln will be sold to Malaysia after bleeding for the second time. The five-year-old won two of his 14 starts in Singapore for earnings of S$45,911.
MORE RAZZ: On The Razz enjoyed a roll in the sand before showing his first bit of sparkle at Kranji, running on well from last at the 300 metres to finish seventh. The 1000 metre trip was far too short for the son of Magic Albert, who is out of a Zabeel mare, but he is being fitted for a 1400 metre event in January.