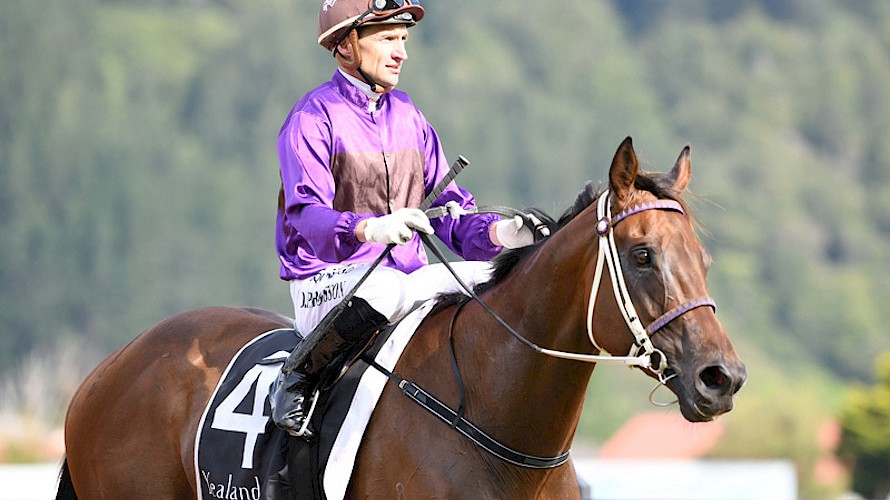 Lincoln Raider back home today recovering from surgery to remove bone chip
Exciting galloper Lincoln Raider is back home today after successful surgery to remove a bone chip from his knee.
And trainer Lisa Latta expects the operation will see the four-year-old right back to his best when he resumes in the autumn.
Latta had the horse checked out after he was mildy lame after finishing second at Trentham at his last start on January 19, when he made up a huge amount of ground against a strong leader's bias.
And on detecting swelling in his right intercarpal joint vet Tim Pearce referred the horse to Massey University's equine hospital in Palmerston North.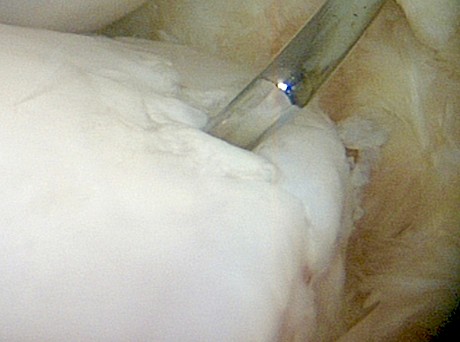 Pictures of arthroscopic carpal chip surgery similar to that carried out on Lincoln Raider. The probe is against a loose bone fragment and cartilage surfaces are rough when they should be extremely smooth.Using arthroscope (keyhole) surgery, surgeons removed a bone fragment, removed damaged cartilage and debrided a kissing legion on the third carpal bone.
Latta says the procedure went like clockwork so it is hoped the horse might get back to the track sooner than anticipated.
Lincoln Raider will now be confined to a box for a month. If no infection sets in, Pearce will remove the horse's sutures in two weeks, after which he will be hand walked for 10 minutes twice a day.
He can then be moved to a small paddock and, all going well, resume training in 10 to 12 weeks.
Latta says it's hard to know when the injury occurred - bone chips can move around and affect horses intermittently.
But the significance of Opie Bosson's report on the horse after his disappointing run in the Dunstan Final at Ellerslie on Boxing Day cannot be ignored.
Bosson revealed after the race that Lincoln Raider had struck the running rail several times early in the race and trotted gingerly back to scale.
"He seemed fine when we got home but sometimes it's hard to pick up these things.''
Latta noticed the horse changing legs at Trentham, a likely sign that he was being worried by something.
She is hoping she can put Lincoln Raider back into work in eight to 10 weeks given how straight forward the surgery was.
Lincoln Raider has been one of the most exciting of Lincoln Farms' gallopers this season, alongside Lincoln Falls, his two explosive wins at Trentham in October and December prompting big money talks with overseas buyers.
Our runners this week:
How our trainers rate them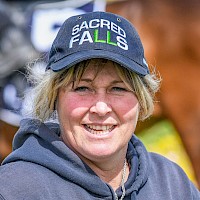 Lisa's comments
Thursday at Hastings
Race 6: Lincoln Town
"He's drawn the outside but with the rail out 10 metres they're only starting twelve horses and he has the gate speed to go forward so this will negate the draw. He worked nicely this morning and has continued to hold his condition well. I expect him to be right in the finish."
Race 8: Ajay Lincoln
"He has a nice draw and the step-up to 1650 metres will suit. The track has come up a slow 8 and hopefully it will stay in that range as he will appreciate that better than the heavy ground he struck at Awapuni. He is finally starting to do things right and seems a lot more switched on. I'm expecting a better run from him."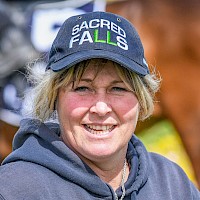 Lisa's comments
Saturday at New Plymouth
Race 1: Manhattan Street
"There's a lot of rain in the forecast so the track should be very wet and loose track which is what he wants. We're trying to get some miles into him so we can eventually run him in a hurdle. There are a couple of smart types in the race in My Gift and Obsessive but I'm expecting a better run from him."
Race 6: Platinum Rapper
"She needed the run at Awapuni last time and her work has been very good since. We decided on going for the cup as she gets in on the minimum and it's another chance to get black type with her. When she met Rosewood at weight-for-age at Wanganui there was a 1.5kg difference but she gets 5.5kg this time. We know from the Wanganui run that she is up to this company and, while this field is slightly stronger, I feel she can be right in the finish. The track conditions will suit her."