Lincoln Raider can come with big late finish on rain-lashed Hastings track
Rain falling in Hastings today can only help Lincoln Raider when he resumes in a hot field on Saturday, says trainer Lisa Latta.
Lincoln Farms' talented galloper has not raced for nine months, and isn't a 1200 metre horse, but Latta says a wet track will slow down the noted speedsters.
Hastings was rated a slow 8 this morning and the forecast is for a total of 24ml to fall today.
But with only a further 3ml tipped for Friday and a sunny day on Saturday, Latta expects the ground to stay in the dead to slow range.
"The track dries out pretty quickly down there but I'm hoping it will suit Lincoln Raider. He can cope with it slow but on a dead track I expect him to be very competitive."
Two of Lincoln Raider's wins have been on dead footing but he has also won in slow 8 ground at Trentham and the last time he struck those conditions, last December, he came with a late run for a close fourth at Awapuni.
Big late finishes for fourth are Lincoln Raider's trademark finishing position fresh-up and he has had three trials to fit him this preparation.
In the latest he was well held by Jonathan Riddell when fourth behind race rival Excelleration.
Gun apprentice Hazel Schofer takes the reins on Saturday, reducing Lincoln Raider's weight by 3kg to 58kg, the same as Excelleration.
Latta reports the horse galloped very well at Awapuni on Wednesday morning.
"The best thing is he's good and sound now. From eight he will get back but I expect to see him really finishing it off."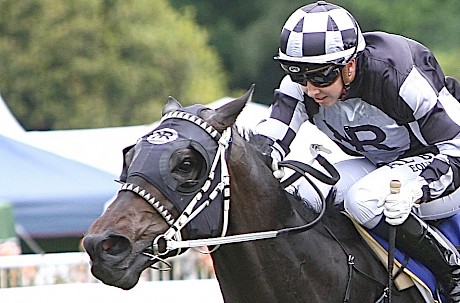 Sam Collett is reunited with Kamanda Lincoln on Saturday.Kamanda Lincoln has the job in front of him to win the second race.
"He's done the miles but is still improving and it's only his second-up run," says Latta.
What will help Kamanda Lincoln is that he is stepping up to a middle distance after tailing the field home at Hastings over 1600 metres.
But Kamanda Lincoln probably needs even further than 2200 metres - his last two wins have been at 2500 metres, both at Riccarton.
And his strike rate makes sobering reading. Since he scored at Riccarton at the cup meeting in 2017, he has won only one more race in his subsequent 34 starts, and that was two years ago.
His winning jockey that day, Sam Collett, takes the reins again on Saturday, one of two plus signs Latta can find.
The other was his good work on the plough on Tuesday morning when, paired with today's Otaki runner Lincoln Star, he galloped 1000 metres in 1:04.6, the last 600 in 37.
Our runners this week:
How our trainers rate them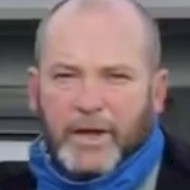 Peter's comments
Wednesday at Geelong
Race 7: Platinum Invador
6pm NZ time
"I can't fault the horse, he's in fantastic order, dead-set bucking his brands off. But we're going to need luck. Of concern is where the tempo is going to come from and if it's going to allow the backmarkers to get into it."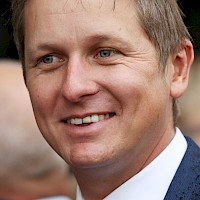 Stephen's comments
Saturday at Te Rapa
Race 4: Lincoln King
2.20pm
"He's going great guns. I've been very happy with him since his win at Matamata and he should go extremely well. I can't see why he couldn't win again."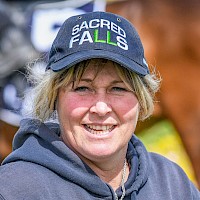 Lisa's comments
Sunday at Trentham
Race 3: Princess Amelie
1.16pm
"Samantha Wynne will ride her from a lovely draw of two. There are a couple of smart sprinters in here in Deerfield and Mascarpone but the track should get back to dead and be perfect for her. She galloped very well on the plough this morning. Safely through this race I will look at the Stewards for her next run."
Race 4: Lincolns Gal
1.50pm
"Her last trial was disappointing but at least from a nice draw of two she will have every chance to step up and race well. Her work has been good but she has never been a great track worker so it's hard to read too much into it. Her summer coat is through and, with two trials under her belt, she will have no excuses."
Race 6: Kamanda Lincoln
3.05pm
"He has an awkward draw of 11 but I'm not too concerned as he got back at Hastings last week and really finished it off well. The track condition should be ideal for him and he has come through his run last week very well. This race fits in well before heading down south for his next two starts over cup week."
Race 7: Lincoln Hills
3.44pm
"Barrier 12 is going to be a bit tricky but we have in-form Danielle Johnson on and I'm sure she will try and get cover somewhere. The field looks even and he certainly looks a good chance on paper, given he is going to get a nice track with the fire just out of it. His work has been great and with luck in the running he should be hard to beat."
Race 9: Lincoln Fury
4.49pm
"Some of his fresh-up runs have been his best and he has had three jumpout/trials to get him ready to go 1600 metres first-up. He has worked well and his coat is bright so I am expecting a good run given he is going to get the fire out of the track and he has form at Trentham. Jonathan Riddell rides.