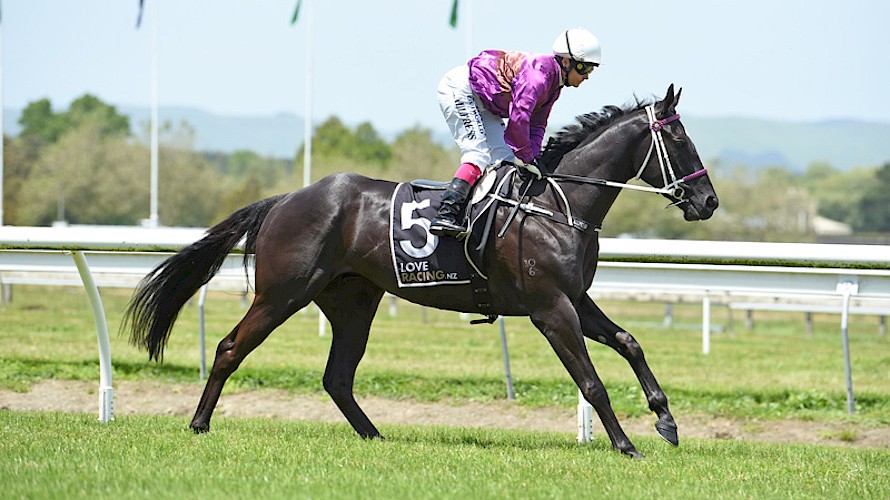 Lincoln Raider's a clear standout on Saturday - he just loves the roomy Trentham track
Dropping back to rating 72 company, Lincoln Raider looks the clear standout of Lincoln Farms' six runners at Trentham on Saturday.
On a day where trainer Lisa Latta has strong chances in the opening three races, as well as the last, Lincoln Raider takes top billing despite having a last start ninth alongside his name.
But his performance in the Group II Couplands Mile at Riccarton was much better than it looked on paper.
Drill down into his home stretch gallop and you'll discover he ran the third fastest last 600 metres in the race, 33.84, faster than winner True Enough. And that was registered very wide out on the track after apprentice Kozzi Asano scouted very wide round the sweeping bend, bringing Lincoln Raider six and seven wide.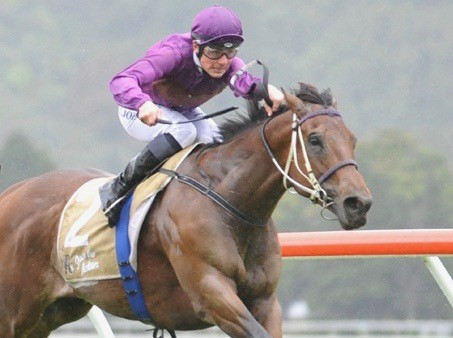 Lincoln Raider scored two very impressive wins at Trentham last campaign. PHOTO: Peter Rubery/Race Images."He just got much too far back and covered too much ground going round them," says Latta.
"The winners weren't coming from the back that day either so it was a good effort."
Lincoln Raider ended up 4.8 lengths from the winner, doing his best work late.
Latta says while Lincoln Raider lightened off after the trip south he quickly put the weight back on and she is now happy again with his condition.
"His work has been good and with Kozzi Asano's 2kg claim bringing his weight down to 58.5kg I expect him to be very competitive.
"And the rain they're forecasted to get won't worry him at all."
Lincoln Raider returns to the scene of his two best efforts last season, when he came from the tail with ground-devouring strides in the fashion of a big mile winner-in-waiting.
Lincoln Farms has a second string in the race with Lincoln Hills but, while he was pipped only two necks at Awapuni last time by Sinarahma and Weaponry, Latta says Lincoln Raider has the edge on him.
Lincoln Hills futhered his case, however, when he burned up the plough at Awapuni on Thursday. Paired with Divine Wine, they matched strides over a smart 800 metres in 47.6, the last 600 in 36.2.
Showy Kruz just needs a little luck
Lincoln Farms could open the programme with a bang when its spectacular looking three-year-old Lincoln's Kruz will be looking for more luck than he had on debut.
Lincoln's Kruz beat only one home in the nine-horse field at Awapuni, won by longshot stablemate Free To Shine, but rider Lisa Allpress didn't manage to work into the clear until angling out 200 metres from home.
Allpress missed getting through a marginal gap early in the run home which saw the horse stuck in behind traffic, with plenty to offer.
By the time he got out it was far too late and he wound up 4.2 lengths from the winner, his hopeful connections wondering what might have been.
Latta believes Lincoln's Kruz would have placed with a clear run and on the roomy Trentham circuit she is looking forward to seeing what he can do.
Lincoln's Kruz showed he had come on with his debut run when on Tuesday, paired with Free To Shine, he galloped nicely on the plough at Awapuni.
Breezing over 1000 metres in 1.05.1, they were the only two horses on the morning to break 37 seconds for the last 600 on the plough, clocking 36.3.
"A bit of moisture would help him too."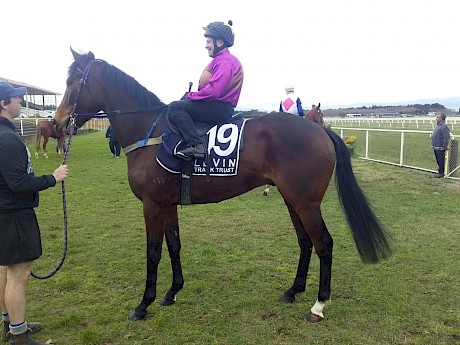 Platinum Road … progressive galloper.But ninth race runner Platinum Road gets Latta's tick as Lincoln Farms' second best chance on Saturday.
"He's a very progressive horse, the biggest improver of them all and, so long as the track gets back in the dead range, I really like his chances."
Platinum Road ran right up to Latta's predictions last time at Awapuni when beaten just a head by Punta Mita after being held up and having to push his way out 200 metres from home.
"He will be better for that experience over 1600 metres. He has drawn well in barrier three and should again be able to get a lovely run just in behind the speed. He keeps improving and I expect him to hit the line really well again on this big, roomy track."
Platinum Road drops from 57kg to 55.5kg on Saturday when senior rider Leith Innes takes over from Asano.
Kamanda Lincoln and Johnny Lincoln give Lincoln Farms a powerful presence in the third race Chalmers, run at 2500 metres.
But while both horses ran improvers' races last time, Latta is worried they will be victims of a muddling pace in a small field on Saturday.
"These little fields are really tricky races - you need things to go your way - and I can't see a pacemaker in there."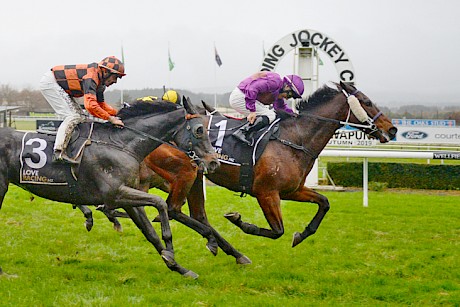 Johnny Lincoln, pictured winning at Awapuni in May, was dead stiff last time. PHOTO: Peter Rubery/Race Images.Latta, however, was rapt with the way Kamanda Lincoln settled at Otaki last week wearing his new Norton bit. "He was just short of a run."
And Johnny Lincoln looked dead stiff when third to Cead Mile Failte at Awapuni. Hemmed up behind the three leaders, Ryan Elliot had to angle across heels, coming out five wide before thundering home like a train, only a short head and a nose from second.
"But there was so much speed in that race he could hardly keep up and this looks like being a completely different run race."
Our runners this week:
How our trainer rates them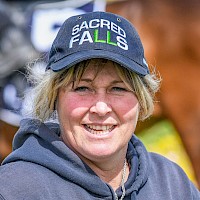 Lisa's comments
Saturday at Hawera
Race 7: Lincoln Dreamer
1.58pm
(Scratched)
"He has drawn 10 and because he is on the ballot I haven't got a rider for him yet. He is looking great and has continued to work well. I won't make a decision on whether to start him until race morning though as he needs a track better than the heavy 11s that he has been running on. The track at Hawera was a dead 5 this morning but there is rain forecast so I expect it will come back to the slow range. I will not run him if the track ends up any worse."
Race 10/11: Almo Street
3.43pm/4.23pm
(Scratched)
"They split the rating 65 1600 with so many nominations. He has made the field in race 10, the consolation, and is second ballot in race 11. If he makes the field in race 11 he must run there. Rain is forecast and he will not line up if the track is heavy. His work has been very good and he has taken fitness from his last runs."