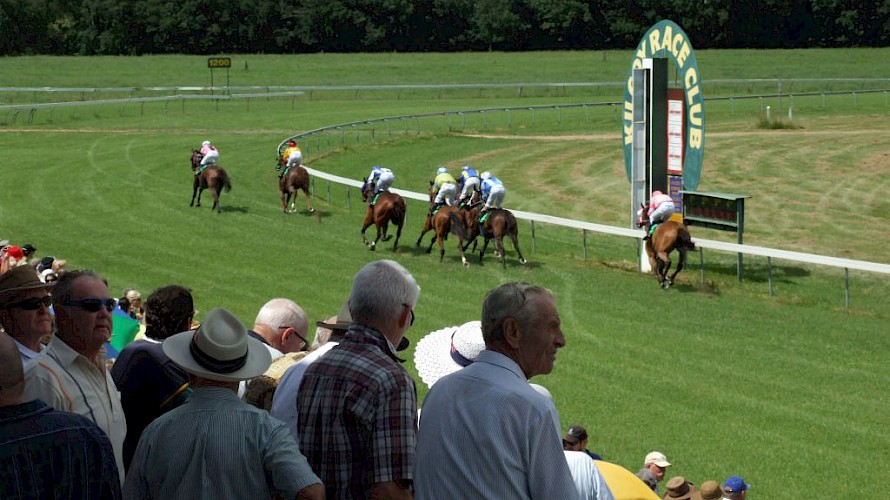 Lincoln's Command gets company from old mate in Al's rehab ward at Marburg
Lincoln's Command will be joined this weekend by former stablemate Lincoln Sky in the rehab ward at Al Barnes' Marburg stable in Queensland.
Barnes, who trains Lincoln Farms' harness team, took over promising galloper Lincoln's Command from Randwick trainer John Sargent last month after he went sore in the stifle. On Saturday, with the horse sound again, he will float him to Kilcoy for his second race in the state.
And on Monday, just a day after Lincoln Sky arrives, he will take the four-year-old to the Scenic Rim Veterinary clinic in Beaudesert to have a bone chip removed from his knee.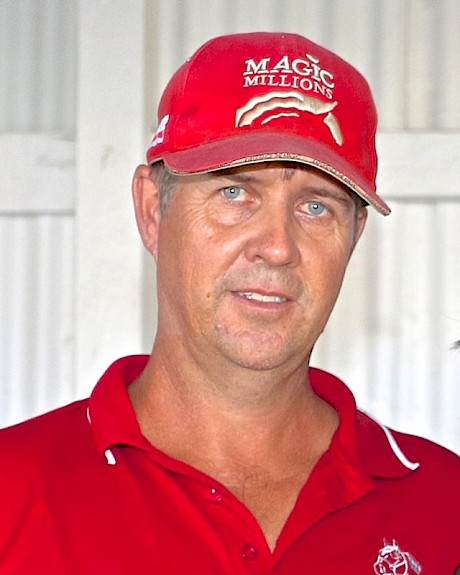 Al Barnes … happy to help with Lincoln Sky.Barnes was happy to take on Lincoln Sky who will need six months rest and some time-consuming hand walking when he comes back into work.
"We do all the rehab stuff here. It's not hard and we can do it properly.
"We've just got one of our gallopers back to the races after two years. He fractured a fetlock and we took our time with him as he's nearly 18 hands and just as wide."
Barnes doesn't anticipate any problems with Lincoln Sky. "The chip is in a good spot and so long as there's no major cartilage damage, he should be fine."
Barnes says he can't fault Lincoln's Command.
"He's sound, that's the main thing, he looks fantastic and his work has been good.
"He seems a lot brighter after that first start and will be fitter this weekend."
Lincoln's Command lines up in the fifth race at 4.59pm NZ time, a benchmark 58 handicap over 1900 metres for a stake of A$19,000.
And while he has drawn 11 of 12, not a good alley on the tight country track 150km north west of Brisbane, he says his instructions will be to go forward.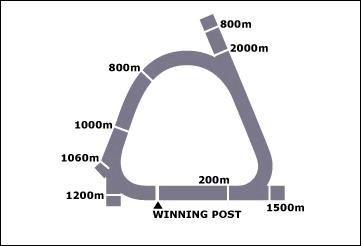 The home straight at Kilcoy is only 143 metres.Tight hardly describes the triangular galloping track at Kilcoy which is only 1270 metres in circumference, just 77 metres more than the harness track at Addington. And its straight, of only 143 metres, is 94 metres shorter than Addington.
"It's very tight and you need to be up front. If you can get up there, you're a good chance.
"We rode him back last time and it didn't work. The jockey said it didn't feel like he had much speed - he's too one-paced.
"But we'll know more after Saturday. It might take a few runs to get him sorted and he'll keep improving. He did miss a bit of work after his trial in Sydney."
Barnes says with no rain in the forecast Lincoln's Command won't get the softer footing he prefers but the extra distance, 1900 metres, would help.
And the field looks easier than his pipe-opener at Toowoomba two weeks ago when he never cleared the rear of the field.
Lincoln's Command races at 4.59pm NZ time at Kilcoy on Saturday.
Our runners this week:
How our trainer rates them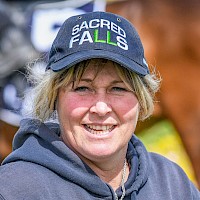 Lisa's comments
Saturday at Otaki
Race 6: Kamanda Lincoln
3.39pm
"He had a couple of quiet weeks after his good Wellington Cup run and we are using this race as a lead-in to the NZ St Leger. The track has come up a slow 7 after some rain overnight and there is more forecast for Saturday which will further help his chances. From a good draw he should be able to get a cosy run just in behind the pace."