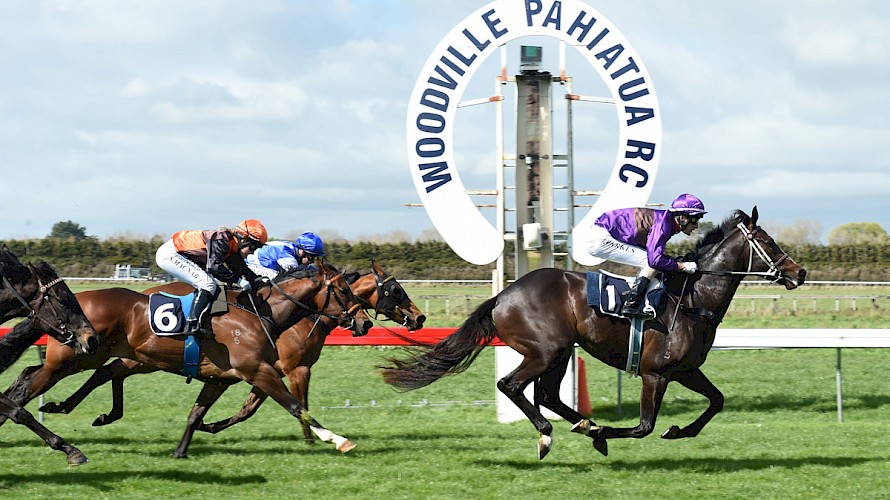 Lining up to pilot Lincoln's new jet - it's the Johnathan and Jonathan show
One Jonathan's loss could be another's gain if exciting colt Lincoln Falls scores again at Hastings on Saturday.
Trainer Lisa Latta originally lined up Cambridge-based rider Jonathan Riddell to ride Lincoln Farms' crack three-year-old this season.
And Riddell flew down especially to ride Lincoln Falls when he trialled at Foxton on August 28.
But after Riddell copped a suspension on Tarzino Trophy day at Hastings Latta was forced to replace him with Johnathan Parkes for Lincoln Falls' Woodville debut on September 14.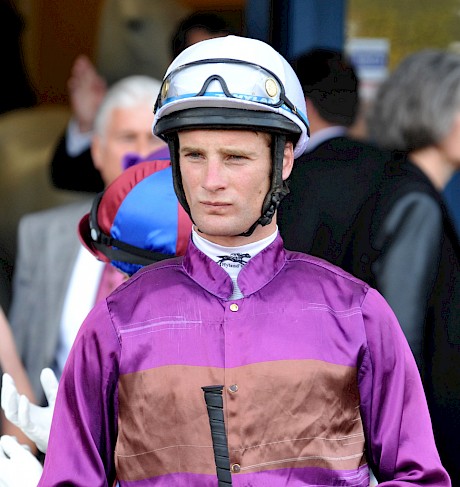 Johnathan Parkes … teams with Lincoln Falls againRiddell would normally have been back aboard for his next start but with Latta having set the colt for the $40,000 special conditions race at Hastings on Saturday, Riddell will again miss out.
Lincoln Falls' 55.5kg handicap in the race is too light for highweight rider Riddell to make, again leaving the seat vacant for Parkes.
And should the colt win again, Latta says she will then be left with the difficult decision on whether she should mess with a winning partnership.
Latta admits to some relief that owner John Street and his partners in the horse, Chris Grace and Kevin Pratt, have continued to fend off serious offers for Lincoln Falls.
Even before his sparkling debut, agents had dangled offers of up to a million dollars in front of the team and the money got even more serious after his Woodville annihilation.
"John has wanted a good horse for a while now. He's at an age when he wants to go to the races to watch the good ones, not the average ones.
"The fact that he's still a colt helps matters,'' says Latta, knowing the potential rewards are huge should Lincoln Falls win a Group I race.
Latta says Lincoln Falls is looking in great condition for Saturday and pulled up well after a fast gallop with Guineas contender Sir Nate last Thursday.
"His gallop on the course proper on Tuesday morning was also very good,
"We have been using the swimming pool and he has really taken to that which has been a big help.
"He gets into this special conditions race very well with only 55.5kg.
"This is a step-up in distance and class but he is ready to take that step and we will get a good line on where we are heading with him after this run.''
Here's how Lisa rates the rest of the Lincoln Farms' team running on Saturday:
Kamanda Lincoln, Race 1
"He has come through his New Plymouth run well and has pleased me during the week.
"Shaun McKay will ride again and the step-up to 2200 metres will help him further. The new Plymouth run was only ever a stepping stone to this and I expect him to be competitive.''
Lincoln Raider, Race 3
"This race is short of his best distance and being topweight I thought claiming 2kg would help his chances so I've put Tim Johnson on. The draw (11) will not help but as long as he is hitting the line strongly I will be pleased. He will be better as he gets up over more ground further into his campaign.''
Platinum Mam'selle, Race 5
"She has come through her first-up run well and has improved with that outing. Chris Johnson will ride her and she has drawn midfield at eight. "Hopefully the pace will be strong and she will be able to finish over the top of them.''
Princess Amelie, Race 5 and Race 10
"I entered Princess Amelie in two races and she hasn't drawn well in either, getting the outside gate of 16 in the Guineas.
"The advantage of taking on this race is she would run against her own age group.
"She has shown good gate speed and if we choose to run in this race she will have to use it.
"This is a black type race, which is important for her future, but the job is more difficult from an outside draw.
"If she'd drawn closer in the rating 72 1400 metres race I'd definitely have run her there but she has drawn 10 of 15 and that worries me.
"While she'd be up against the older horses she would get in on the minimum.
"The three-year-old season is a long one and there will be a lot of opportunities for her later on.
"We may get scratchings, with a couple of riders still to be declared, so we'll leave a decision until Friday when we'll get a better feel for how the two fields stack up.''
Lincoln light
News in brief
GREEN FIBRILLATES: Lincoln Green had an atrial fibrillation at Otaki on Thursday and will need a vet clearance before racing again. The horse raced keenly early but gave ground quickly near the 600 metre mark and rider Robbie Hannam did not persevere with him in the run home when he suspected there was something amiss.