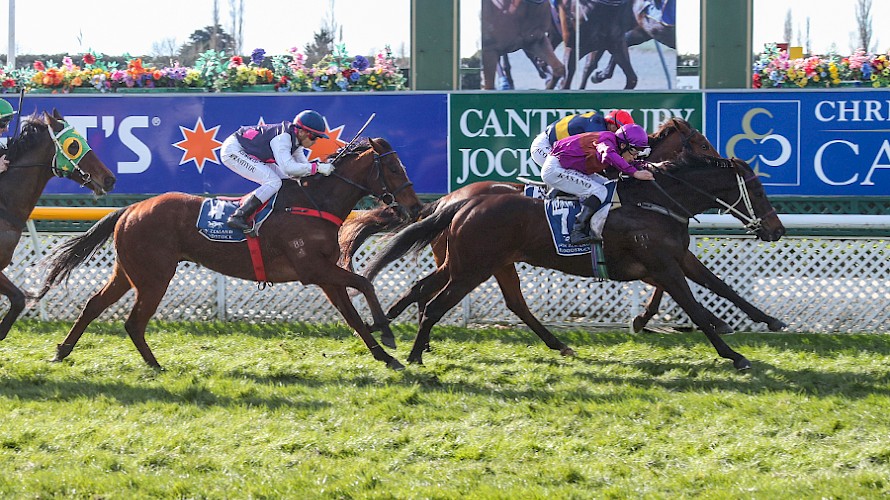 Lisa's message for Leah - just give the Rapper plenty of room to get her rhythm on Friday
Trainer Lisa Latta will have one simple instruction for rider Leah Hemi when she legs her up for Platinum Rapper's race at Hawera on Friday - make sure you find some clear air in the home straight.
Platinum Rapper goes into the 10th race with a fairly bleak from line of 3470 but that hides the fact she had lingering trouble with a stone bruise and simply couldn't find racing room last start.
"She went to the line untested last time," says Latta. "If you watch the replay you'll see Ryan (Bishop) right up their bums."
The mare, who was never in contention after a slow start, had always done her best when out in the open.
"If you go over her runs, even in her trials, she likes it best when she has some room. When she's in behind several of her jockeys have said she doesn't feel like she's going any good."
From a handy three draw on Friday, Latta is hoping Hemi can get one off the fence and trail, or be three back, before presenting the mare in the straight.
"She gets in at a nice weight - the minimum of 54kg - and Leah is a natural lightweight."
Platinum Rapper will be getting a big pull in the weights off the top three in the handicap, Glory Days, Sergeant Blast and Gorbachev, all of whom are fresh-up.
"I'll be disappointed if she doesn't show something on Friday as her work has been really good."
On Tuesday, working with Rock Island Line on a heavy No. 1 grass, Platinum Rapper looked impressive over 1000 metres in 49.6, the last 600 in 37 , the best of the morning.
That said, Latta expects the mare to be even more competitive at her next start when she plans on stepping her back up over more ground than 1600 metres.
"I do think she needs further - she's bred to get over ground - and her last win was over 2000 metres."
Latta will "try something a bit different" on Friday by fitting Platinum Rapper with a shadow roll.
"That should get her mind on something else without having to use blinkers."
With a few showers in the forecast, Latta hopes the track will stay in the slow range which would suit her best.
It was a slow 8 this morning.
Our runners this week
Saturday at Ellerslie
Lincoln King.
Our runners this week:
How our trainers rate them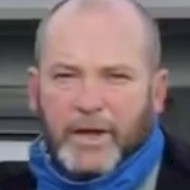 Peter's comments
Friday night at Moonee Valley
Race 6: Platinum Invador
9.45pm NZ time
"He's in good shape, and has really come on from that last run, but he'll still be off his top this week. I'm looking forward to getting him up to the mile and a half of the Herbert Power in two weeks."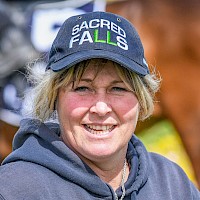 Lisa's comments
Saturday at New Plymouth
Race 10: Platinum Rapper
5.18pm
"She has come up with a good draw of two so should be able to jump and possie up in the first half of the field. She steps up to 1800 metres which I think she is looking for, and possibly further, but this will be a good stepping stone. It's a good, even field but she gets some weight relief so this should help her too. Darryl Bradley rides."