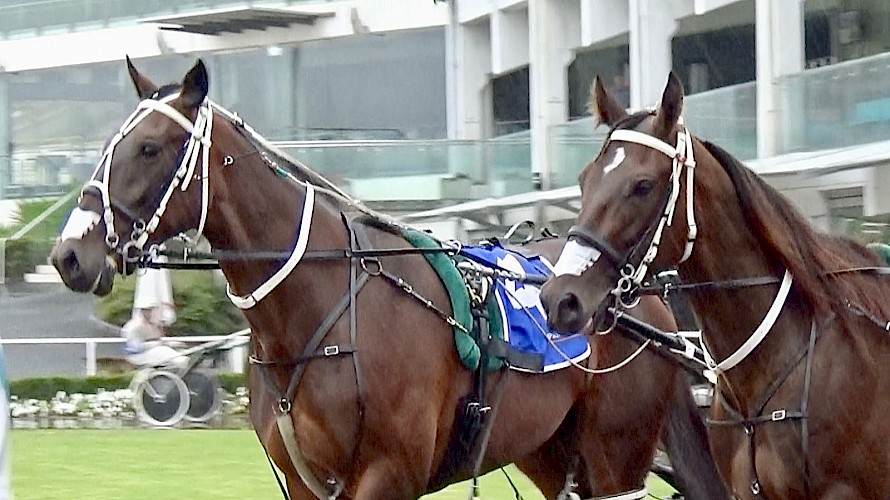 Little fish are sweet so take the bait with Just Wing It - hook, line and sinker
The odds will be very short but it's hard to see Just Wing It beaten at Cambridge on Wednesday night.
Just Wing It was deep in the red when he had his first start for Lincoln Farms' trainer Ray Green at Auckland on February 22 after some eye-catching workouts.
But after looping the field at the mile to lead, and looking home early in the stretch, he was nailed in the last 30 metres by Sheffield Sparky and went under by half a neck.
Green put that down to the horse having his first start for more than four months and, with the run under his belt, is not expecting any similar late fade on Wednesday.
"He had to do a bit of work and still nearly won it so on that run he's got to be a pretty good shot this time,'' says Green.
"He's trained on all right, it's not a great field and you wouldn't think from four that he'd have to do as much work.
"He's no superstar but he'll win races.''
Owner Merv Butterworth sent Just Wing It to Green late last year after he'd run two excellent placings from only five starts with Michael Purdon, chasing home Rupert Of Lincoln at Cambridge and Power Dreaming at Auckland when he paced 2:42.7.
With a tendency to get on a knee, Green races the horse with one spreader and driver Zachary Butcher reported at Auckland he didn't hear the horse hit once.
"If he doesn't win next time, he'll win the time after," Green said that night.
Stablemate Phil Bromac and Brent Mangos' Catch The Dream are the only other horses in the field with any placed form, so there are precious few betting options for punters.
But Green believes Phil Bromac can be in the finish as well.
"He's not as good as the other horse but he's very honest and he actually trained quite well this week.
"He should be right in the hunt even from the outside of the gate.''
Phil Bromac was in the same race as Just Wing It last time and, despite enjoying a perfect sit in the running line, finished three and a half lengths behind him in fourth place.
Our runners this week:
How our trainers rate them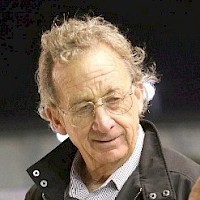 Ray's comments
Friday night at Auckland
Race 4: Copy That
"He's certainly got some speed. The race was all over by the time he got going last week and James never pulled the plugs. Clearly he's the best horse in the field on ability. But there are no guarantees he'll behave.''
Race 4: Tommy Lincoln
"He's trialling well but I won't be expecting too much from gate six. He was a big, gangly, weak thing but he's strengthened up a lot this time in."
Race 4: Billy Lincoln
"It's his first race, and first time away from Pukekohe and he's drawn the inside of the second row so logic tells you he has a few things against him. Until six weeks ago he was extremely average but he's progressively got better and better."
Race 8: Governor's Bay
"He had a tough trip last time so it wasn't surprising he weakened. He's training well and this field looks a lot easier."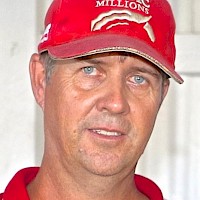 Al's comments
Friday at Albion Park
Race 1: Lincoln's Girl
2.42pm NZ time
"It's not a bad field but she's as good as anything else in there and looks a top two chance with a little luck from the second row. She went super last time - I didn't know how brave she'd be when I saw her caught in the chair but Hayden was very happy with how she went."
Race 9: Vasari
7.22pm NZ time
"He should get out a lot better this week with Hayden back driving and we'll be trying to cross the pole marker. The horse is really well and he'll win one soon. It's a good line-up but he should run top three.''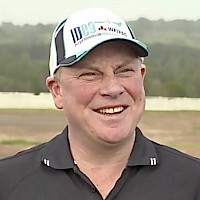 Ants' comments
Saturday night at Menangle
Race 7: Lets Strike The Gold
10.22pm NZ time
"This is a difficlut race for him to win and I'll be driving him quietly from that barrier. It's been nearly nine months since he raced and he's going to need a couple of runs to get his race fitness."