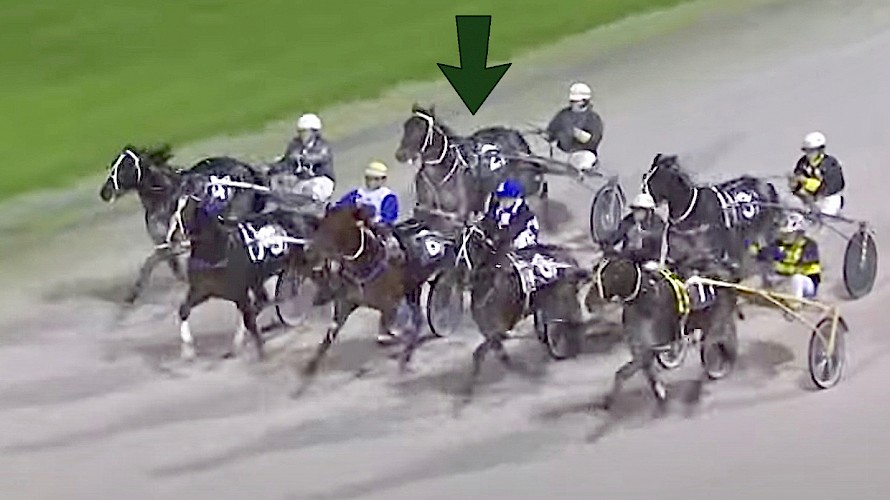 Magic Man won't risk being blocked this time on Simply Sam who's all over a winner
If you backed Simply Sam at his last start it was a hard watch.
But it's impossible to make a case for anything to beat him when he lines up again at Auckland on Thursday night against a much weaker field.
And one thing's for sure, driver Maurice McKendry won't be taking any risks this time with the horse who was blocked for a run for the entire home stretch last time and finished hard held on their backs, a certainty beaten.
Just why McKendry opted to try for an inside run on the home turn last week is still under inquiry, stewards expected to reconvene their hearing before Simply Sam starts a white hot favourite in the opening race on Thursday.
McKendry, who had handled Simply Sam expertly in his previous four starts this preparation, was three wide on the back of eventual winner Harder Than Diamonds turning for home.
But he told trainer Ray Green he thought he'd have to go too wide to win if he'd stayed where he was.
"He had to make a call and it was the wrong one." Green said. "He zigged when he should have zagged and ended up not getting a run.
"But nobody's perfect and it's not the end of the world. You just have to forget the race."
Simply Sam had proven in his previous starts that he had the speed to gather in his rivals given a clear run.
When he scored at the Park on May 5 in almost identical time to Harder Than Diamonds (2:42) he paced closing sectionals of 55.6 and 27.4, much quicker than the 56.4 and 28.5 that the Andrew and Lyn Neil-trained horse clocked.
If you could replay the race with McKendry staying where he was, it's easy to envisage the horse reeling in the five horses spread across the track who battled out the finish.
Each of those was of much better calibre than the lot he meets on Thursday, in a much lower rating spread, and with one fewer horse to get past, he looks clearly the best winning chance of the night, albeit at microscopic odds.
"He should win," Green said of the $1.65 fixed odds opener. "He stands above that lot."
Four of six but not confident
Bookies might have Green a hot favourite to win the fourth race, for two-year-olds, given he lines up four of the six runners, but the trainer says he wouldn't be taking short odds.
While Lincoln Farms' Colonel Lincoln is the sole winner in the field, and Neptune is shaping up as a classy pacer, Green says he's not confident at all of winning. "We're not certainties by any means, it's a very competitive race - Logan's look the equal of ours."
Logan Hollis and Shane Roberston line up debutants Rocknroll Hammer and On Deadline, both of whom have shown speed at the Pukekohe workouts and trials.
Rocknroll Hammer, a half brother to recently retired superstar King Of Swing, beat Lincoln Farms' Neptune, Ideal Kingdom and Lincoln River in a May 21 workout.
On Deadline led all the way to distance his trial rivals on May 21 in a 2:01 mile rate and he has run second in both his workouts, to the classy Merlin in January and Rocknroll Hammer, whom he was reeling in with every stride, on June 9.
Green says it's a toss-up between Neptune and Colonel Lincoln as to who gets top billing for Lincoln Farms.
"Neptune might have a little bit more speed but there's not a lot in it.
"Neptune is the more reliable of the two. I thought he'd win on the corner last week but he flattened out halfway up and Maurice said he raced very greenly at the finish.
"He's still inexperienced and not on top of his game yet."
Green says you couldn't help but be impressed by Colonel Lincoln's last start win at Cambridge.
"He raced tough at Cambridge, looped the field before the half, and kept going so he's obviously got a motor. But he can do things wrong."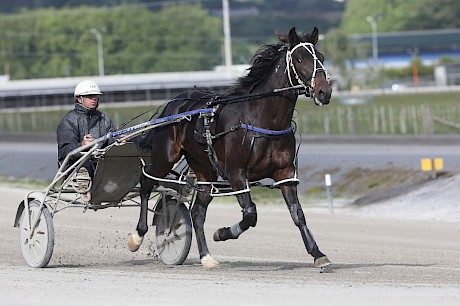 Lincoln River … yet to enjoy a good trip. PHOTO: Trish Dunell.Lincoln River can figure in the finish if he gets a decent passage, says Green.
"He's never really had good trips but he's still got home well. He's honest enough.
"Ideal Kingdom needs more practice which you can't get sitting in the paddock. At this stage he's not as good as Neptune or Colonel Lincoln but he's a good, honest little fella and he'll get better."
The stable's other runner, Major Grace, will get her chance in the third race, having drawn the pole.
"She's had two bad draws this time in and done well with them.
"The one draw this time should see her get a nice, easy trip and we just have to hope she can get some of it. She's improved immensely this time in."
Our runners this week:
How our trainers rate them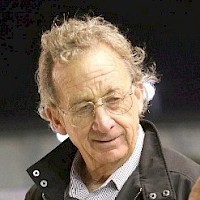 Ray's comments
Thursday night at Cambridge
Race 2: Next To Me
5.50pm
"He's starting to put it together and looks a serious chance. He's gone some nice races. He was entitled to run last there one night (when badly checked) and finished fourth so he's tough enough. He should get every chance from the draw."
Race 2: Whiz On Bye
5.50pm
"I don't think there's much between him and Next To Me. He's pacing much better now and he was quite good in the last of his three workouts. I hope they can both run in the money."
Race 3: Riverboy Ben
6.15pm
"The second row draw is awkward for him over only 1700 metres - obviously he'll get back. I think he's a horse who will need a trip and he's not likely to get one from there. He'll need to be lucky."
Race 7: Riverman Sam
7.55pm
"I think he's the best horse in the race and I don't see why he can't do it again. The 2200 metres won't worry him. He's no slug, he's got speed. I got him home in 27.2 when he won over 2700 metres."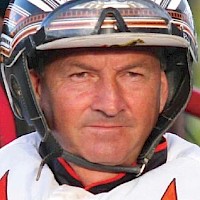 Mark Dux's comments
Friday at Albion Park
Race 6: Captain Nemo
6.07pm NZ time
"It's a pretty strong field - every bit as good as last week, maybe stronger - and while he's starting to get back to where he was, he's not quite there yet. We'll come out steady on, get into the running line, and play it by ear."
Saturday night at Albion Park
Race 1: Tommy Lincoln
7.15pm NZ time
"He's first emergency so I'll give him a week off to freshen up and then start again. I don't know whether he just had an off night last week or if the 26.6 first quarter played into it. That other horse was in our face the rest of the way too."