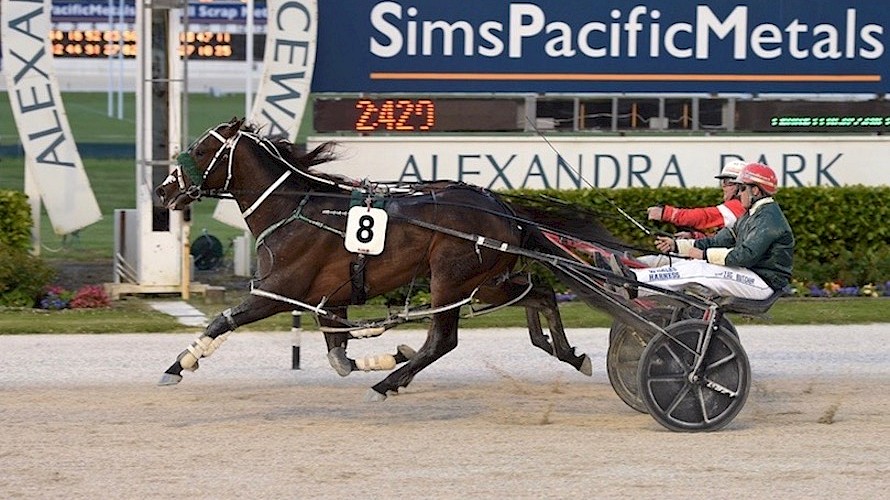 Make Way and Steam Punk both live winning chances for Lincoln Farms on Friday night
Lincoln Farms takes two pacers to the races at Auckland on Friday night, both excellent winning chances with Make Way dropping in class and straight A student Steam Punk primed for a great debut.
Make Way looks a ratings special in the seventh race, a rating 63 horse dropping in to a rating 40 to 63 event.
The colt has been in terrific form this season against much stronger opposition and comes into the race fresh after his last-start win at the beginning of the month.
His two previous efforts also held plenty of merit:
On October 26 he sat parked all the way in a Sires' Stakes heat, hit the lead 200 metres out, only to be run down into third by Bettorstartdreaming.
On October 12, he paced 2:40 flat, nailed in the last stride by Red Reactor.
Trainer Ray Green has elected to try Make Way in sliding blinds on Friday night, in the hope he can prevent the horse from knocking off when seemingly having his races won.
"He's a good, honest horse who puts in every time but he's had that tendency to wait for them.
"I wouldn't want to see him get parked but if he gets the right trip from the outside of the gate, he's the one to beat. This is a definite drop down in class for him - he's beaten better horses than these.
"He's training well, he comes off their backs and really hooks into it. He's got some speed. He's no slug.''
Green says in small fields, it usually becomes a walk and sprint up the straight and he's hoping that unfolds again on Friday.
"We want to space his races a little bit, and look after him, and a sprint home wouldn't be as tough as a 2:40 race.''
Green would like to see the horse build towards his next assignment, the $50,000 Alabar Classic on December 14.
Following that he is eyeing up the $200,000 Sales Series Final on New Year's Eve.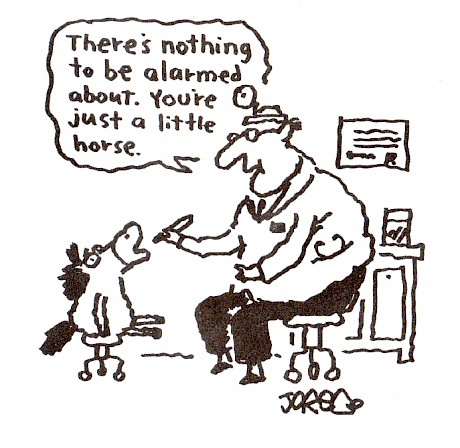 Green says Make Way has recovered well from a slight hiccup last week which saw him scratched.
"I just think he had a little bit of a virus and I didn't want him to go out and race below par and suffer because of it.
"He was just lethargic and didn't show much enthusiasm for anything.
"But I gave him a few easy days and he's bounced back well.'
Put the ring around Punk
Green can see only one stumbling block for Steam Punk in the fifth race, the horse drawn outside him in race six, the Tony Herlihy-trained Mr Yips.
"What beats him will win and we've got a good chance of doing that.
"I can't fault him since he arrived and we're in with a good shot.''
Steam Punk, an unraced three-year-old by McArdle, was bought by leading Australian owner Merv Butterworth after showing real ability for Canterbury trainer Michael Howard and sent north to Lincoln Farms.
And he hinted at an early win when leading for all but the last stride of his workout at Pukekohe last week, driver Zachary Butcher sitting on the horse without asking him for his best.
"He has a lot of good attributes - he's a perfect, lovely driving horse who is a safe pacer and seems genuine.
"He appears to have good gate speed and has been perfect training and trialling right-handed.
'It just remains to be seen whether he can handle that other horse of Tony's.''
Mr Yips hasn't raced since running second to Make Way at Auckland in May but was a workout winner on November 17 beating race rival Mohs Em Down.
Our runners this week:
How our trainer rates them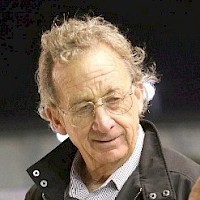 Ray's comments
Friday night at Auckland
Race 2: Northview Hustler
"I'm a bit worried about him. He's training OK but he's not the horse he can be. He's as light as I've ever seen him. He didn't look himself in the preliminary last week either but I treated him after that. We'll just have to see how he goes."
Race 3: Trojan Banner
"His draw looks bad but if he can secure a nice run through behind Sezana he could end up getting a good trip and then should beat them. He's been racing the bear cats recently and he's trained particularly well this week.''
Race 4: Make Way
"He just need some luck. He won't leave the gate from out there, he'll go back, but if he gets a drag into it at the right time, he'll be the one to beat. He's been racing the best of the best lately and this is a big drop in grade for him."
Race 6: Zealand Star
"I was initially a bit disappointed in him last week until I saw the time he went. The mile this week will suit him and he just needs some luck from the draw. He's not one you can put in the race so Andrew (Drake) will go back and try to get a suck up.''
Lincoln light
News in brief
TIGER GETS TIME STRIPES: Sir Tiger may have run only seventh in the Young Guns race at Auckland but you couldn't fault him on the clock. He ran the equal fastest last half of 56.5 along with the winner Smooth Deal and was one tenth of a second faster over his last mile (1:57.1) than stablemate and runner-up Double Or Nothing. He was slightly back at the start after racing greenly in the score-up.
BYE BYE VINNIE: Vinibaka again showed he didn't want to be a racehorse at Manawatu so now he isn't. The four-year-old disappointed in all six starts and is now the galloping pacemaker for Pukekohe trainer James Stormont.
RUPERT STIFF: Lincoln Farms' graduate Rupert Of Lincoln finished a desperately unlucky third at Ballarat on Tuesday night. Bottled up four deep on the markers, he flew late when finally clear. He has now racked up three wins and two placings from five starts since being sold to Merv Butterworth.
TWO ENTERED FOR CUP: Northview Hustler and Recco Lover are among 23 horses nominated for the $250,000 Auckland Cup on New Year's Eve. The entries are: American Empress, Recco Lover, Tennyson Bromac, Classie American, Mach Shard, Triple Eight, Raptors Flight, Check In, Ashley Locaz, Turn It Up, On The Cards, Sheriff, Sicario, All U Need Is Faith, Northview Hustler, Pat's Delight, Jack's Legend, A G's White Socks, Lets Elope, Elle Mac, Utmost Delight, Star Galleria, Dream About Me.