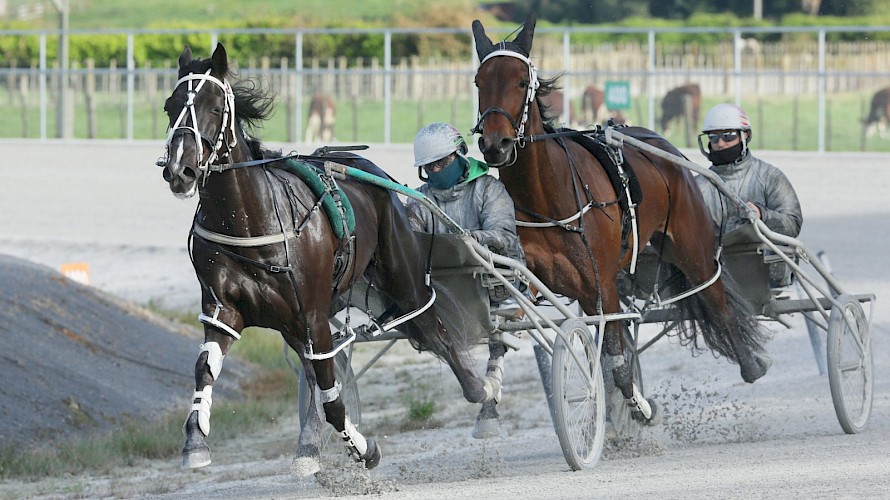 Make Way and Trojan Banner can quinella Sires' Stakes heat at Auckland
It's the best 'til last at Auckland on Friday night when Lincoln Farms' pair Make Way and Trojan Banner should fight out the finish of race 10, the fourth Sires' Stakes heat.
With only five rivals, all but one of them vastly inferior in the ratings, the way looks clear for a stable quinella but ask trainer Ray Green which one he favours most and he'll waiver.
Neither has the best draw at the 1700 metre start, Trojan Banner in five and Make Way in six, and Green resorts to "whichever one gets the best trip should win."
"There's nothing between them. Make Way is stronger than the other horse at this stage but I drove Trojan Banner in work this week and he felt sharper compared with what he's been.
"He finished right there with Make Way at the workouts (there was only a head between the pair) and I think he's coming to it now.''
The last-start form digit in the racebook for Trojan Banner reads only five but that disguises a much better run than at first glance.
Badly held up four deep on the markers, he had to come three wide turning in and was taking ground off the leaders in great style near the finish, closing to just 2.5 lengths from winner Red Reactor and photo-finish fellows Make Way and Recco Lover.
Trojan Banner's last 800 metre sectional of 56.8 was bettered only by the winner who clocked a sizzling 2:40 flat for the 2200 metres.
Make Way, parked early, looked to have that race sewn up until the last few strides after sprinting out of the one-one turning for home and lost no admirers with his head defeat.
"He's the most reliable of the two,'' says Green, cautious only about the sprint trip. "When the derby distances come round they will suit him even better.''
But Make Way, whose main claim to fame so far was a close and rapidly closing fourth behind Another Masterpiece in the Harness Jewels at Cambridge in June, has the speed to work into the race at the right time.
"These small fields are tricky. They often turn into just sprints up the straight. If you're not handy, you can't win.
"But while Barry Purdon's horse (Arden Voyager) is drawn to get the best run, if mine get half a trip they'll be all over him. I think they're better horses.''
Consistent but frustrating
Easily Green's next best winning hope of the night is the consistent but frustrating Recco Lover in the fourth race.
But he will have his work cut out to beat the Barry Purdon-trained On The Cards, a rating 74 horse, compared with Recco's rating 60.
Recco Lover struggled to match that horse's speed at the Pukekohe workouts last Saturday when they sprinted on the home bend.
But driver Zachary Butcher reported the horse was fighting his way back into the finish, running third, one and three-quarter lengths away.
Recco Lover has been placed in each of his four races this campaign, less than a length from the winner each time, but disappointed Green in not winning last time when leading out then trailing.
"I don't think he can put in at both ends. In his best race he did nothing and sprinted home. And I think that's the best way to drive him on Friday night.
"I know they think a lot of On The Cards but Recco has been as good as him at the trials. He'll hold his own. It'll be the one who gets the best trip.''
Recco Lover has drawn four and On The Cards eight.
Our runners this week:
How our trainers rate them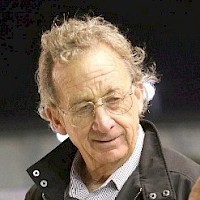 Ray's comments
Friday night at Auckland
Race 2: Bettor My Dreamz
"I think he's a chance from the draw. He's had only a handful of starts but I don't think they're much better than him, a bit more experienced perhaps. But he's an improver and David said he felt improved at the workouts last Saturday."
Race 2: Just Wing It
"Andre's keen on him - he could have driven the other horse - so we'll see what sort of a judge he is. I've been very happy with him in the last few weeks - he's pacing a lot better."
Race 5: Sir Tiger
"He's done a great job so far but he's jumping up in class and he'll be up against it from now on, especially from that second row draw. He just lacks a yard of speed."
Race 7: The Empress
"She'll go well again and just needs some luck from the inside second row. There's not a lot between her and Bettor My Dreamz. She's a lovely mare."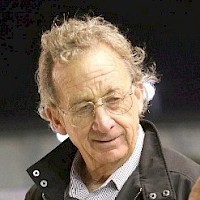 Ray's comments
Saturday night at Melton
Race 8: Perfect Stride
11pm NZ time
"I'm confident he'll go well. I couldn't say I'm overly confident he'll beat them but all things being fair and equal I think he'll be right there. He's certainly ready to go. His work this morning was super and he's really feeling good."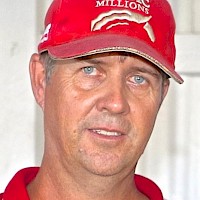 Al's comments
Saturday night at Albion Park
Race 6: Northview Hustler
9.40pm NZ time
"It's only an eight horse field and he should get a great trip behind the leader. It was only (lack of) fitness that got him last week but he should be winning this week."