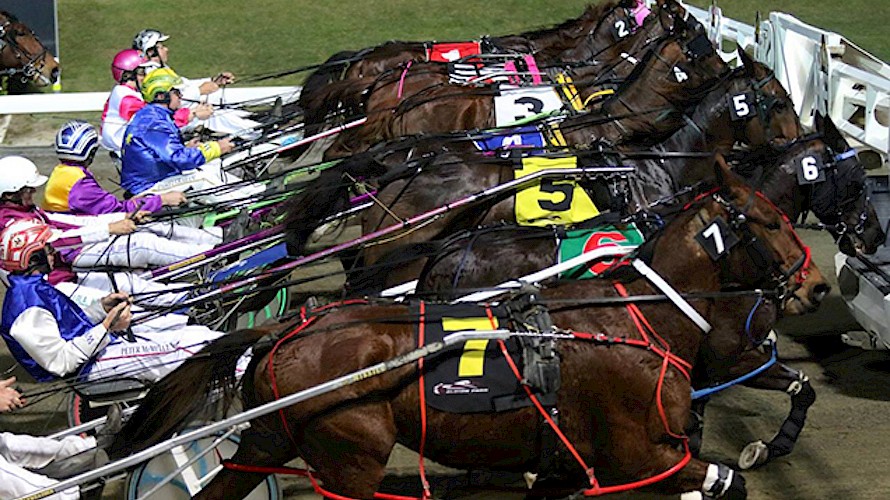 Make Way lands pole and Hustler and Trojan not badly placed either in Brisbane features
The chances of Lincoln Farms' little warrior Make Way getting a slice of the A$100,000 prize money in Saturday night's Queensland Derby took a massive leap when he drew gate one today.
And trainer Al Barnes also says he's rapt with the inside second row draws of both Northview Hustler and Trojan Banner in Saturday's two big features at Albion Park in Brisbane.
Trainer Sonya Smith and driver Anthony Butt couldn't have been happier when Make Way landed the coveted pole position in the derby, knowing the horse has very good gate speed.
Make Way is expected to strip at absolute peak after finishing just eight metres behind Self Assured when fifth in last Saturday night's South East Derby from gate five.
And with the All Stars' Self Assured drawn four on the front line, Lochinvar Art in six and Our Princess Tiffany on the outside of the second row, Make Way will get his chance.
It should also see Trojan Banner either trail or be three back on the markers, a place Barnes says is the best.
"The fence is always the spot to be in at Albion Park so I'm rapt - for both horses."
Northview Hustler is drawn behind two very fast beginners in Eleniark and Our Uncle Sam in the A$250,000 Blacks A Fake Championship, giving Barnes hope that he can hold three back.
Newcomer to the meeting, last week's brilliant Menangle winner Tiger Tara, drew badly in 12, as did local star Colt Thirty One, 11 on the second row.
Barnes says he's thrilled with the way Northview Hustler will parade on Saturday night after his outstanding fourth in last week's Sunshine Sprint.
The Hustler looked a shade unlucky after being snookered in the one-one round the home turn, then unable to find a gap in the run home, finishing with something in reserve, according to driver Hayden Barnes.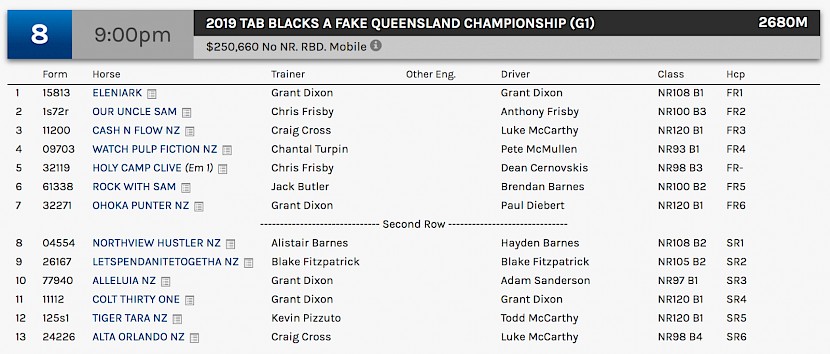 Our runners this week
Thursday night at Penrith
Make Way.
Saturday night at Albion Park
Northview Hustler.
Our runners this week:
How our trainer rates them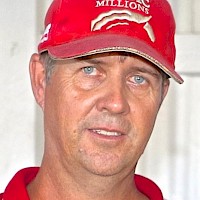 Al's comments
Tuesday at Albion Park
Race 3: Double Or Nothing
4.53pm NZ time
"He got badly held up last start but but he didn't ping like we thought he would. Hayden might want to lead on Tuesday and I'd say he'll be either there or in the trail and from there he should go close, and finish in the top two."