Make Way must hold up from the ace to get economical trip in derby heat
Make Way's chances of making the New South Wales Derby Final could hinge on the start at Menangle on Saturday night.
Lincoln Farms' smart three-year-old contests the second of three derby heats at 8.53pm NZ time and, while he comes up against leading chances I'm Anothermasterpiece and Lochinvar Art, he should get his chance drawn the inside of the front line.
Top horseman Anthony Butt, who now prepares the colt with partner Sonya Smith on the course, says Make Way has certainly drawn to get an economical run.
"Ideally we can get sucked along in the trail behind I'm Anothermasterpiece but I'm picking a few others will have the same plan.
"The only thing about the 2400 metre starting point is that it's right on the point of the turn into the back straight and the ones on the inside are going slower than the ones wider out. Normally they run races over 2300 metres because it's a better starting point.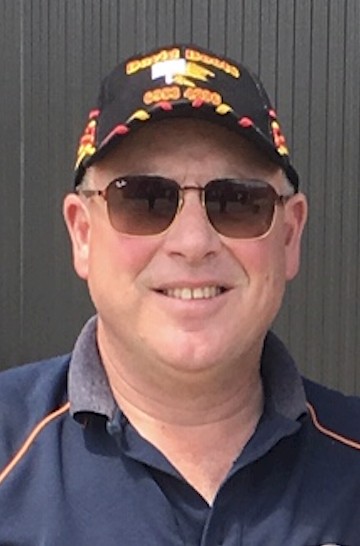 Anthony Butt …"Ideally we can get sucked along in the trail.""But he's a beautifully mannered horse and he should hold his spot.''
From the trail Butt says Make Way will get a good shot at qualifying for the A$200,000 final on March 2 - the first three home get automatic spots along with the fastest fourth placing.
"All we'll need is a bit of luck over the last 300 metres but they normally go very quick and plenty of gaps open up.''
Butt believes Make Way will have an advantage having had plenty of experience over longer trips - 10 of his 23 starts have been over 2200 metres while most of the locals race most over shorter sprint trips.
"He's a good little stayer and I'm really happy with him. He came over in great order and hasn't had one hiccup since he's been here."
Butt says Make Way did everything that he'd hoped for and more in his first test at Menangle nine days ago.
"It was a good field that day and a little further and he would have won.''
Make Way, who raced one out and two back, closed gamely in the run home to finish third, just half a head and half a neck behind Fear Cruisin and Make Mine Memphis in a 1:53.1 mile.
"Running fast all the way on this big track can take getting used to - it's all a bit new to them - but apart from getting up on the bit at the 800 he was perfect.
"And he's come on a bit since then.''
Butt says Make Way ($31) was never going to escape all the top ranked derby horses on Saturday night and acknowledged they were aiming high.
The All Stars' I'm Anothermasterpiece ($1.28), in gate five, was obviously the one to beat after his second in the Victoria Derby, and Lochinvar Art ($5.50) was also racing in great form but would have to do some work from eight on the arm.
"You're only three once and this race will give us a good line on him.''
Make Way's former trainer Ray Green said the colt had already proven he was a good follower of speed in New Zealand.
He finished just a neck, a nose and a neck behind Anothermasterpiece in the Harness Jewels last season, pacing a 1:53.6 mile at Cambridge.
And more recently, at Auckland, he made the most of the trail to finish fourth behind Ultimate Sniper, Another Masterpiece and Supreme Dominator in the Sales Series Final.
"He may not be the best but he's a real trier who has never disgraced himself."

The second derby heat runs at 8.53pm NZ time and will be televised on Trackside 1 (Sky Channel 62).
Our runners this week:
How our trainers rate them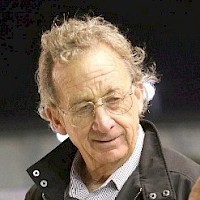 Ray's comments
Friday night at Auckland
Race 2: Bettor My Dreamz
"I think he's a chance from the draw. He's had only a handful of starts but I don't think they're much better than him, a bit more experienced perhaps. But he's an improver and David said he felt improved at the workouts last Saturday."
Race 2: Just Wing It
"Andre's keen on him - he could have driven the other horse - so we'll see what sort of a judge he is. I've been very happy with him in the last few weeks - he's pacing a lot better."
Race 5: Sir Tiger
"He's done a great job so far but he's jumping up in class and he'll be up against it from now on, especially from that second row draw. He just lacks a yard of speed."
Race 7: The Empress
"She'll go well again and just needs some luck from the inside second row. There's not a lot between her and Bettor My Dreamz. She's a lovely mare."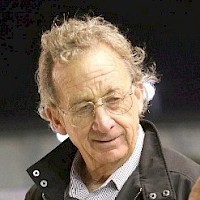 Ray's comments
Saturday night at Melton
Race 8: Perfect Stride
11pm NZ time
"I'm confident he'll go well. I couldn't say I'm overly confident he'll beat them but all things being fair and equal I think he'll be right there. He's certainly ready to go. His work this morning was super and he's really feeling good."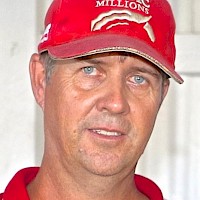 Al's comments
Saturday night at Albion Park
Race 6: Northview Hustler
9.40pm NZ time
"It's only an eight horse field and he should get a great trip behind the leader. It was only (lack of) fitness that got him last week but he should be winning this week."