Man Of Action lives up to his name - his blazing gate speed a good weapon for Brisbane
Trainer Al Barnes is hoping he can get a few more horses like Man Of Action from Lincoln Farms after his gutsy all-the-way win at Albion Park today.
In just his third start in Queensland, Man Of Action showed a torrent of gate speed to claim the front and lead all the way at the good odds of $6.
"He's just the right type of horse to race here," said Barnes. "He has gate speed and a bit of heart.
"And he's honest, so he's going to do a good job here."
Man Of Action won only twice in New Zealand from 19 starts but he was a consistent placegetter, form which he is already franking in Brisbane.
Man Of Action fights bravely to stave off Our Balou and the fast-finishing Soho Tsunami.At his first start he led until one stride from home and at second time of asking he was held up in the trail by the weakening leader before powering home for second.
Today, driver Hayden Barnes took bad luck out of play when he put the accelerator down out of the gate and easily crossed the three horses inside him.
"That's where you've got to be at the moment with the way the track's playing. They're just not winning from the back."
Man Of Action got away with relatively sedate sectionals, running only 57.1 for his last 800 and 29.2 for the 400, but his fast 27.9 third quarter took his rivals out of play.
And with the mile rate for the 2138 metres only 1:58.3, it made it hard for the late closers to catch him, parked runner Our Balou holding second, a neck away, with a head to the fast-finishing Soho Tsunami.
"It was a nice win and Hayden was happy, he said the horse put in well.
"He'll go through the grades and win his share here."
That will be good news to the big group which races the four-year-old which includes John and Lynne Street, the Chissos & Wack Syndicate, Steve Beckett, Kevin Bell, Michael Brereton, Marilyn Brown, Margaret Rabbitt, the Green Machine Racing Syndicate and Athenry Syndicate.
* Resuming stable star Northview Hustler has drawn badly, one from the outside in Saturday night's seventh race, with state champion Colt Thirty One outside him.
Our runners this week:
How our trainers rate them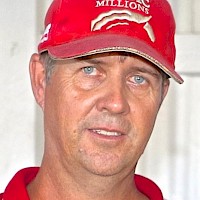 Al's comments
Tuesday at Albion Park
Race 8: Man Of Action
7.38pm NZ time
"He's come through his win last week really well and should run first or second again from another good draw. Soho Tsunami will be a big danger. He'll get a good trip on our back."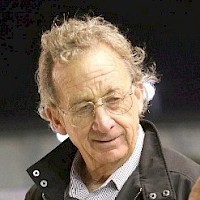 Ray's comments
Friday night at Auckland
Race 1: Apieceoflou
6.19pm
"He's just been incredibly unlucky - he was knocked over at the start last time - but if things go his way we'll see a better animal."
Race 1: Captain Nemo
6.19pm
"If he gets the right trip from five, he'll be right there at the finish. This is little more than a jumped up maiden race."
Race 4: Tommy Lincoln
7.39pm
"He's in a grade now where he can't get away with being driven like a toe rag all the time and from the second row he's obligated to have a much more conservative trip. He'll need a bit of luck but, if he's not put in the race too soon, he shouldn't be too far away."
Race 7: Revitalise
8.59pm
"I've scratched him. He's recovering from a foot abscess."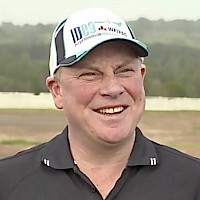 Ants' comments
Friday night at Melton
Race 1: Make Way
7.33pm NZ time
"He pushed them over the line last week and felt really good - he was only jogging at the finish. The (seven) draw has killed our hopes a bit but you never know …"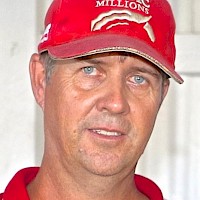 Al's comments
Friday at Albion Park
Race 5: Larry Lincoln
10.18pm NZ time
"We'll drive him quietly on Friday, just hold our position out of the gate, and give him some confidence. It's not a strong field - it's a bit of a drop in class on what he's been racing - and on the times he's been running in training this week he should be winning."
Saturday night at Albion Park
Race 3: Northview Hustler
9.48pm NZ time
"His run last week was exceptional. His chances depend on how the race is run. With the one and three horses having gate speed there could be early fireworks, which would suit him, as we'll probably drive him the same and use his speed late."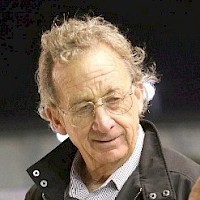 Ray's comments
Sunday at Cambridge
Race 6: Bondi Shake
5.47pm
"He would have won had he not galloped close to home last time. He just turned his head to one side when he got alongside that other horse and might have touched a knee. We'll rectify that by putting two poles on him."
Monday at Ashburton
Race 5: American Dealer
2.27pm
"From the pole, he should get a perfect trip. It's hard to know what the others will do but we get out well enough to be handy. He'll go well but he's already qualified for the final so there's no urgency. It would be nice to win it but we don't have to."
Race 7: Copy That
3.37pm
"He's never gone away badly from a stand - he's always reasonable and safe - so he shouldn't be far off them when they settle. I see him in midfield. I'm not expecting too much from him. So long as he goes well, I'll be happy."