Manawatu: How we can save harness racing in the CD - by a cheap marriage with the dogs
Manawatu officials say harness racing in the Central Districts will die out unless dates are granted for racing at Palmerston North.
No meetings are scheduled south of Cambridge in the new season draft of dates released today, Palmerston North, Stratford, Hawera, New Plymouth, Wanganui, Otaki and Tauherenikau have no meetings.
And that, warns Manawatu Trotting Club president Dan Lynch, is likely to see trainers, owners and horses permanently lost to the industry.
Other regions have also taken a hit - no meetings are scheduled for Forbury Park in Dunedin and both Wyndham and Gore are set to be cut in Southland.
But while Lynch also feels for their stakeholders, he says at least Southlanders have only a 45 minute drive to compete on a local track.
"We're talking about shutting down harness racing in an entire region here."
Lynch says while Cambridge has been given more meetings, presumably to help service the lower North Island, in time CD trainers will struggle financially to shoulder the extra cost of travelling there.
Historically, 50% of horses competing at Palmerston North have come from the local area but Lynch says even if trainers could supply say 36 horses to race locally, not all of those would go north.
Dual code solution
Lynch and his club have come up with a proposal that he hopes will find favour with the Harness Racing New Zealand board and the Racing Industry Transition Agency.
Instead of running full race meetings, four or five harness races would be regularly programmed in between greyhound races held on the course.
Lynch can see no downside because all the infrastructure like Trackside cameras would already be there. And the club could cover the additional costs of a clerk of the course and starter crew.
It's not as if the Manawatu club is any burden on the industry, says Lynch.
Ironically, it owns the track on which the dogs race, the venue has fibre, a key component in RITA's qualifying conditions, and the club has no debt.
Lynch says the points which HRNZ has failed it on are horse numbers and betting turnover.
But Lynch says after canvassing trainers in the area he is confident there would be sufficient numbers to run four or five races, especially with trainers like Michael House and Jay Abernethy pledging to support Manawatu.
Scott Dickson had also ramped up his operation, developing his property to cater for a lot more horses.
"On average we were also getting 19 horses coming from the north for our meetings.
"Manawatu services a certain style of horse - ones who struggle to compete elsewhere. And we provide some variety in the style of racing. "
Lynch says HRNZ's data on turnover naturally reflects its "killer meetings" on Tuesdays which never attracted much betting. The club's performance on its Thursday dates would be on a par with other clubs racing on that day, he said.
But Lynch says HRNZ needs to look further than the raw figures and appreciate the value of keeping harness racing alive in the lower North Island.
"Long term we can look at ways to reduce costs and increase our contribution to stakes."
Lynch says 95% to 98% of the club's sponsorship was captured in one evening each year when $40,000 to $50,000 was pledged by local businesses.
Lynch is keen to advance work on setting up a super club, comprising all the clubs in the CD, which has worked very well in Southland.
"All the clubs support the concept and twice we've voted in favour of it, but it's never happened.
"All we're asking for is to be heard by the board. We just want the chance to race in a way that doesn't cost the industry.
"We didn't expect to be racing the way we were before (with 17 meetings) but we didn't anticipate we'd be cut entirely."
Harness racing has been conducted in the Manawatu since 1893, variously at the Awapuni racecourse, the showgrounds, the Ashhurst domain and from 1959 at its present property in Pioneer Highway.
Our runners this week:
How our trainer rates them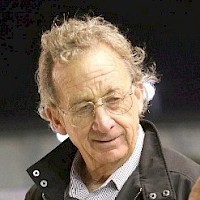 Ray's comments
Wednesday night at Auckland
Race 1: Apieceoflou
6.11pm
"He's really only in the field to get experience. He's not up to the other two at this stage. He's a big, slow maturing horse. He keeps improving without being spectacular but he's a real trier."
Race 1: Captain Nemo
6.11pm
"He's been going well at the workouts without winning. He and Franco Nandor are both nice colts and I expect them to develop into tidy three-year-olds."
Race 1: Franco Nandor
6.11pm
"He's won his last two workouts but has a tricky draw and there are a couple of others in the race who go well. He'll definitely improve with the outing."
Race 4: American Dealer
7.36pm
"I like him as a horse and he's likely to take the most improvement out of his latest trial because of his temperament. He's a laid back individual and looks the best of our lot."
Race 4: Larry Lincoln
7.36pm
"Larry's very fast and he's as forward as the other fella but I don't know how tough he is yet. The draw's a bit tricky."
Race 4: Man Of Action
7.36pm
"He trialled super last Friday and never goes a bad race. We chucked him in the deep end with the bear cats in his last few runs and I think he'll go well in this field. He's on the up and is a much stronger horse now."
Race 7: Copy That
8.56pm
"He's the class horse of the field but he won't be on top of his game yet. I'll be instructing Maurice not to send him on a mission, especially as it's over 2700 metres. He'll still go well but I'm not expecting him to just line up and win. I couldn't label him first-up."