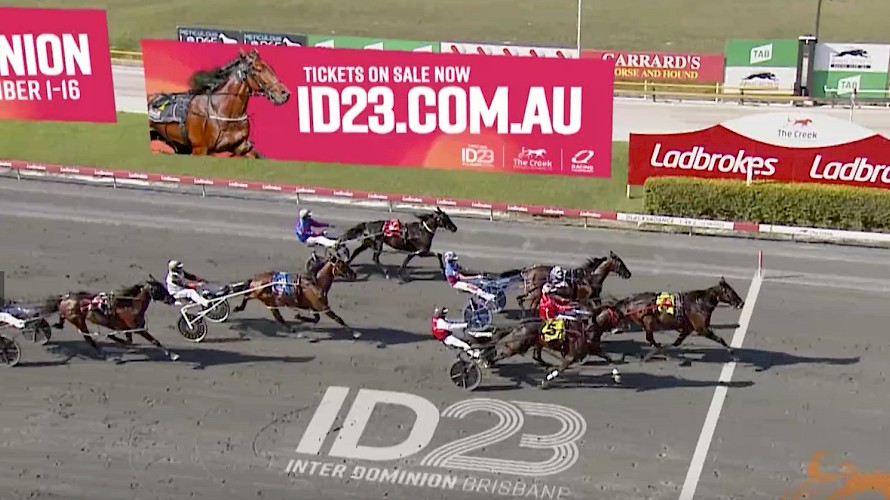 Mark: Captain Nemo drops in grade and needs only average luck to be right there on Tuesday
A significant drop in grade gives Captain Nemo gets his best chance to return to the winner's circle at Albion Park on Tuesday.
Trainer Mark Dux says the horse needs only average luck from the outside of the gate to be right there at the finish.
"He's going well even though the (form) numbers don't reflect it. I couldn't tell you the last time anything went his way. We're overdue for a bit of luck."
Last week, Captain Nemo was left parked out when eventual winner Hy Voltage went to the lead in an up-to-rating 90 1660 and he did well to finish only 8 metres away in fifth place.
Driver Grant Dixon told Dux the horse had to do all the donkey work and would have earned a good cheque with any sort of luck.
Given Nemo's two previous runs were from the second row in even stronger band 5 races, he will enjoy the step back to the up-to-rating 70 grade.
As the highest rated horse in the field on R70, he gets the worst alley, with main danger Midnight Calm (R67) immediately inside him.
"Midnight Calm will more than likely be the leader. We just have to hope that a couple inside him like Luvbite and Offyarocka Crocker come out under him early and make him run a bit. If he finds the lead easily and gets his own way he'll run 1:52 and we won't beat him.
"We'll let them go crazy, go across behind them and come with one run. It would be stupid to go forward. We'd get parked for sure and you don't want to be there when they running 1:52."
Midnight Calm, a 15-race winner, has shown repeatedly he is capable of running that fast. Three starts back he ran a 2.8 metre second to Aroda, who clocked 1:52. Five starts back he was beaten half a head in 1:52.9, from the same gate six he has on Tuesday. And in August he won in 1:52.4.
After four second row draws, he returns to the front row this week.
"But I'm very happy with Nemo. He's done well and I'm just hoping for a bit of luck."

Captain Nemo races at 6.47pm NZ time at Albion Park on Tuesday.
Our runners this week:
How our trainers rate them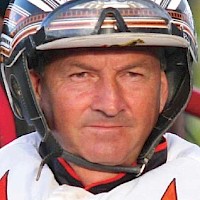 Mark Dux's comments
Tuesday night at Albion Park
Race 4: Tommy Lincoln
9.37pm NZ time
"It was a nice run on opening night considering he'd had only two trials leading in and, for an inkling, Mathew (Neilson) thought he had a sneaky hope of catching the winner. It's going to get harder from here for Tommy because the longer trips don't suit him as much. We can't cross Spirit Of St Louis on Tuesday, he'll lead, but we've got to come out a little bit as Tommy isn't the kind of horse you can drag back. We'll roll out, play it by ear, and hope for some cover. It would be nice to finish top five and keep our points up."
Race 9: Captain Nemo
12.31pm NZ time
"He was KOed into a break 900 metres out last week but we know he's going well so with average luck he'll be right there. It could be a tricky race though because there doesn't look to be much speed so there might not be a lot of pressure. We'll drive him quietly early but if they're going too slowly we might have to make something happen at some stage and put him in the race. He'd be better off outside the leader if they walk."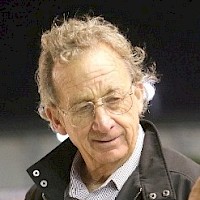 Ray's comments
Thursday night at Cambridge
Race 6: Major Achievement
8.08pm
"He had no chance from a bad draw last time at Cambridge but I can't fault what he's been doing at the workouts since (winning twice). He should get a good trip from the pole and has to be a chance to get some money."
Race 6: Beaudiene Rocknroll
8.08pm
"He hasn't raced since September, when he got worked up after a false start and choked down, so you'd think he'd need the run. He was also only just OK at the workouts last Friday. He tied up on us last time in so he's had his issues."
Race 6: Obadiah Dragon
8.08pm
Scratched.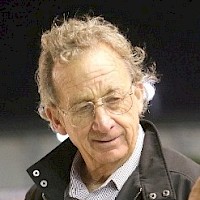 Ray's comments
Friday night at Auckland
Race 2: Leo Lincoln
6.49pm
"I've put blinds on him because he seemed to switch off after he got to the front last week. They went 2:41.7 and it was only his second run for a while so he probably needed it too."
Race 3: My Copy
7.29pm
"Six is a tricky draw so he'll need luck. But you can't fault anything he's done this time in and he made up good ground last start. This field is a lot easier."
Race 3: Onyx Shard
7.29pm
"She's had no chance with the draws and trips she's been getting. From the outside she's going to struggle to get a decent run again but hopefully she'll finish on well."
Race 6: Lincoln River
8.57pm
"He's such a little pro I think he'll manage the step up in class. He lacks a bit of high speed but makes up for it by being very rugged. He's drawn to get a good trip."
Race 6: Simply Sam
8.57pm
"He was held up in the run home last time and a blood I took off him showed he was also slightly tied up which explains his lack of enthusiasm at the finish. I'm hoping he's better this week and, with his speed, if he's sitting on River's back you'd expect him to roll over the top of him."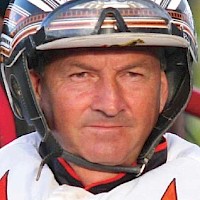 Mark Dux's comments
Saturday night at Albion Park
Race 3: Tommy Lincoln
10.14pm NZ time
"I thought his run on Tuesday was OK. He's drawn similarly (in four) on Saturday night and it would be nice if he didn't get shuffled back this time. We'll come out and play it by ear. I know it's not his best distance but we'll just see how he runs the trip out."
Race 9: Argyle
1.27am NZ time
"I thought he could have won last week if he'd stayed parked. He'll need luck to win this week but he's a realistic place chance. Aardies Flash looks the winner from the inside. He's a nicer than average three-year-old. He can run a bit of time and if he puts the handlebars down I'd prefer not to be parked this time."