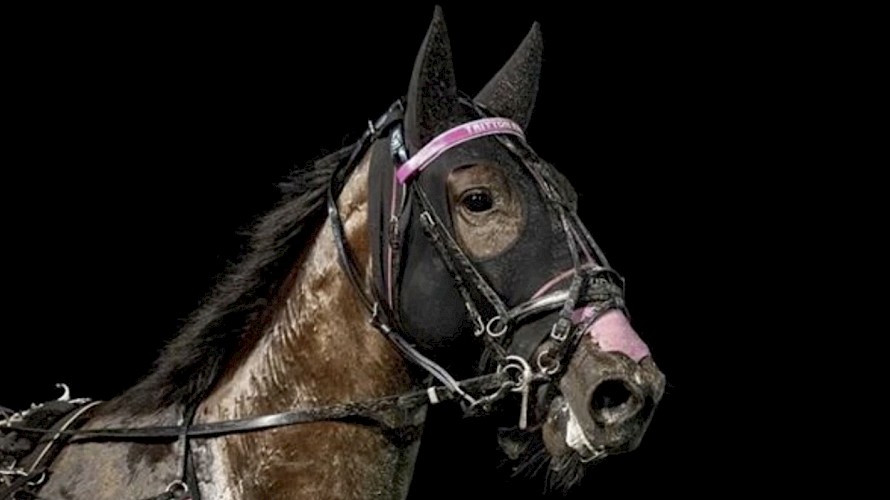 Mark reaches for compression hood to help Tommy settle over longer trip on Thursday
Tommy Lincoln will wear a special compression hood at Albion Park on Thursday to hopefully help him last the 2647 metres.
Lincoln Farms' five-year-old has only five rivals in the early afternoon opening race, which will be run from a stand, a rarity in Queensland.
And, while he has shown he can begin quickly in his only three attempts behind the tapes in New Zealand, trainer Mark Dux acknowledges there is a real query over whether he can run longer trips.
The keen-going pacer failed in each of his three 2700 metre starts at Alexandra Park, admittedly against far stronger rivals, the reason Dux has reached for the new headgear.
"I'm going to try him in a Hidez compression hood, which goes over his ears, to see if he'll settle a bit more and that will help him run the trip."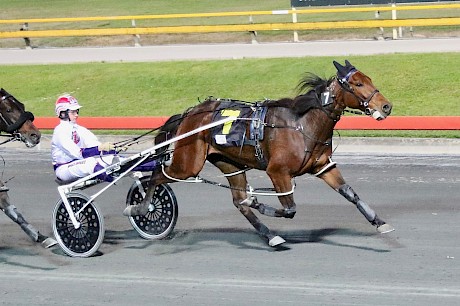 Angus Garrard drives Tommy Lincoln again on Thursday. PHOTO: Dan Costello.The hood, made by Australian company Hidez which also markets full body compression suits, is claimed to help promote calmness and focus in nervous, unsettled, or anxious horses.
Hidez promotional material says it applies compression to acupressure points, the temporomandibular joint (TMJ), and endorphin release points in the horse's head and poll.
The compression hood with ears has the entire ear area lined with 3mm neoprene to reduce sound.
"He wore the hood when I trialled him last Friday and he seemed good with it on.
"We've always tried to keep him to the shorter trips, and the longer trip is a bit of a worry, but the only way to find out is to race him. He may not handle it."
Redcliffe Cup target
Dux says Tommy needs to run from a stand on Thursday to enable him to tackle the A$106,000 Redcliffe Gold Cup (2613m) on June 25.
"He needs to have had one stand start in the last eight months to be eligible for that race, which I thought would be a good option for him because he'd probably be in front.
"The races at this time of year get harder and harder and if we think he's in trouble at the distance we'll switch to plan B and target slightly easier races."
Thursday's race is one of the easiest Tommy has struck for a while with three far lower rated horses on the front and two others sharing the 20 metre back mark with him.
Of those on the front tape, only former Kiwi Another Statement looks a threat. The other two can't win, says Dux, one his own horse Sweet As was entered only to ensure the race got off the ground.
Captain Crusader gets closest to American Dealer in last year's Queensland Derby.Fellow 20 metre marker Captain Crusader is definitely the one to beat, says Dux.
The Sydneysider is in good form, won a 2138 metre stand start trial at Albion Park on May 31, and last Saturday night finished a close third behind Infatuation and Another Statement in a 1:53.2 mile rate.
Captain Crusader showed he could run out a strong 2680 metres when runner-up to Lincoln Farms' American Dealer in last year's Queensland Derby. And he filled the same placing behind the Dealer in both the South East Derby and Rising Sun Consolation.
It's been a month between runs for Tommy because of the drenching the state has had but Dux says he's not far off the mark.
"I would like him to have missed no work but he showed he was going well in last Friday's trial."
Taken to the early lead over 1660 metres, Tommy Lincoln then trailed former Kiwi The Honey Queen before she in turn handed up to gun pacer Spirit Of St Louis.
That's the order in which they finished, Tommy only 5.7 metres from the winner who paced a slick 1:53.7 mile rate, with closing sectionals of 55.9 and 26.6.
"It was a pretty nice trial."
Dux is hoping Tommy can get the trip on Thursday because, if he begins as fast as he did when beating stablemate Copy That in the 2020 Summer Cup (stand, 2200m) at Alexandra Park, he will give a big sight.

Tommy Lincoln races at Albion Park at 1.05pm NZ time at Albion Park.
Our runners this week:
How our trainers rate them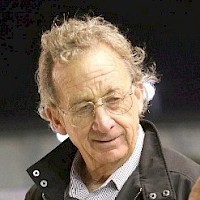 Ray's comments
Thursday night at Cambridge
Race 2: Next To Me
5.50pm
"He's starting to put it together and looks a serious chance. He's gone some nice races. He was entitled to run last there one night (when badly checked) and finished fourth so he's tough enough. He should get every chance from the draw."
Race 2: Whiz On Bye
5.50pm
"I don't think there's much between him and Next To Me. He's pacing much better now and he was quite good in the last of his three workouts. I hope they can both run in the money."
Race 3: Riverboy Ben
6.15pm
"The second row draw is awkward for him over only 1700 metres - obviously he'll get back. I think he's a horse who will need a trip and he's not likely to get one from there. He'll need to be lucky."
Race 7: Riverman Sam
7.55pm
"I think he's the best horse in the race and I don't see why he can't do it again. The 2200 metres won't worry him. He's no slug, he's got speed. I got him home in 27.2 when he won over 2700 metres."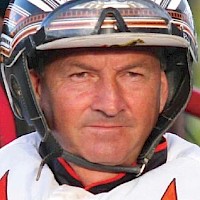 Mark Dux's comments
Friday at Albion Park
Race 6: Captain Nemo
6.07pm NZ time
"It's a pretty strong field - every bit as good as last week, maybe stronger - and while he's starting to get back to where he was, he's not quite there yet. We'll come out steady on, get into the running line, and play it by ear."
Saturday night at Albion Park
Race 1: Tommy Lincoln
7.15pm NZ time
"He's first emergency so I'll give him a week off to freshen up and then start again. I don't know whether he just had an off night last week or if the 26.6 first quarter played into it. That other horse was in our face the rest of the way too."