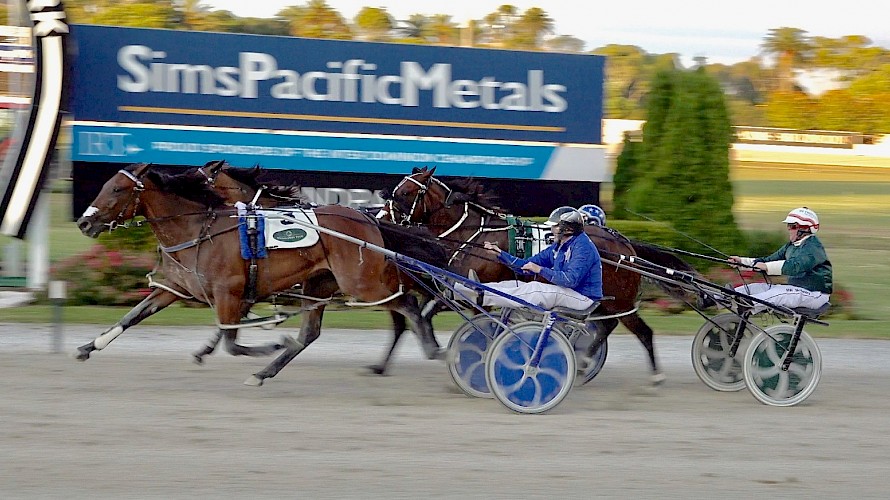 Maurice: Copy That oh so brave in the cup but he just wanted to keep charging
"He would have won it for fun if he'd led. Man he was brave."
Driver Maurice McKendry's summation of Copy That's close third in tonight's $196,000 Woodlands Auckland Cup only served to confirm that while he didn't win, his was the run of the race.
Copy That's chances of leading evaporated within the first 200 metres of the cup when, despite beginning well and holding Amazing Dream, he was crossed by Spankem with driver Natalie Rasmussen flapping the reins furiously at her charge.
Another 200 metres later McKendry found himself three deep on Copy That when Spankem handed up to Mark Purdon on stablemate Amazing Dream.
It looked curtains for Copy That when 400 metres further on a third All Stars' runner Ashley Locaz whistled round and was gifted the top, relegating the Lincoln Farms' star four deep.
The All Stars' musical chairs continued soon after when Rasmussen came around again to retake the lead on Spankem, Copy That escaping being hopelessly hemmed in when Tony Herlihy eased Gambit, allowing McKendry to get out 2000 metres from home.
"When I got off the markers I tried to get him going as quietly as I could but he just wanted to keep charging," McKendry said.
"He was just too strong … If he'd relaxed a wee bit earlier …"
Despite having no cover for the final two laps, Copy That still dug deep in the home straight, going down by only a neck and half a length despite being squeezed up in the final stages by the two All Stars' runners.
"I got tightened but I didn't have to stop driving, I still had plenty of racing room," said McKendry when approached by the stewards inviting the camp to view the film.
The merit of Copy That's performance was underlined by the time winner Amazing Dream ran, the 3200 metres cut out in a sizzling 3:56.5, 2.9 seconds faster than Self Assured took to win the race last year. Only Dream About Me has gone faster in the cup, clocking 3:55.4 in 2016 when the race reverted to a standing 3200 metres.
Trainer Ray Green was amazed to see his little fighter come again at the finish, making ground on the first two in the last few metres.
"It's just unfortunate he got hung out to dry so far from home. But there's no doubt in my mind it was the run of the race."
Green also marvelled at the rare recovery rate of Copy That. "He's pulled up really well and will head next to the Flying Mile at Cambridge next Friday."
Only after that race will Green and owner Merv Butterworth decide whether to have a shot at the A$1 million Miracle Mile at Menangle outside Sydney on March 6.
"He'd need to be winning at Cambridge. If he can't beat then here, there's no point in going over there to take on King Of Swing and the others."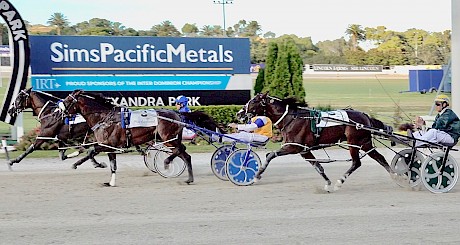 American Dealer tries his hardest but he's run out of juice after a tough trip in the Harness Million as Aladdin pounces from the trail to beat Shan Noble.Green also had to settle for third in the $200,000 Harness Million with American Dealer whose performance was excellent from the outside of the gate.
"Both horses have gone great. I was just hoping for better trips."
Driver David Butcher was forced to drop back to the tail on American Dealer but made a big run round the field to park at the 900. While he fought doggedly in the straight, he had no answer to the All Stars' pair Aladdin, who trailed before grabbing pacemaker Shan Noble by half a neck.
"David said he just flattened out the last 50 but he was entitled to do that," Green said.
Our runners this week:
How our trainers rate them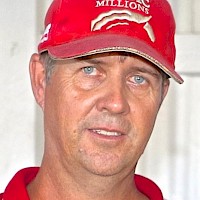 Al's comments
Tuesday at Albion Park
Race 6: Bondi Shake
7.17pm NZ time
"It's a very good race, the hardest he's tackled, and if he can run a place he'll be doing well. I'm really interested to see how he goes because he's improving all the time and hopefully he can step up again."
Race 7: Larry Lincoln
7.57pm NZ time
"Larry got away on us a bit over Christmas but we've worked him a bit stronger since. He's up to them but, from the draw, he'll get back. We'll drive him for luck. If the pace is on, he'll run on. If they walk and sprint, it will make it tough."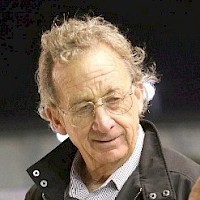 Ray's comments
Thursday night at Cambridge
Race 2: Themightyserina
5.58pm
"One the second row is probably a good draw for her. Hopefully from there she can get a good trip and run into a place."
Race 4: Brodie Lindenny
6.48pm
"If he can get away a bit quicker than last time from the pole he could finish a lot closer. He won't be setting the world on fire but he's honest enough."
Race 5: Brian Christopher
7.13pm
"He led easily enough when he drew one at Palmy so hopefully he can do that again. That suits him as he's not a sit-sprinter, he's better when he can roll along a bit."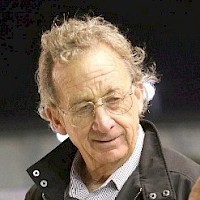 Ray's comments
Friday night at Auckland
Race 7: Argyle
9.09pm
"He looks our best early runner. He's a big, powerful boy and from the one draw looks to have the best chance of our three on Friday night."
Race 7: Sugar Apple
9.09pm
"You can't fault what he's been doing at the workouts and trials. He's a neat little horse and I'm picking he'll go a good race. Drawing wide will inconvenience him a bit. He'll go back and hopefully get home really well."
Race 7: Simply Sam
9.09pm
"He's an improving horse, I like him a lot. I think he'll be the big improver. If Argyle holds up from one, and he can sit behind him, he won't be far away."
Race 9: Major Grace
9.58pm
"Seven is a tough draw for her. If she'd drawn in closer I'd have been happier. But she's a nice filly and won't be far away."
Race 10: Captain Nemo
10.22pm
"He hasn't got the greatest record at Auckland. He tends to hit a knee going that way. He was good the other day at Cambridge. If he doesn't pummel his knees he shouldn't be too far away."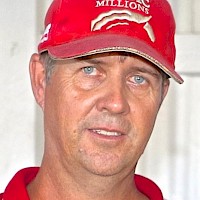 Al's comments
Friday at Albion Park
Race 3: Bondi Shake
4.03pm NZ time
"It's a nice race for him and he'll be hard to beat. He's come through Tuesday's run as good as gold. That race was brutal. He was a little weak at the finish but that's the quickest he's gone. It's not an overly strong field."
Saturday night at Albion Park
Race 3: Northview Hustler
9.35pm NZ time
"The draw's not a bad thing as he's still following speed. If he trails Watch Pulp Fiction, he wins, but it's more likely he'll be three fence, in which case he can run second. He's trained really well this week."