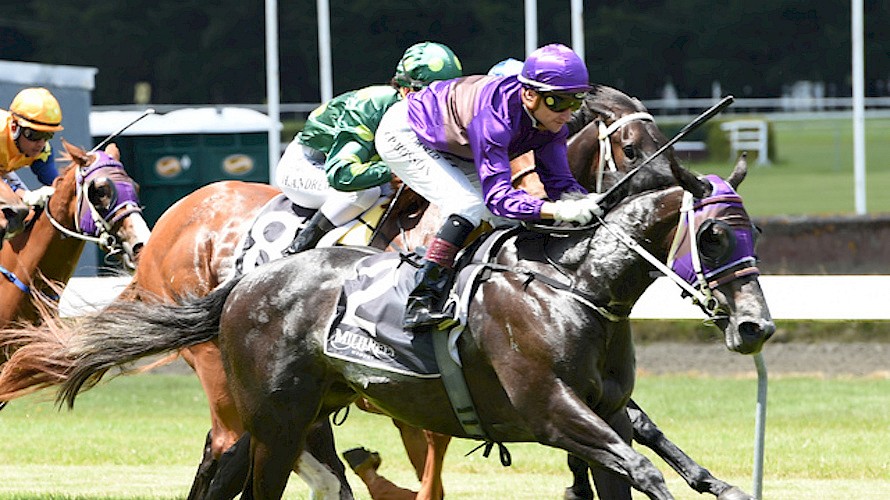 McAlister asks the question about Platinum Volos - what will his answer be on Saturday?
Part-owner Neville McAlister admits Platinum Volos is in the "no idea" category and he's hopeful rather than confident the horse can show something like his real ability at Trentham on Saturday.
With a form line of 50Px0, against a number of in-form rivals, you might expect he'd be at 50-to-one in the last race but the bookies showed him plenty of respect today opening him a $10 fourth favourite.
That could only come from his fresh-up run at Waverley late last month when he was never closer than three wide yet still finished only 3.4 lengths from the winner Just a Small Ransom.
"It was a poor ride that day and the run was better than it looked," says McAlister.
Trainer Lisa Latta will tell you they simply went too fast for the four-year-old that day, when, having his first race for nine months the slow 9 footing didn't help him.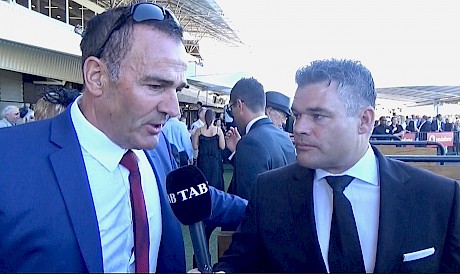 Neville McAlister … hopeful of a better run at Trentham.With plenty of rain about this week, and another 8ml forecast this afternoon, Trentham's current heavy 11 rating will be much more to his liking.
But even with a new rider aboard tomorrow, and Madan Singh claiming down 2kg to 56.5kg, McAlister is wary about the horse and says he won't be holding his breath.
"Hopefully we'll see a better effort but I'm not sure how honest he is. We'll probably need a couple of runs to find out but he'll need to show us something pretty soon."
McAlister can't help remember what promise the horse showed as a three-year-old when, after winning with a leg in the air at Wanganui, he flew from last at Trentham to beat Divine Power in the Wellington Guineas Trial, clocking 1:09.7 for the 1200 metres.
So what went wrong that in his next 12 appearances at the races, over 19 months, he has failed to reproduce that form?
In a nutshell, Platinum Volos, consistently well backed, started being tardy out of the gates then refused point blank to jump out of the gates.
"There had to be something wrong with him," says McAlister.
"Perhaps he had a torn muscle deep in his chest that was hurting him because he simply didn't wan't to run. He'd just stand in the gates."
After being twice banned and being ordered to pass repeated trial and jumpout tests, when he has used a blindfold, the horse seems to have finally got out of that habit.
"He's still not overly keen on getting loaded but at least now he's flying the gate.
"I think he's just a bit soft and, as I say, how genuine he is we don't know yet."
Latta reports Platinum Volos has continued to work well and says the step-up to 1400 metres will be a big help on Saturday.
From gate seven, he should get every chance to start answering McAlister's question.
Our runners this week
Saturday at Trentham
Platinum Invador, Platinum Dubai, Princess Amelie, Johnny Lincoln, Lincoln Dreamer, Platinum Bordeaux.
Our runners this week:
How our trainer rates them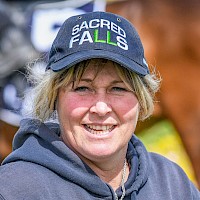 Lisa's comments
Thursday at Woodville
Race 2: Ajay Lincoln
"He has a wide draw but will come in a lot when the ballots come out. The track looks like it will be more suitable, in the dead range. It will be good to get this race into him and then step him up to a middle distance as Robbie has always felt he would be better over a longer distance. I am expecting a far better run on an improved track."
Race 3: Lincoln Star
"He has trained on well since his good run at Hastings. The outside draw doesn't help but we will be positive, go forward, and try to get some cover. He has continued to work well and, with luck, he should be in the finish."