Menangle trial confirms Make Way has come up a treat for Ants and Sonya
Make Way trialled so well at Menangle yesterday, he'll go straight to the races on Tuesday for the start of what trainers Sonya Smith and Anthony Butt believe will be a big season.
The original plan was for Make Way to trial twice before opening his four-year-old campaign but the colt performed in "super" style over a mile.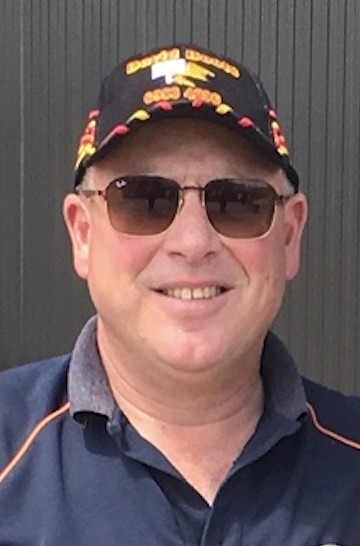 Anthony Butt … now training a big team for leading Australian owner Emilio Rosati.Driven quietly by concession junior Ryan Sanderson, Make Way settled four deep on the markers in a nine-horse field and was not eased out into the running line until well into the home stretch.
Sanderson kept Make Way behind eventual winner Masons Delight all the way down the straight, and never pulled out, finishing hard on his back.
The winner clocked 1:54 flat, closing in 55.2 and 27.1.
"I can't believe how well he's come back," says Butt. "He's done great with the break - he's filled out in his arse end and his coat is like silk. He's really spot on, I couldn't be happier with him, and it looks like it's all systems go for a big year.
"There's a good race for him here next Tuesday and they go that fast at the trials we may as well race for money."
Make Way, who last raced in Queensland on July 20, starts his new campaign on a national rating of 68 after a terrific three-year-old season with Smith and Butt when he won six races.
The season was also a big one for Butt who in August drove two Breeders Crown winners, Ultimate Stride and Liberty Stride, for leading owner Emilio Rosati.
Last week Rosati appointed Butt as his No.1 trainer in New South Wales, after his private trainer Noel Daley returned to the United States, swelling his barn by 20 well bred horses, with another 10 waiting in the wings.
Our runners this week
Friday night at Auckland
Copy That, American Dealer, Captain Nemo, Bondi Shake, Apieceoflou, Revitalise, Tommy Lincoln.