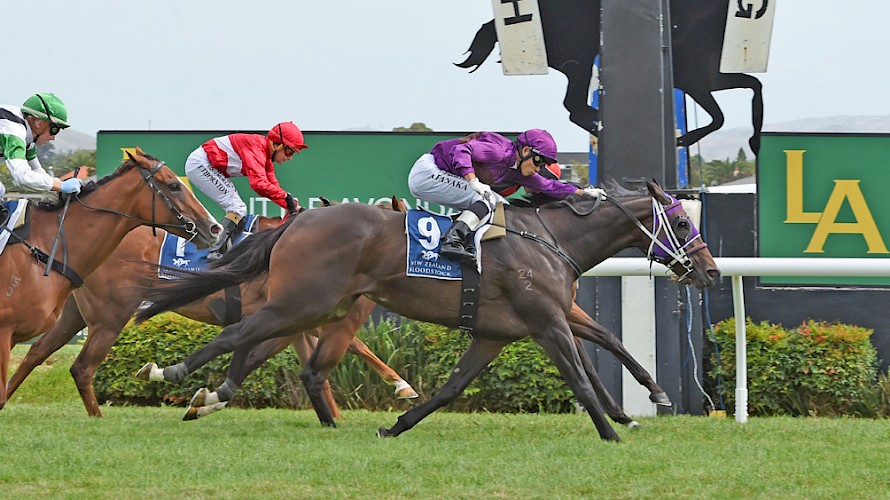 Miss Oahu says mahalo for rock hard track at Woodville on Sunday
A good 2 track at Woodville on Sunday could be just the conditions Miss Oahu needs to score an overdue win.
The Pins six-year-old mare doesn't have the greatest winning strike rate, but her record of just two wins from 23 starts is more a reflection of her hatred of getting her feet wet.
It's no coincidence that her favourite track is Hastings, where she has racked up a win and five placings because of the regular better footing. Her only two failures there were in slow and heavy ground.
Woodville is also a kind track to Miss Oahu. She broke maidens there in January of last year - on good 2 ground - and ran second at her last visit when it was a dead 4 when she ran into subsequent Pegasus Sprint winner Casaquinman.
On Sunday she has to contend with the outside gate of the nine runners but trainer Lisa Latta says she has the speed to go forward and cross them.
At her last start she could not get on the front end after being tightened at the start, settling fifth in the running.
But when rider Robbie Hannam was able to clear heels at the 200 she really stretched out late, unleashing easily the fastest last 600 metres in the race of 34.62 to get within half a length and a long head of winner Euka Lady.
"She worked very well on Wednesday and will like the good conditions she will strike,'' says Latta. "If she runs as well as she did at Hastings last time she will be hard to beat. She's racing well and deserves a turn.''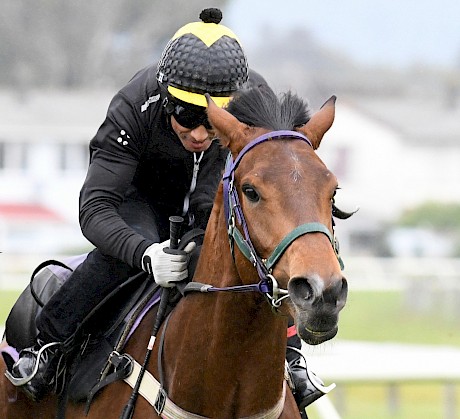 Master Lincoln … has been disappointing with only one win from nine starts but gets a top jockey in Sam Collett on Sunday. PHOTO: Royden Williams.Stablemate Master Lincoln, on the other hand, "needs to front up" in the sixth race, says Latta.
"He's been disappointing but I might have backed him up a little too soon last time.'' The horse's Otaki failure came only 11 days after he ran a bold second at Wanganui.
"He's better with his races spaced a bit.''
It will be 27 days since the Mastercraftsman four-year-old's last start when he lines up on Sunday and Latta says the horse worked well on Tuesday.
"He strikes a very even field and if he can perform up to his run at Wanganui he is capable of featuring in the finish.''
Latta has engaged top jockey Sam Collett this time, suspecting Madan Singh was not strong enough for the horse at Wanganui.
"But Woodville is very firm and, while the track has a great sole of grass on it, a shower of rain would not hurt.''
Our runners this week:
How our trainers rate them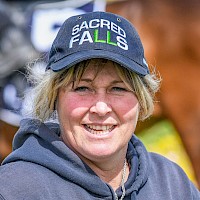 Lisa's comments
Wednesday at Hastings
Race 5 & 7: Platinum Appeal
"She hasn't been 100% in her action in the last three or four days and we have some foot issues to sort out. She won't be running. We'll wait for Palmy next week.''
Race 6: Authentic Charm
"I have chosen to back her up as this will be one of the last good tracks we will get - it's a dead 4 today. We've got the in-form Zinjete Moki who claims 2kg down to 54.5kg. She meets a small line-up and this looks like a nice race for her in her last run for the season.''
Race 8: Lincoln's Gal
"She has come through her last start at Woodville very well. She beat herself that day when she missed the kick and ran home very well. With the rating 65 having being split, it means she meets a small but even field. From the good draw Jonathan Riddell should be able to possie up and be right in the finish.''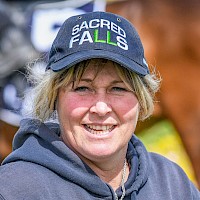 Lisa's comments
Saturday at Trentham
Race 7: Platinum Rapper
"She galloped really well on Thursday and has progressed very well since her last run. The big, roomy track suits her and the conditions won't worry her so I'm confident she's a big chance."
Race 8: Lincoln Fury
"I don't want the track too heavy for him. I'll wait until race morning to see how it is and what's scratched but we may wait for Wanganui next Saturday. His work has been good but he just may be coming to the end of his preparation.''
Lincoln light
News in brief
GREEN FIBRILLATES: Lincoln Green had an atrial fibrillation at Otaki on Thursday and will need a vet clearance before racing again. The horse raced keenly early but gave ground quickly near the 600 metre mark and rider Robbie Hannam did not persevere with him in the run home when he suspected there was something amiss.