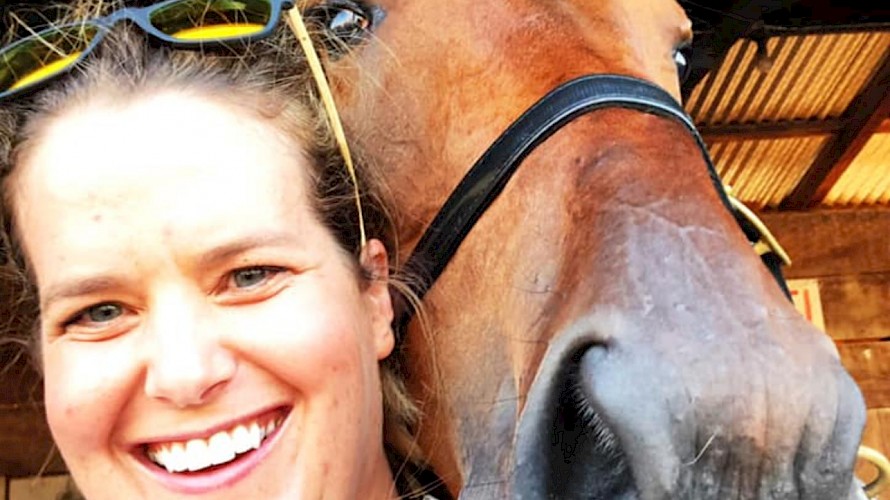 Mitchell No. 1 fan of Sir Lincoln after Lady Cherokee's professional debut
Trainer Todd Mitchell is fast becoming a fan of the stallion Sir Lincoln.
Mitchell trains three-year-old filly Lady Cherokee, an impressive debut winner at Cambridge on December 28, giving Sir Lincoln back-to-back winners after Liberal Arden scored one race earlier.
Mitchell wasn't surprised that Lady Cherokee won her first start given she had scored in four of her five workouts and trials.
But what did stun him was just how professional Lady Cherokee was in her first serious test.
"It was such a professional performance from her,'' says Mitchell. "She surprised me with the speed she showed to lead early, then she did a lot of work to hold out Herlihy's one (Golden Quest), then she took a trail when Mango came round (on Silvia).
"And she picked them up really easily in the run home.''
Even Lady Chrokee's closing sectionals came as a nice surprise to Mitchell, her last 800 in 58.2 and 400 in 27.9 giving her a very creditable maiden winning time of 2:42.5 for the 2200 metres, a feat commentator Aaron White noted in describing her "as something special".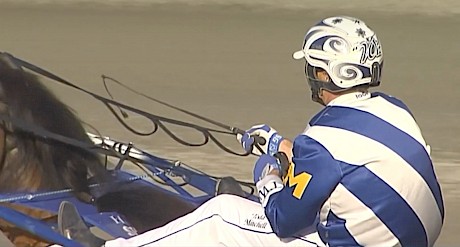 Todd Mitchell pulls up after Lady Cherokee's sparkling debut win."She's been an ideal horse from the start but she'd never run any time at the trials and I'd never put the acid on her to know how good she was.''
Mitchell tipped Lady Cherokee out into the paddock after her qualifying win on July 1.
"She needed a bit of a break and had a couple of months out. She put a bit of weight on too which has taken a while to get off.
"There's such a lot of improvement in her - she'd had only two quiet workouts this time in - and she's a lovely gaited horse.
"I've got a full sister to her who is a two-year-old and has never been a problem since she was broken in. I wouldn't mind a few more Sir Lincolns.''
Sadly, says Mitchell, Lady Cherokee's breeders and owners lost their latest Sir Lincoln, a colt out of their mare Cherokee Franco within 20 minutes of it being born.
Cherokee Franco's first foal, by Real Desire, Cherokee Warrior, won four races with Mitchell before his sale to Australia.
Every foal they've bred since has been to Lincoln Farms' stallion Sir Lincoln, not surprising when you consider Lady Cherokee's part-owner Adele Chester used to help out Lincoln Farms with its broodmares when it was based at Kumeu.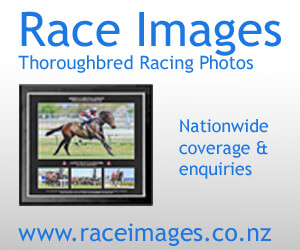 Sir Lincoln Top 10
Did you know…
1. CUP DAY BIRTH: It was preordained Sir Lincoln would be a headliner when he was born just hours before the 2006 New Zealand Trotting Cup at Addington. Three years later to the day, and almost the hour, he annihilated his rivals on the same course in the Sires' Stakes Final.
2. AGE NO BARRIER: In his second last race start, at the age of six, Sir Lincoln paced the fastest 1700 metres in New Zealand history, 2:00.5, beating Gold Ace and clocking a mile rate of 1:54 at Alexandra Park. Champion pacer Elsu held the previous record at 2:01.1.
3. ON THREE LEGS: Sir Lincoln ran his last race virtually on three legs, when second to Terror To Love in an Interdominion heat at Auckland. He had to be pulled out of the Melbourne series, and retired, when found to have a subluxated pastern joint - basically his ankle joint was dislocated.
4. SWIFT GOLDEN MILE: Sir Lincoln's fastest mile was recorded in the 2012 Group III Golden Mile at Menangle in Sydney when he was nosed out by Captain Joy in 1:51.4. He was known by the name Lincoln Royal in Australia.
5. AT THE REINS: One for the trivia fans - how many drivers did Sir Lincoln have in his 57-start career? Maurice McKendry was Linc's pilot throughout his career but he was MIA four times when the horse was handled by James Stormont, Ken Barron and Blake Fitzpatrick (twice).
6. WINNERS KEEP COMING: In only his third season with runners on the track, Sir Lincoln has already sired the winners of 30 races despite having limited numbers to represent him. Last season in New Zealand alone he had 16 winners from only 39 starters and this term he already has six winners from just 18 starters.
7. SOMEBEACH SOME RAP: Breeding buffs made a beeline for Sir Lincoln after superstar racehorse and stallion Somebeachsomewhere had to be put down with cancer. Sir Lincoln is 7/8th bred on the same cross as Somebeachsomewhere - by Mach Three out of a Beach Towel mare who is in turn out of a Cam Fella mare.
8. DISCOUNT FOR LOYALTY: Broodmare owners are returning to Sir Lincoln in droves. Taken by the attractive foals he is leaving, many book straight back to the Alabar-based sire and take advantage of Lincoln Farms' loyalty scheme which cuts his service fee in half to just $1250 plus GST.
9. TIME BEST FRIEND: Sir Lincoln's progeny are mirroring the sire's own start on the racetrack, benefitting from a little time to mature. The best the horse himself could manage as a two-year-old was one third from four starts but he was a different animal at three, winning four of his first five starts.
10. MEGASTAR'S FREAK DEATH: A freak accident claimed the life of valuable broodmare Lincoln's Megastar, a full sister to Sir Lincoln. The mare, who opened her career with a nine and a half length walloping at Auckland, was retired after six wins, but left only one foal. She was killed when crushed by a fallen tree in a violent storm. Woodlands Stud has another full sister in two-year-old Moonlighting who is in training with Ray Green.