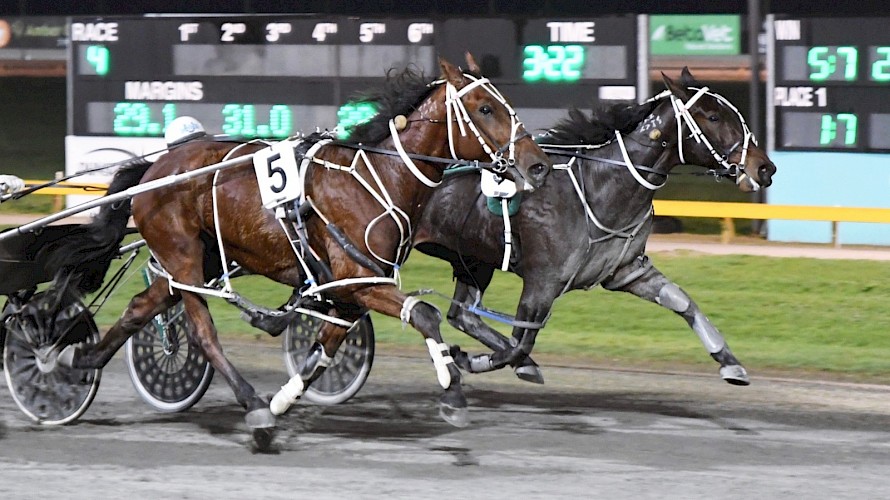 Monika's thank-you text caps memorable win by Riverman Sam for owner-breeder
If Phil Cook needed any reminding why he races horses, the message that arrived this morning from Lincoln Farms' junior driver Monika Ranger underlined it.
"She sent me a lovely text thanking me for letting her drive Riverman Sam," said Cook still buzzing after the horse's electrifying last 100 metre dash to victory at Cambridge.
"My wife Delia reminds me how ridiculously expensive horses are and how we could have bought another house if we didn't have them. But you've got to have things you enjoy in life and I like the industry and the people in it."
Cook, under his Philadelphia Racing banner, has five horses with Ray Green at Lincoln Farms, including three yearling fillies, and is pleased to be involved with the operation.
"I think John Street is great for racing. He's a very generous man getting people involved in his syndicates."
Cook, who has known Lincoln Farms' business manager Ian Middleton for 40 years and sat on the Auckland Trotting Club board for eight years, says he attends most meetings at the Park and likes to have horses running when he does.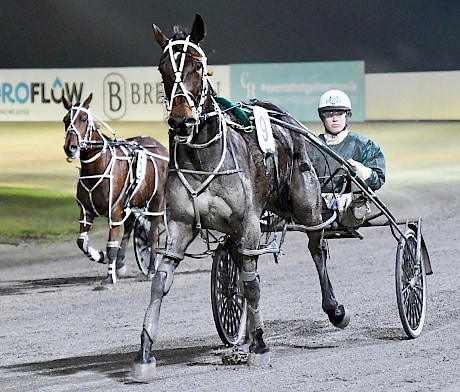 Monika Ranger brjngs Riverman Sam back to scale. PHOTO: Chanelle Lawson.Winning at Cambrdge was also a thrill - "you can never have too many wins. It's nice to get the first win on the board with Ray and Monika did really well."
Riverman Sam, who went through a bad patch after three wins with Steve and Amanda Telfer, was obviously improving again, he said.
Cook is now hoping Green can also get the best out of Riverboy Ben, who had his first start for the stable on Friday night, and he is looking forward to seeing yearlings Rivergirl Gwen, Im Not The Maid and Always B Alice going through their paces.
Cook has lost count of the number of wins he's had in the 36 years since his first, River Lady, bagged three races before being sold to Australia.
But he will never forget his best pacer Ideal Alice, one of four mares he is now breeding from.
Ideal Alice won three races here with Tony Herlihy and another 17 with Gary Hall in Perth where she won the Group I Mares' Classic at Gloucester Park in 2017, boosting her bankroll to more than $434,000.
Ironically, Ideal Alice was the first foal of Bonsoir, who never got to the races for Cook because she had an asthmatic condition.
Likewise, Ideal Alice's first foal proved disappointing, Art Major three-year-old Major Thomas "full of blue blood" but now going round for Derek Balle only to give his daughter Neita practice.
"I'm hoping Alice will leave something. She's out at Alabar now in foal to Lazarus."
Cook, who says he has always been a keeper-breeder rather than a seller, moved to 20ha at Clevedon 25 years ago, living on the river, hence his racing moniker River.
And while he has enjoyed looking after and patting his animals, at the age of 75 he has now shed the responsibility.
"I've moved all the horses off now and last week I leased out the property to a grazier to manage the cattle.
"I'm trying to retire but have been busy with a number of projects. I want to go fishing for a change and play some golf."
But, sorry Delia, the horse bills will keep coming.
Our runners this week:
How our trainers rate them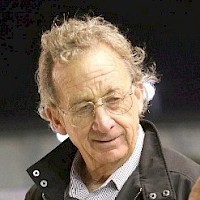 Ray's comments
Thursday night at Cambridge
Race 2: Next To Me
5.50pm
"He's starting to put it together and looks a serious chance. He's gone some nice races. He was entitled to run last there one night (when badly checked) and finished fourth so he's tough enough. He should get every chance from the draw."
Race 2: Whiz On Bye
5.50pm
"I don't think there's much between him and Next To Me. He's pacing much better now and he was quite good in the last of his three workouts. I hope they can both run in the money."
Race 3: Riverboy Ben
6.15pm
"The second row draw is awkward for him over only 1700 metres - obviously he'll get back. I think he's a horse who will need a trip and he's not likely to get one from there. He'll need to be lucky."
Race 7: Riverman Sam
7.55pm
"I think he's the best horse in the race and I don't see why he can't do it again. The 2200 metres won't worry him. He's no slug, he's got speed. I got him home in 27.2 when he won over 2700 metres."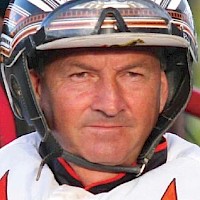 Mark Dux's comments
Friday at Albion Park
Race 6: Captain Nemo
6.07pm NZ time
"It's a pretty strong field - every bit as good as last week, maybe stronger - and while he's starting to get back to where he was, he's not quite there yet. We'll come out steady on, get into the running line, and play it by ear."
Saturday night at Albion Park
Race 1: Tommy Lincoln
7.15pm NZ time
"He's first emergency so I'll give him a week off to freshen up and then start again. I don't know whether he just had an off night last week or if the 26.6 first quarter played into it. That other horse was in our face the rest of the way too."