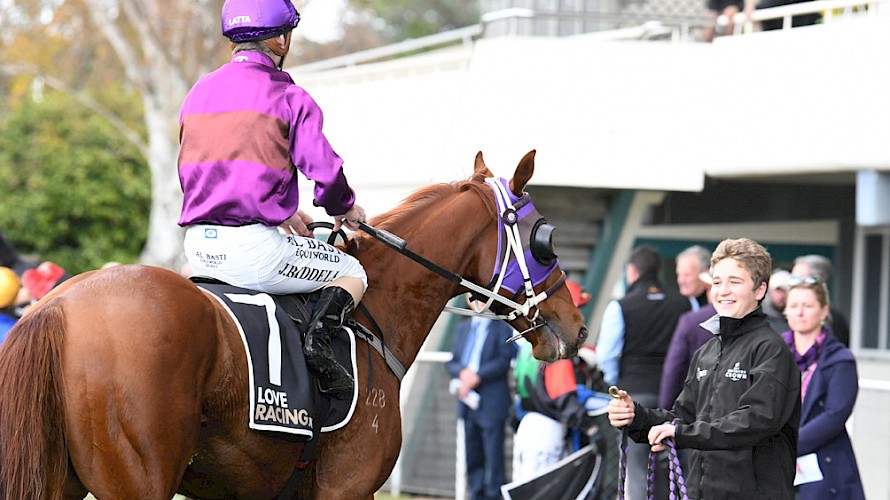 Morning drenching leaves Awapuni very heavy and raises little doubt on Lincoln Hills
Lincoln Hills is in top form but trainer Lisa Latta says he's a risk in the conditions he will face at Awapuni on Saturday.
Palmerston North was drenched by 35 ml of rain this morning and Latta says if the meeting had been scheduled for today it probably would not have been held.
"It's been terrible here and there are puddles on the track. They'll be gone by Saturday but the track will be very, very heavy, much worse than he's ever raced on.''
The forecast for the next few days is looking better but Latta says it will be a real test for the horses and she worries Lincoln Hills could be found out.
The four-year-old looked very promising when running away to score by two and a half lengths at Awapuni on May 18, despite being held up early in the run home.
But while the conditions were rated a heavy 10 that day, they didn't restrict his good galloping action which he has also used to good effect on dead and even good ground.
The Awapuni track was already rated a heavy 11 before the downpours this morning so just how deep and holding it will be on Saturday is anyone's guess.
"But he is thriving at the moment, he still has a great coat on him, and he is enjoying having his races spaced.''
Latta found the key to the All Too Hard gelding earlier this season when she restricted his runs to about one a month, with immediate effect.
"He galloped very nicely yesterday morning, he goes well at Awapuni, and he has drawn in the right place to be right in this - if he handles the track.''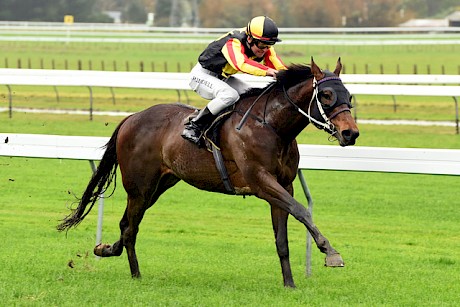 Manhattan Street … has won only one race since this six and a half length romp in the Ryder Stakes in 2016.That's one thing that Lincoln Farms stablemate Manhattan Street will do in the fourth race - all four of his wins have been in heavy 11 ground.
But after winning his first three straight as a two-year-old, including the Ryder Stakes, Manhattan Street has been disappointing, winning only one of his next 22 starts.
Latta has been mixing up his work in recent weeks and has even resorted to jumping him, a role in which he is very proficient.
"He got the first part of his jumping ticket last week.''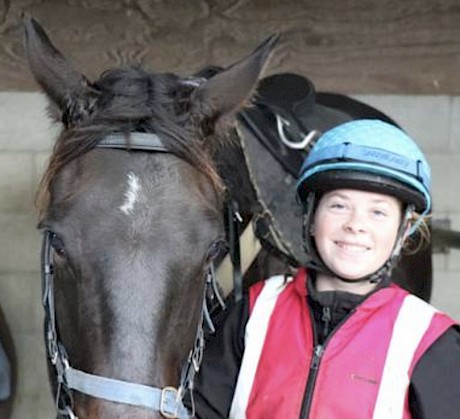 Bridie Ansell with her first winner, Dr Watson, at Trentham.Latta was disappointed with the five-year-old's first-up run at Wanganui 12 days ago, when eighth, over 1200 metres.
"But he had done a lot of work heading into it and he may be looking for more ground now, which he gets on Saturday.
"He is racing out of his class but a light weight will help him. Bridie Ansell will claim 4kg, down to 50kg.''
Ansell is a real rookie among the riders' ranks, having only just started her career.
But from just three rides, she has already posted a winner - Dr Watson at Trentham last Saturday.
Our runners this week:
How our trainers rate them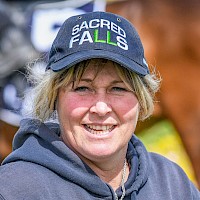 Lisa's comments
Thursday at Otaki
Race 1: Lincoln Dreamer
12.16pm
"I've had to run him out of his class as he's been struggling to get a start but he gets in with a nice weight advantage here. This is his first start over ground, which the jockeys have been saying he needs, and his work has been strong. While it is a big ask first time over ground, he needs to show something to warrant carrying on with him. Leah Hemi will ride from a nice draw of three." Update: Scratched.
Race 4: Lincoln Raider
2.01pm
"He has drawn four with Jonathan Riddell to ride. We were reluctant to put a claimer on him as he didn't jump out of the gates at Hastings. He went a great race last start with Jonathan on and would have won had he not been unlucky up the straight. He has continued to train on well and I expect him to be in the finish with a clear run." Update: Scratched.
Race 4: Platinum Rapper
2.01pm
"She gets in at a nice weight with Sam O'Malley's 3kg claim. She galloped huge this morning, and has run some of her best races at Otaki. If we get the rain that's forecast I expect a very bold run."
Race 5: Platinum Bordeaux
2.36pm
"There's a fair bit of rain in the forecast so her 15 draw shouldn't be too much of a concern as the inside will be off pretty quickly. Her best runs have also been when she's gone back and finished it off. She is certainly a much stronger mare this time in after a decent break. She trialled up well at Foxton four weeks ago and I expect her to be doing her best work at the finish. Hazel Schofer will claim 2kg."
Race 9: Lincoln Fury
4.56pm
"It's a big ask running on heavy ground so early in his preparation but he won on a slow 9 at Otaki 11 months ago."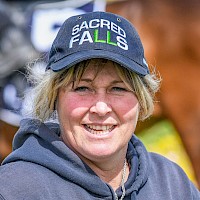 Lisa's comments
Saturday at Wanganui
Race 1: Lincoln Hanover
12.27pm
"The track was rated a slow 7 this morning which I feel we will get away with as he won on a slow track at the trials and he will have first use of the track which is going to be a big advantage. He is a much more settled and stronger horse this time in and he has gone forward since his trial win."
Race 3: Platinum Dubai
1.37pm
"Her work has been good and she is a very fast filly with good gate speed so would put herself in it from the good draw of three. But we know she doesn't go on a rain-affected track and there's more bad weather forecast today. We will obviously have to wait until race morning until we decide whether to scratch."