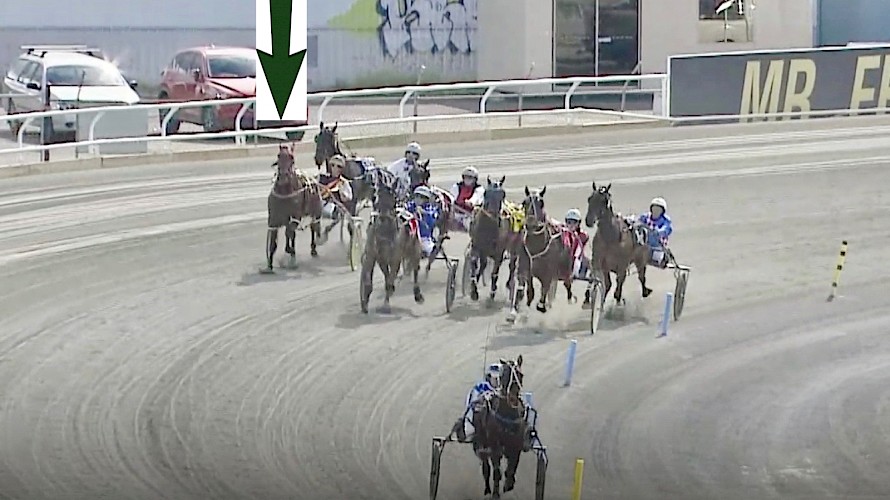 Naughty Girl will trial on Tuesday as Al tries new gear to settle her down
Trainer Al Barnes will trial Lincoln's Girl on Tuesday with a couple of gear changes after she blew to bits behind the gate at Albion Park yesterday.
Barnes reports the Lincoln Farms owned filly was simply too keen in the score-up and pulled very hard before galloping on gate release.
"Hayden didn't get the chance to even leave the gate,'' said Barnes who planned to launch the filly from out wide and attack for the lead.
Barnes will now trial Lincoln's Girl on Tuesday in a more severe bit and hopple shorteners in an effort to keep her settled.
And he will race Lincoln's Girl three days later when she will hopefully have some of the mischief taken out of her, a fiery trait which often saw her spoil her chances in New Zealand.
The trial will also serve to tick off one of the two out-of-draw barrier positions she was dealt after her misdemeanour yesterday.
Barnes says, gallop apart, he was really happy with the way Lincoln's Girl performed yesterday when she was obviously switched on after her first-up win the previous week.
"For her to even catch up, let alone look like she might run into the placings at one stage, was a big effort considering the winner went a mile rate of 1:52.8.
"She got tired up the straight but was entitled to.''
Lincoln's Girl was allowed to coast home in seventh spot behind white hot favourite Regulus.
She still clocked the third fastest closing 800 metres in the race of 57.3 behind Regulus, 55.6, and runner-up Golddigger Girl, 56.94.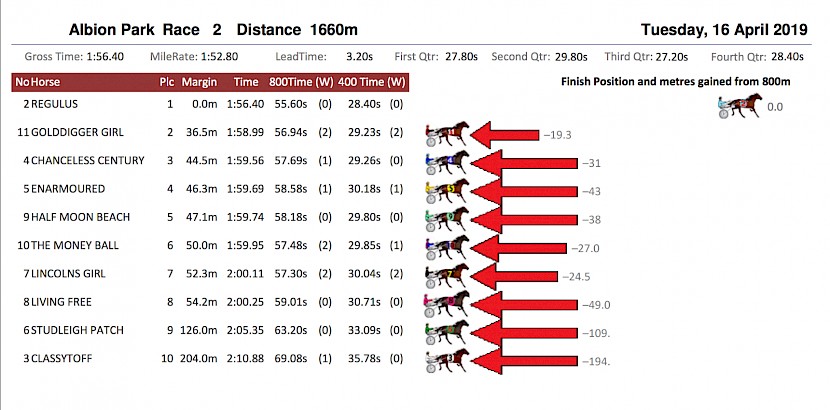 How Lincoln's Girl compared on the clock yesterday.
Our runners this week:
How our trainers rate them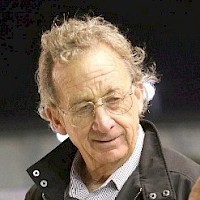 Ray's comments
Friday night at Auckland
Race 2: Bettor My Dreamz
"I think he's a chance from the draw. He's had only a handful of starts but I don't think they're much better than him, a bit more experienced perhaps. But he's an improver and David said he felt improved at the workouts last Saturday."
Race 2: Just Wing It
"Andre's keen on him - he could have driven the other horse - so we'll see what sort of a judge he is. I've been very happy with him in the last few weeks - he's pacing a lot better."
Race 5: Sir Tiger
"He's done a great job so far but he's jumping up in class and he'll be up against it from now on, especially from that second row draw. He just lacks a yard of speed."
Race 7: The Empress
"She'll go well again and just needs some luck from the inside second row. There's not a lot between her and Bettor My Dreamz. She's a lovely mare."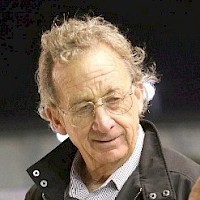 Ray's comments
Saturday night at Melton
Race 8: Perfect Stride
11pm NZ time
"I'm confident he'll go well. I couldn't say I'm overly confident he'll beat them but all things being fair and equal I think he'll be right there. He's certainly ready to go. His work this morning was super and he's really feeling good."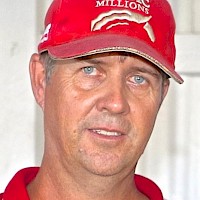 Al's comments
Saturday night at Albion Park
Race 6: Northview Hustler
9.40pm NZ time
"It's only an eight horse field and he should get a great trip behind the leader. It was only (lack of) fitness that got him last week but he should be winning this week."